The newest fashion shopping rage to hit the streets, literally, from NYC to Houston is all about Pop-Up Shops.  Those short-lived temporary spaces that are chocked full with special showings of products that are available for sale for a very limited time.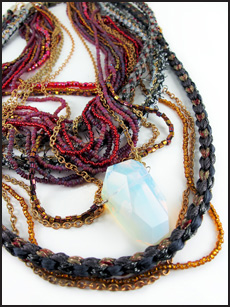 Well, Houstonians are about to be treated this Saturday when, THE FIND, H-town's own seasonal Underground Fashion Market is back as a Pop-Up at Hughes Hanger on the trendy east end of Washington Avenue.  The proprietor of this fashion endeavor is our town's Chelsea Dreyer, founder, coordinator and personal selectress of all that is unique and one-of-a-kind within the four walls that are THE FIND. Chelsea takes great pride in searching for a select group of talented emerging designers bringing their Jewelry, Handbags and RTW collections for sale to the discerning eye of her shoppers.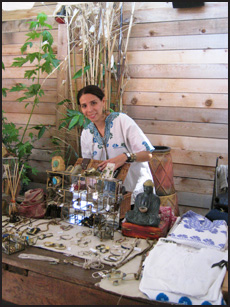 There will be 30 vendors, mostly not local, that will be showing their newest and chicest items for sale.  Of course, the timing could not be better for those of us that are continuously looking for that special gift for that stylish girlfriend, daughter, sis or mom that is the tough one to shop for because she has it all.  Well, chances are you will be able to find that special something here that will be just the right thing she had to have and didn't even know it!
Although the complete list is not known (Chelsea never reveals all), I am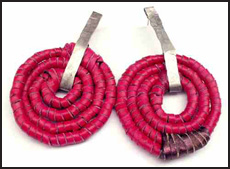 excited about some of those that I am familiar with that will be there that I have been privileged to write about in the past as a fan of what they do. Herff Christiansen and De Petra, two lines that I first discovered a few seasons back at THE FIND.  Also, Lilah Gabriel, a Houston favorite, David Peck, Vintage Contessa, Lia Molly and Elizabeth Lanier Designs to name a few.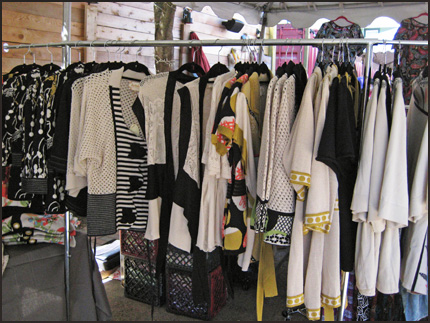 Here are the details….
Date: Saturday, Dec. 3, 2011
Place: Hughes Hanger, 2811 Washington Ave., 77007
Time: 9:00 a.m. till 6:00 p.m.
Tickets: $5, purchased at the door
For additional info:  thefindhouston.blogspot.com
thefindfashionmarket@gmail.com