As most Houston ladies in the know are totally aware, if you want to purchase designer digs, especially handbags and shoes, from Chanel, Louis, Gucci or Prada and not break the bank, a trek to Vicki Rizzo's More Than You Can Imagine fashion resale shop is well worth the visit.  However, what you may not realize is that this tiny haven on Westheimer is also a great gift destination for all of the fabulously stylish men in your life.  She and daughter, Mauri Oliver have also combed the current markets in New York to find great unique gift items for the home and even at times like now, for the guy in your life as well.
Vicki and her team love to go all out to find just the right trinkets that will put a smile on the face of the man/men in your life for Dad's Day. First thing I check out each year is her cufflink selection as she brings in a special fun assortment, heavy on the hip Texas-side…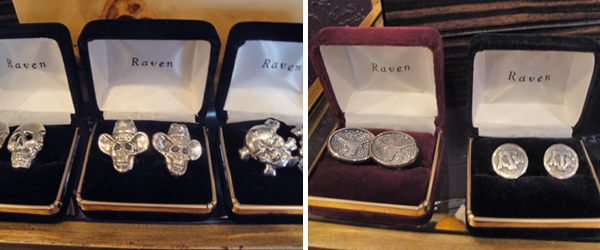 She also does a great job of finding soaps, skincare and other toiletries that men really seem to like.  This year, the hot one is Jack Black for guys. It's been in all of the cool men's stores I've visited and Vicki had it in full supply.  Also, desk accessories are something that the girls seem to have a great eye for and pick some novelty items that you know the guys are gonna love!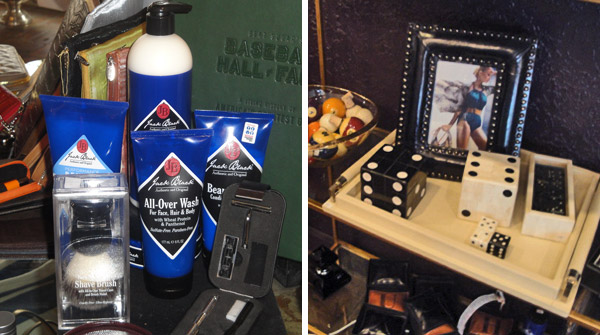 So, if a unique item for the cute daddy-o in your life is what you're after and you want to have some serious fun shopping for yourself as well…in fact, I challenge you to get out of there without checking out some great fashion and accessories….this is your place!  Can't make it there, click on to www.mtyci.com, place an order and Vicki will have it for you wrapped and ready to go for a quick pick-up.  To also see more items that you can imagine for dad, visit our Pinterest site and click on our Perfect for Pop Board for more ideas from MTYCI.