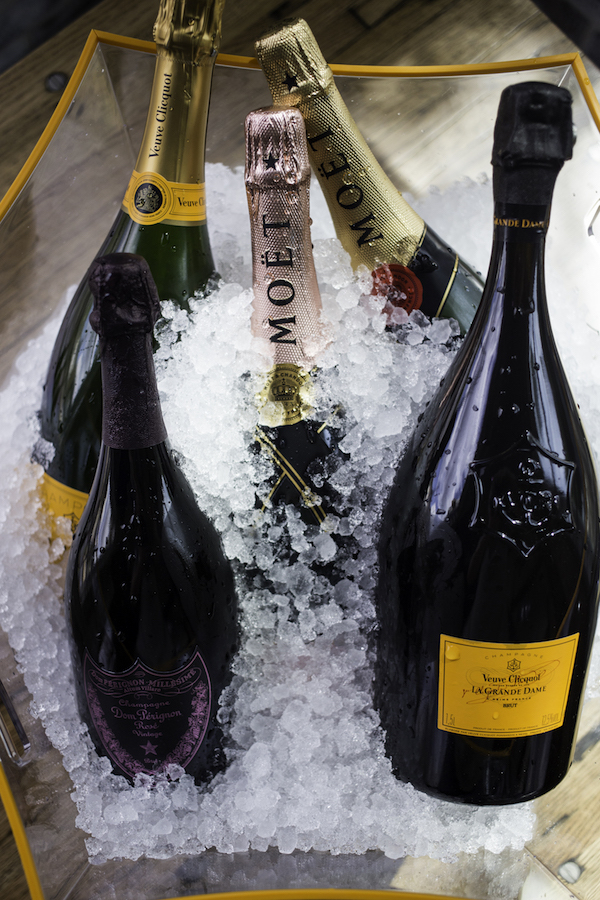 Owner Shawn Virene, formerly of Brasserie 19, has opened his first solo endeavor, a 'Champagne fueled' concept at 2300 Westheimer in River Oaks area, called A Bouzy (pronounced a boozy) and named for a quaint French village in the heart of the Champagne region of France.
Shawn Virine, one of our town's veterans of the culinary scene, known for his creating of the most exciting wine program in the city with a special added talent for managing and keeping happy a 'Who's Who" clientele, many that were at the preview party this week.  All are  loyal and excited to celebrate this new exciting eatery in Houston, opening to the public for lunch at 11:00 a.m. on August 2 and we hear the first week is already sold out?!  Not sure if that's the case, do call and try it, but there was much excitement in the air during party time.
Two of the restaurants signatures will be their selection of Rosé wines and divine Truffle fries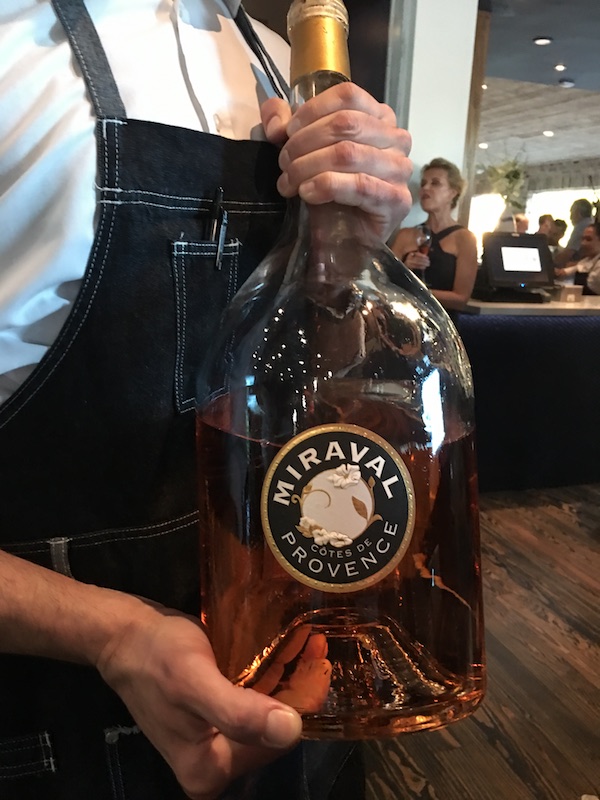 Miraval, a favorite Rosé for many is one of a wine list of 1,000 labels from around the world; more than 50 choices will be offered by the glass.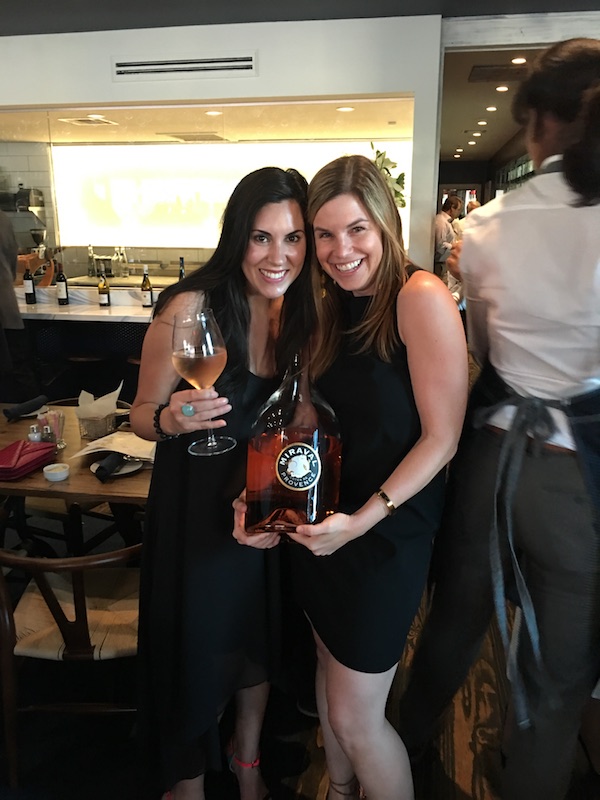 Two gals excited to hold captive the Miraval wine bottle at preview party were entrepreneur, shop owner, Lauren Geiser, of Highland Village' Maison Jolie Lingerie and Rener swimwear in River Oaks District and Houston Modern Luxury Magazine's Molly Johnson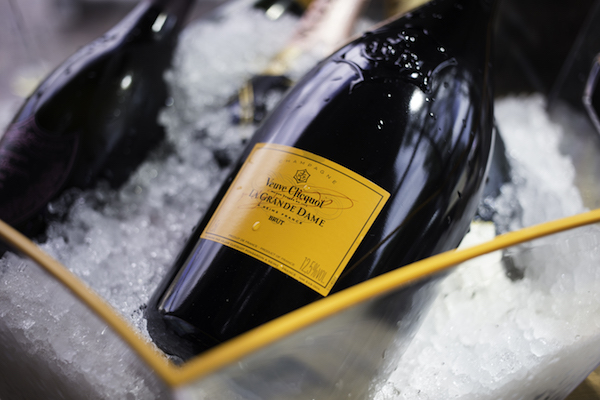 Shawn's list sparkles with the best priced and most researched list of champagne in the city. His mission is to make champagne both accessible and affordable and compliment the menu just right, taking the smallest possible markup to allow his clientele to try both established names and some of the new small boutique choices that are out there. Featured are fresh, seasonal seafood and salads, prime meats and raw bar. His simple shareable side plates play side bar to his jaw dropping wine list featuring more 250 champagnes and sparkling's priced from $12 to $2000….making them just right for any occasion. Below are some of the dishes that we found to be particularly great pairings.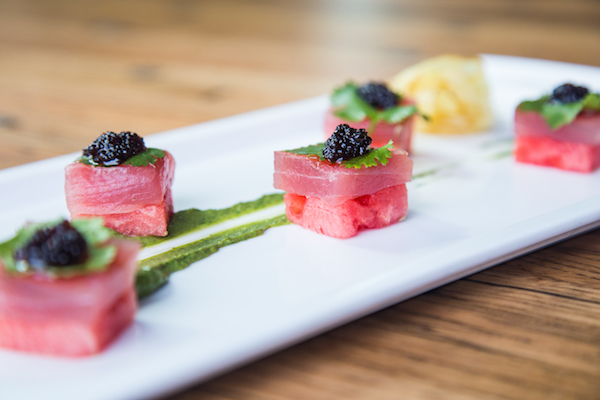 A favorite appetizer….watermelon and tuna with dot of caviar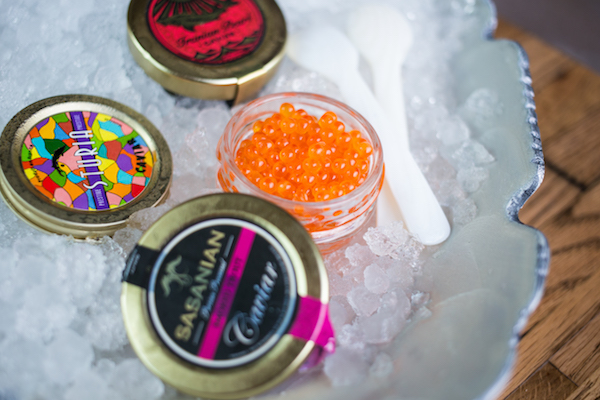 A sampling of caviar choices….popular with all!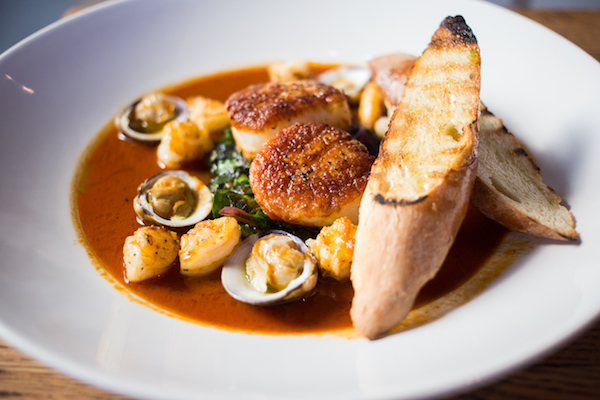 Seared Diver Scallops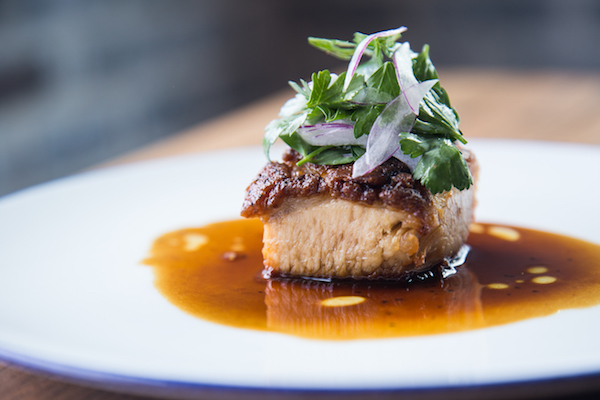 Pork Belly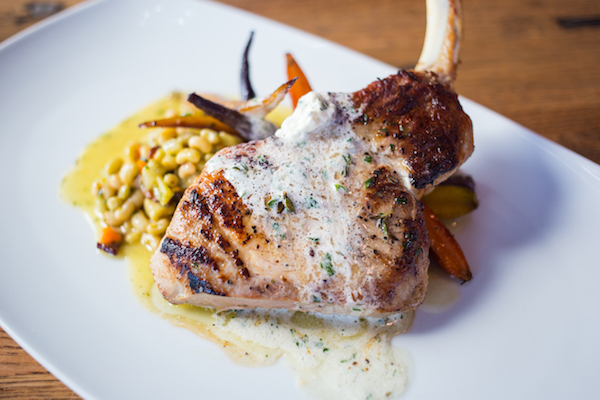 Pork chops
Decor
No stoned was unturned as both the architects and collaborators of this venture were very into the details…..from the restored antique french doors in the private dining room to the glass bubbles hanging from the ceiling to the awesome vertical stretch of bar and shelving that gave a very residential feel to that area…..beautiful inside and out! (Patio will be a hot spot once the Houston temps cooperate!)  See blow for some details….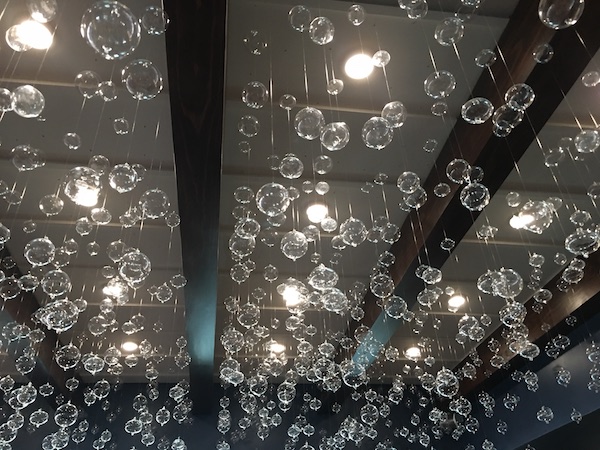 Ceiling highlighted with clear glass bubbles…..a reminder of his love of Sparklings and Bubbles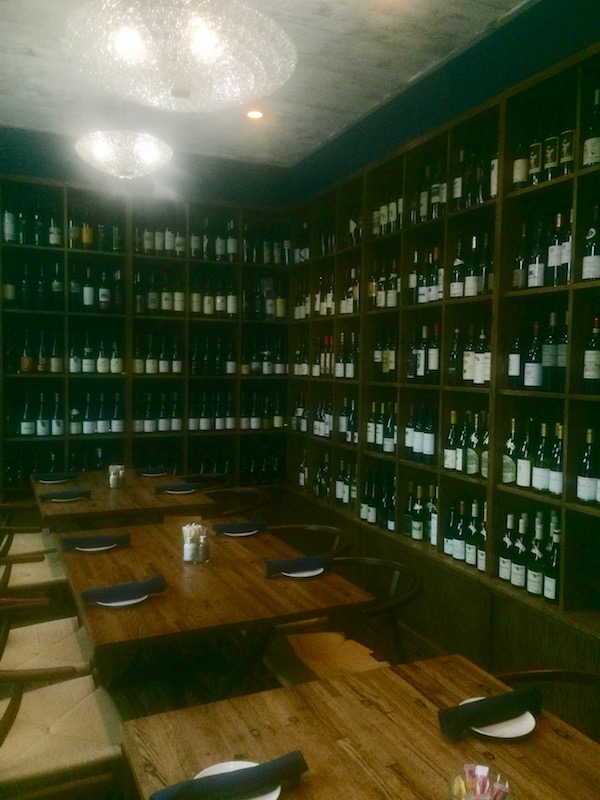 Private dining room for just the right occasion, anchored by restored antique doors imported from France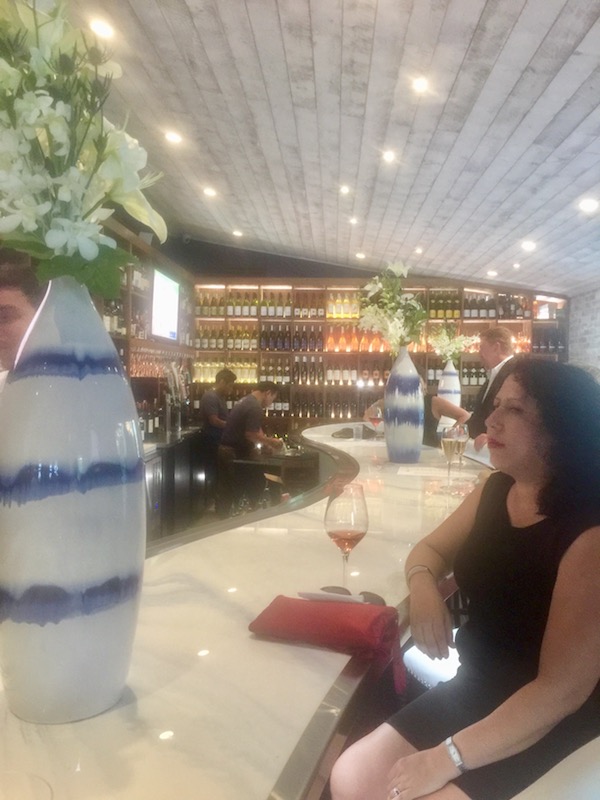 Loved the feel of the bar area….long, sleek and curved with floor to ceiling shelving for wine and champagnes…..all with a very residential feel.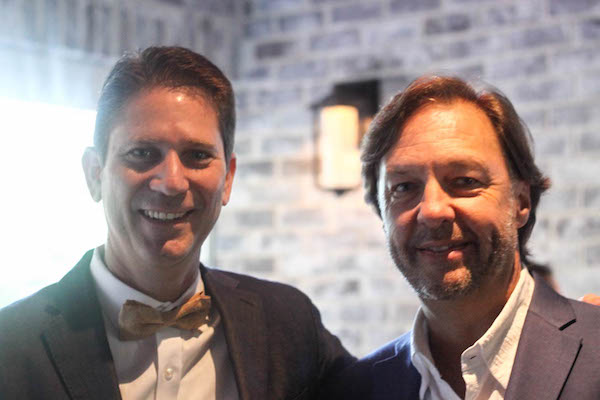 See us out at the door, owner Shawn Virene and Richard Rolland handing us great Tequila Rock 'n Roll treats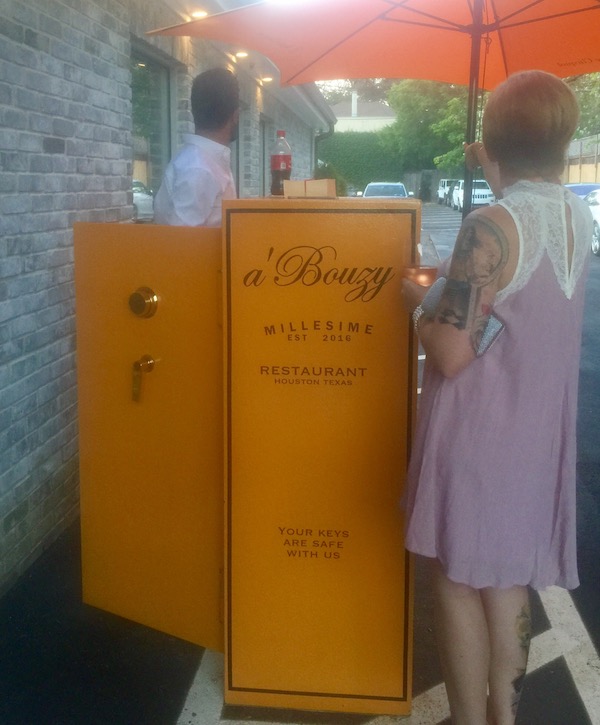 No detail too much…..seeing us out at our cars, a Valet stand, shaped like a Veuve box and designed for a'Boozy exclusively by Merchant and Market in Montrose area.
photos courtesy of a'Bouzy and vicheka im