Very recently Neiman Marcus invited many of Lela Rose's best customers for lunch and to meet the designer, a native of Dallas,Texas, see her Spring selections, and watch and listen to her tell of her inspiration in creating this line in a private showing just for them.  The response was so positive and energetic that most of the women could hardly wait to try on and kept Lela and her team running to assist most of them in their purchases.  She was so busy selling dresses that we chatted only briefly in between her customer's requests for her seal of approval as they shopped feverishly through these great Spring dresses that clearly did not disappoint. There were lots of brilliant color, assorted prints (her water color front and back painted print featured below was my fave)  and texture in fine fabrics that have become Lela's trademark. Her collection was primarily black & white plus citrus tones and her regular gals loved it!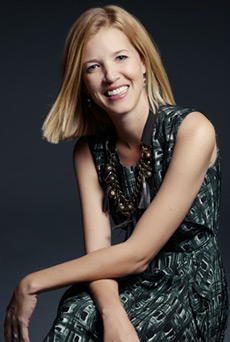 I left with a look-book on her Fall 2012 collection, which she describes as primarily Black/White/Grey with pops of a golden yellow. Also elegant whites and the richness of red and burgundy.  Lots of pattern and sheer throughout.  She was such a busy lady selling her great Spring dresses to her customers that we only had moments for some quick questions and insight into Fall and what lies ahead for Lela Rose.
RP:  What was your inspiration for your latest Fall 2012 Collection?
LR: The Fall 2012 collection is inspired by Santiago Calatrava, who is recently constructing a trilogy of bridges across the Trinity River in Dallas. Lots of influence from linear labyrinths and cable stayed bridges.
RP: How do you describe your signature look? What are you best known for?
LR: The collections are best known for The Dress, be it day or cocktail. My collections are always filled with color and texture creating a sophisticated and whimsical look.
RP: If you were to pick one item from your Fall collection that everyone should have in their wardrobe, maybe a favorite piece, what would that be?
LR: One of my favorite pieces from the Fall collection is a mosaic beaded sweater. It is the perfect piece to throw on when you need to look pulled together and is completely comfortable.
RP: What advice would you offer to an up-and-coming designer?
LR: Persistence pays off.
RP: Your collaboration with Payless Shoes has been very successful and capsule collections have become all the rage now.  Are there any other retailers or concepts that you would like to collaborate with?
LR: I would love to offer a home entertaining collection as well.
SPRING/SUMMER 2012…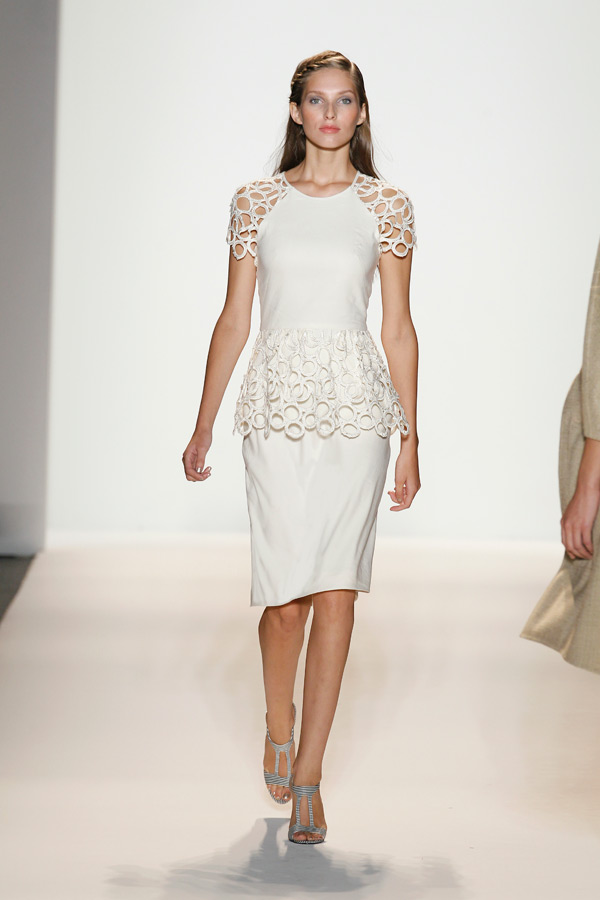 About Lela Rose: Born in Texas, college in Colorado, attended Parsons School of Design in 1993 and began her work in the field under Richard Tyler and Christian Frances Roth. From them she learned a great appreciation for fine fabrics and detail and compelled her to start her own collection, which she sells today in all fine stores and boutiques both in America and around the globe.  In Fall 2006, she launched her Wedding Collection, in 2007, it was a Footwear Collection with Payless that was new to her portfolio and in 2009, she announced the creation of her Bridesmaid Collection sold in over 200 stores in the U.S. and Canada.  Her latest pride & joy came from opening her first free standing Lela Rose Boutique in her native Dallas Highland Park in March of 2012 that includes apparel, accessories and home.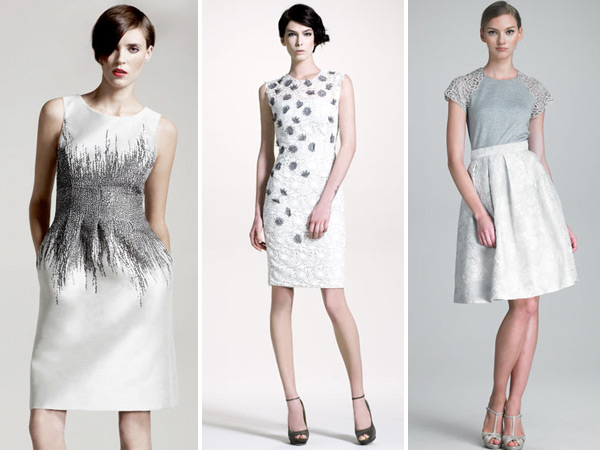 For more details on Lela Rose and view all of her many categories of product offerings, visit www.lelarose.com.