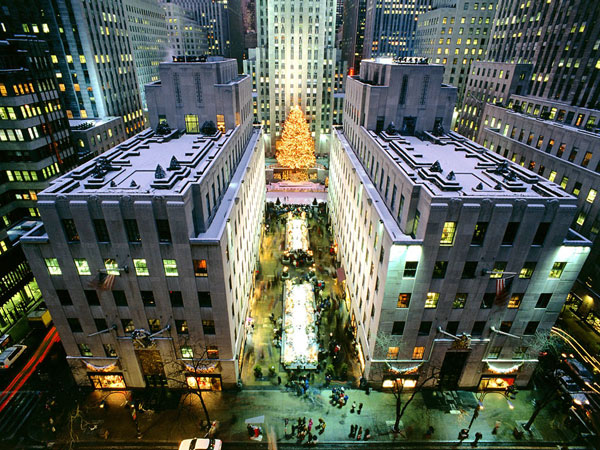 Tomorrow I'm heading to the Big Apple. Visiting New York City at this time of year is one of my favorite things to do.  The City in December is purely magical.  I feel the energy of that magic as soon as I cross the Triboro Bridge.  There's nothing quite like it. It's truly one of the greatest cities in the world and it's at its best this month.
I'm making the trek, of course, to catch many nights of my bro., Steve Tyrell's show at The Carlyle, for his seventh consecutive year.  Café Carlyle is one of New York's iconic venues that, like the city in which it dwells, has it's own magic aura that fills every public room with its following of many of New York's most exciting peeps.
And then there's the shopping, the Xmas décor in windows (got to see GaGa's floor at Barney's) and on the streets, that just makes me smile and validates why I love this business so. Let's not go to the eating part, restaurants are planned for every night…many new mixed with old favorites in a city full of the best eats!
Warning to Bill Cunningham…I've seen your movie twice, I'm bringing my camera and plan to shoot the fashions, the people and the great product that I will be absorbing from the street fairs of Bryant Park to the 5th floor of Bergdorf's, with Bloomie's, Barney's, So-Ho, Meat Packing and even Brooklyn in between.  I plan to look at it all and will be photoing all that I can.  You should look for me, Bill, or should it be vice versa?  I'll be there…I'll be the one following the fashion stylistas, not riding a bicycle of course!
To keep up with my travels, follow me on twitter @myredglasses or be on the lookout for some blog updates.  I'm energized and ready to hit the streets of New York!