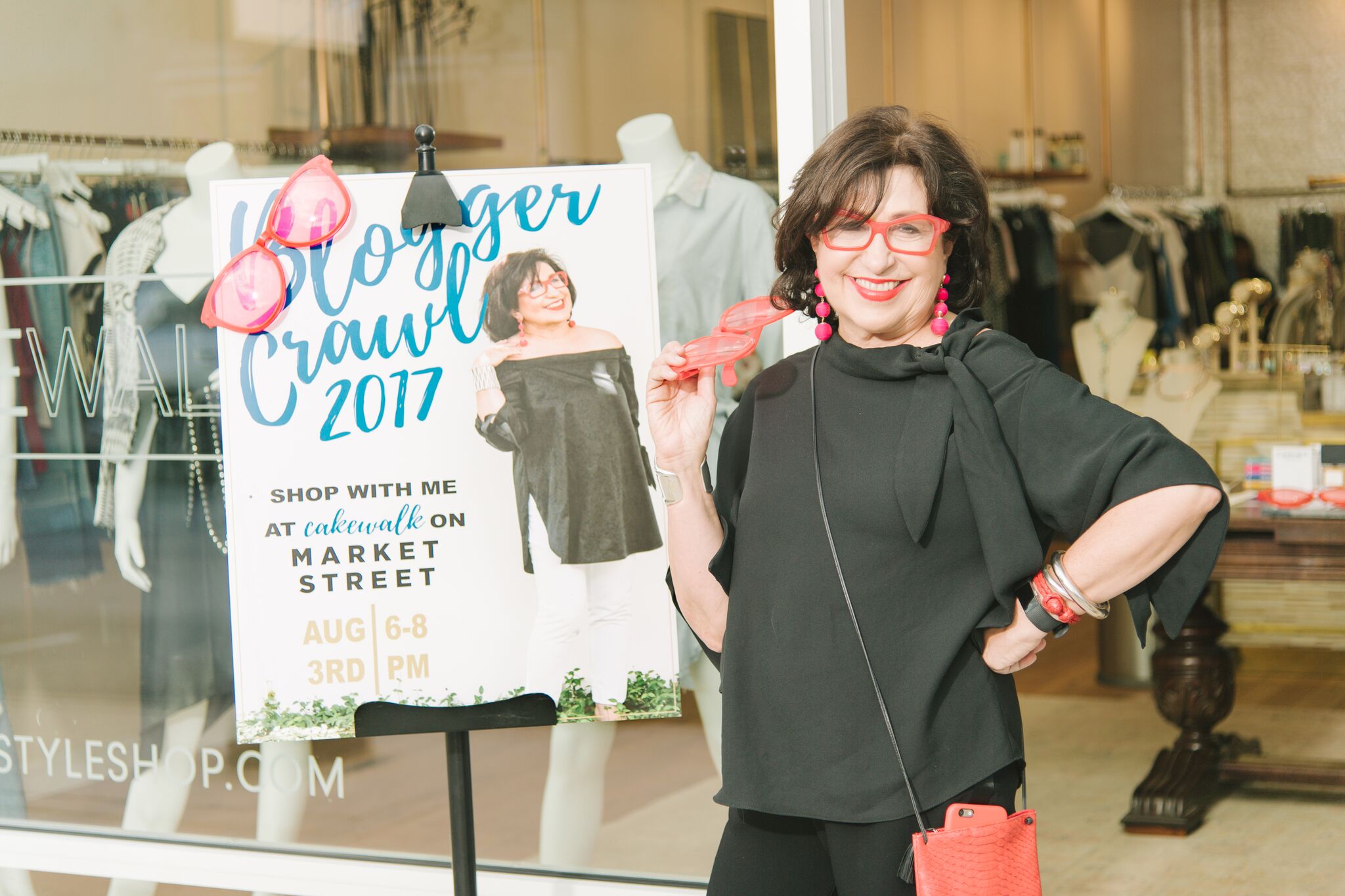 The Market Street at Woodlands Blogger Crawl last week, paired 10 bloggers and 10 great stores….lucky me, I got to partner with my friends, Jennifer and Gina at Cakewalkstyleshop. Such great pickings on early Fall items, hard for me and for many of the visitors to choose!
Last week was a fun week for those of us at My Red Glasses as we ventured out to The Woodlands, Market Street for a fun evening put together by Mad Meg Creative Services, along with Noemi Gonzalez, Marketing Director for Market Street.  It was particularly great for me as I have been testing the water on expanding into The Woodlands for some time but need to have followers out there to make the stories we would write for them, meaningful. So we had many visitors, met many stylish, fashionable ladies that are interested and signed up to get our blog. We will be working as there is lots coming to Market Street…...Tory Burch opens end of August and Drybar will be there soon and those are just the two that I know about, may be more, so stay tuned!
Thanks to all of you that came to visit and get to meet us and to Cakewalk Style….best partners you could have (it was their idea to provide oversized red glasses that made photo-taking fun!  We had a blast and hope to see all of you again in the near future. Thanks for having us and being so welcoming to three gals from the city!!!
 Cakewalk Blogger Crawl Set-up

Special Guests Drop by for pics with 'Big' Red Glasses; #Cakewalkstyleshop.com
Shopping Made Easy, the Cakewalk Way….Loved Showing their Great Early Fall Looks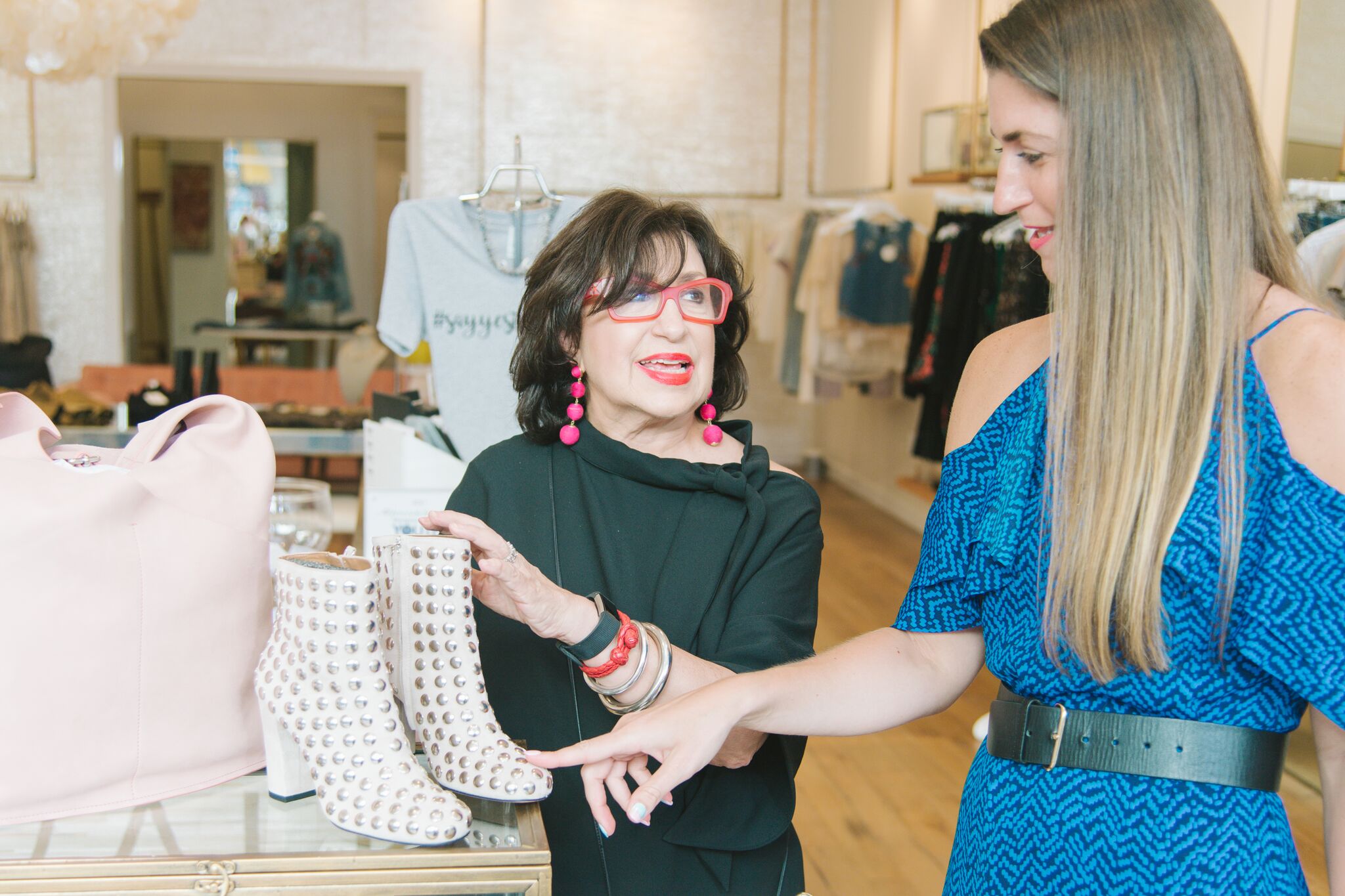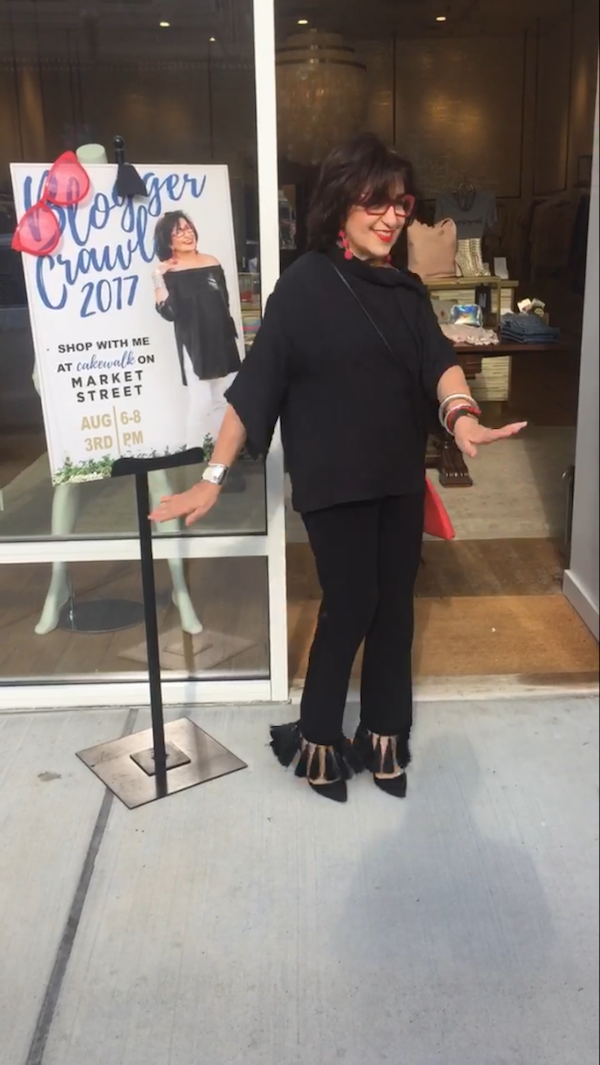 These fringe trimmed pants from Cinq à Sept were my faves for the evening and are hanging in my closet as we speak, had to have them as did many others that dropped by!
MY RED GLASSES TEAM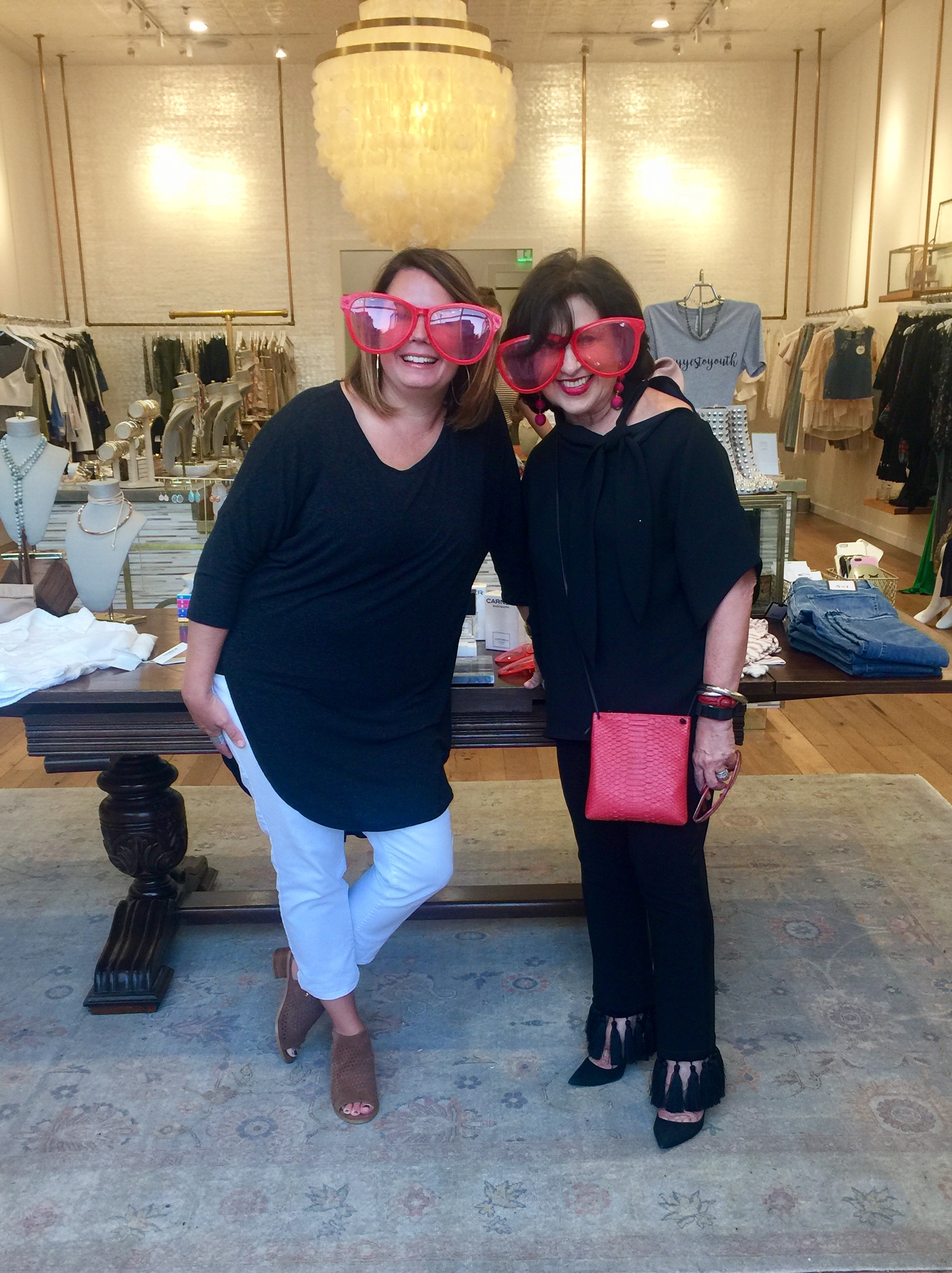 Heather Liskow and yours truly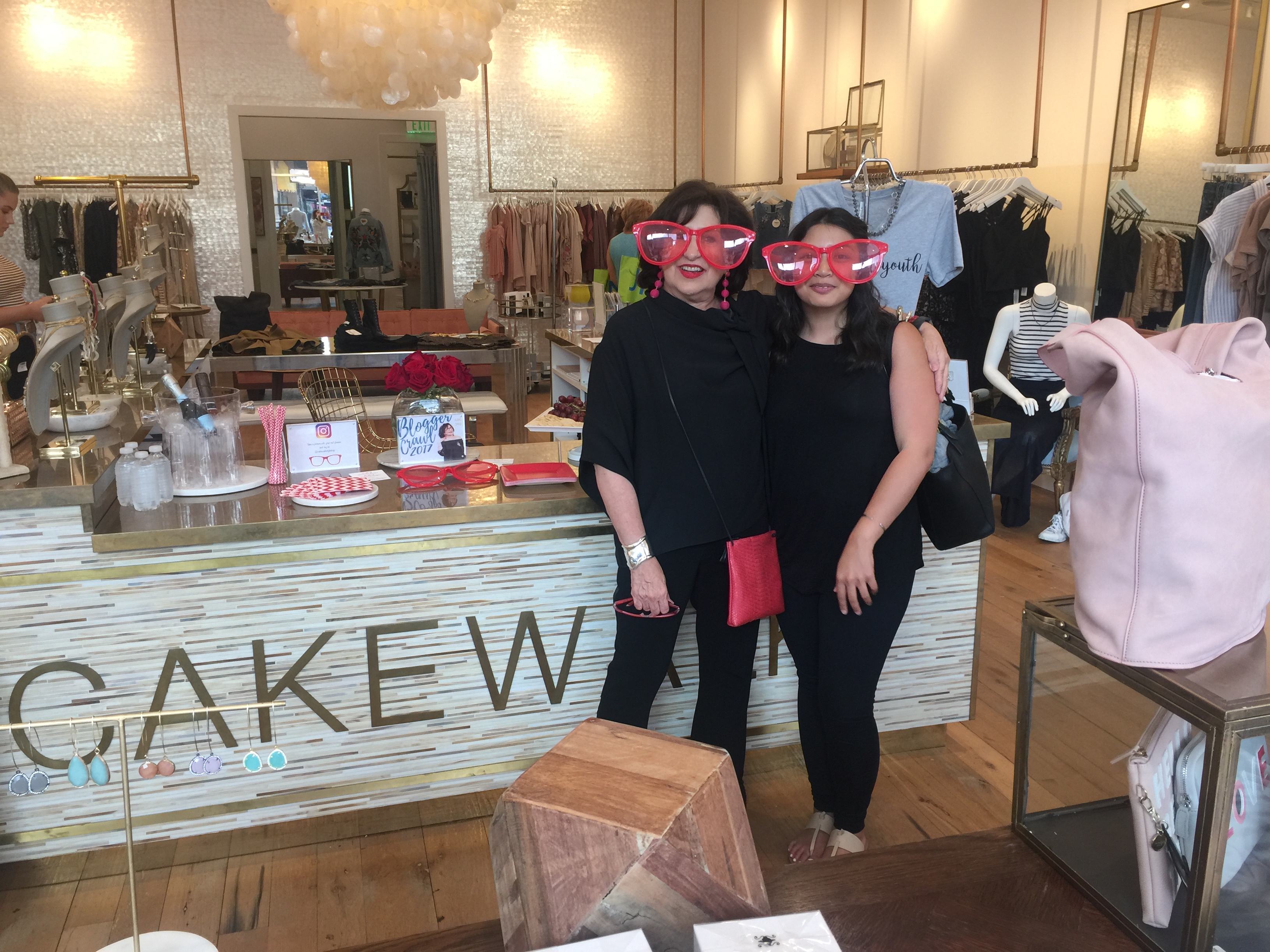 Yours truly and Vicheka Im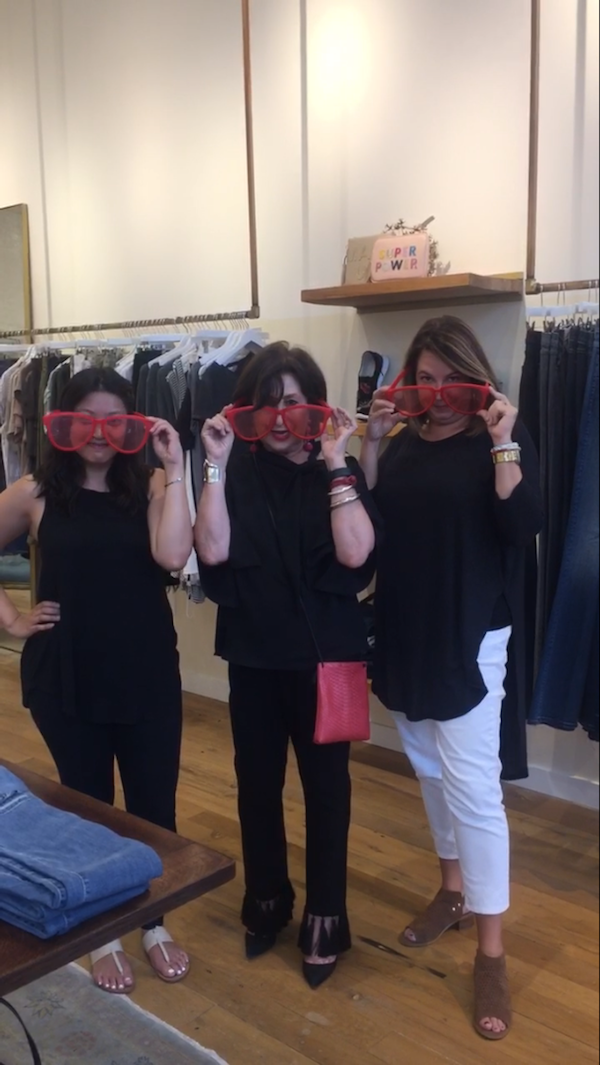 The Bloggers