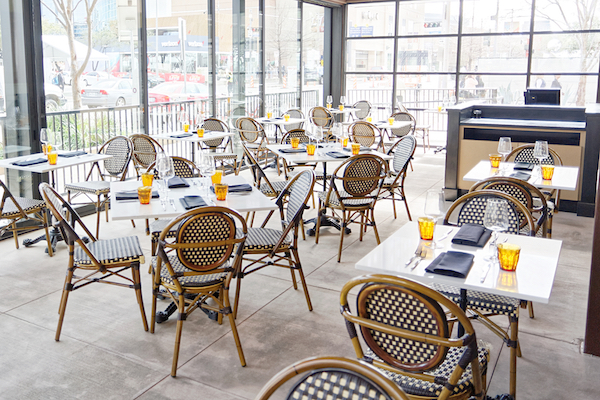 Interior of the terrace area of Houston's newest and most authentic French Brasserie Du Parc, located across from Downtown's Discovery Green 
When looking for just the right brunch for Easter Sunday, we thought of many places but the one that kept coming to my mind was one that I had been wanting to try since it opened around all of the festivities of Super Bowl.  We finally decided, after checking out their menu online that it was definitely our choice and what a great one it was! We went the traditional French Brasserie route, trying many of the dishes that they are famous for such as Foie Gras, Steak, Egg  & Frites, Salmon and a Chocolate Mousse dessert that was divine!
About Brasserie Du Parc:  It is an authentic French brasserie located on the ground floor of the landmark residential high rise One Park Place overlooking Discover Green. The Brasserie is owned by Chef Phillippe Verpiand and wife Monica Bui, owners of the critically acclaimed Etoile Cuisine et Bar in Uptown Park, a favorite of mine. Based on their success with Etoile they have always dreamed of opening an authentic French Brasserie . It is committed to offering the finest in French cuisine at an accessible price point set against an inviting atmosphere complete with windows in the dining area that will be open on nice days to establish the feeling of being in Paris on a beautiful spring afternoon. For Chef Phillippe, "This is a dream come true for me and my family."
Below some of the highlights of delish dishes…..some we feasted on and others we will be sure to try on our next visit.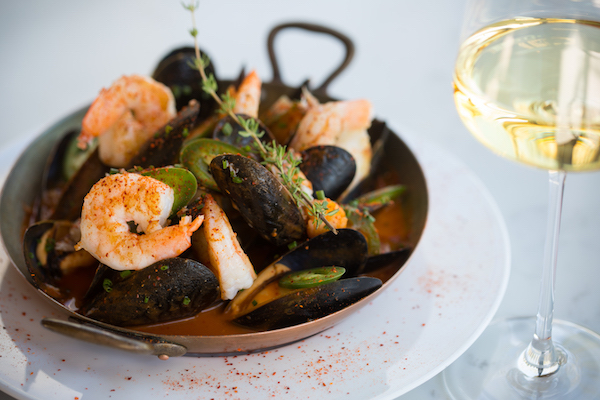 Galveston Mussels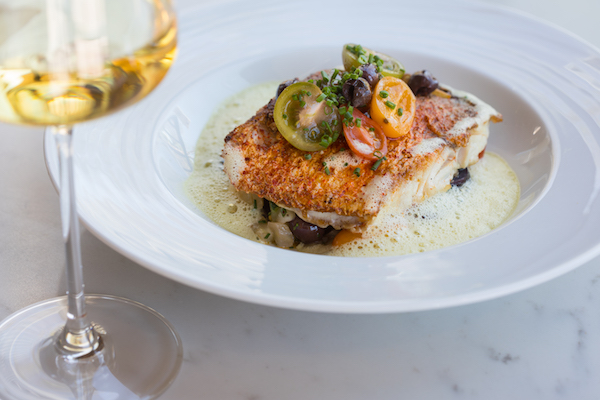 Salmon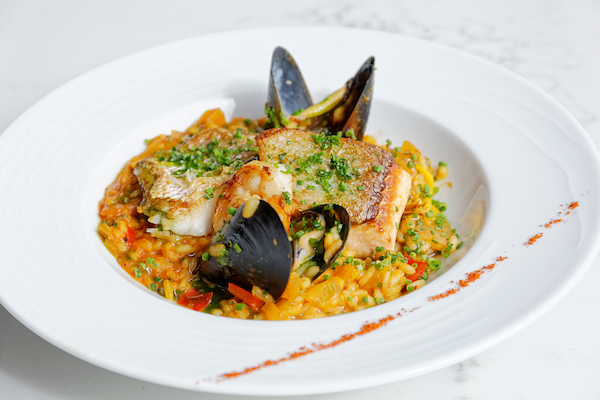 Risotto with clams and seafood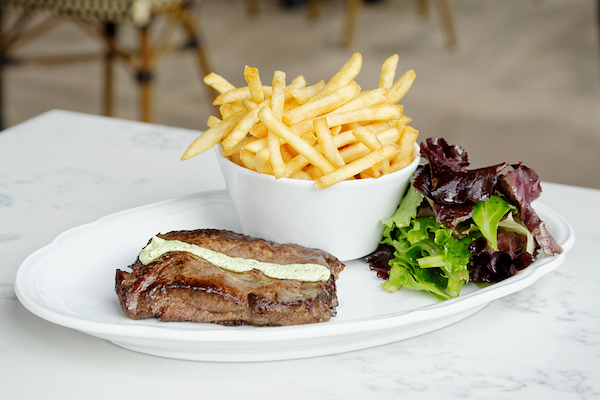 Egg, fLank steak and Steak-Frite