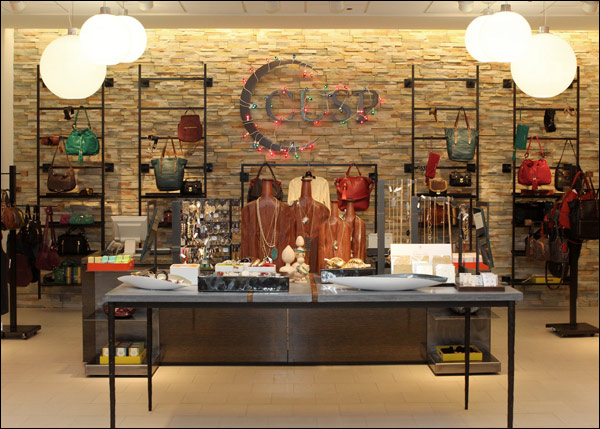 For those of you that are CUSP followers, such as myself, who because we are not one of the cities that actually has one of Neiman Marcus' five free standing CUSP stores, follows it through its  daily email offerings.  So, you will be as excited as I was to find that our Houston Galleria store has converted its Contemporary Departments on level 3 to a CUSP shop-within-a-store concept.
What does this mean to the Contemporary shopper?  All of the same vendors that we have loved up on Three such as Vince, all of the denim peeps, Alice & Olivia, Robert Rodriquez, DVF and some of the newest like Stella McCartney for Adidas and Free Spirit just to name a sampling are still there.  The real news and bonus is the addition of  Contemporary Accessories, Handbags and Shoes at very affordable prices that come just in time for some great holiday gift-giving.
I just happened upon this new concept while visiting the store and was delighted to spread the word.  Stop in and see and purchase for yourself and any CYT's that are on your Holiday Gift List.  Don't know about CUSP?  click on
http://www.cusp.com to learn more about Neiman Marcus' hip and haute new area!