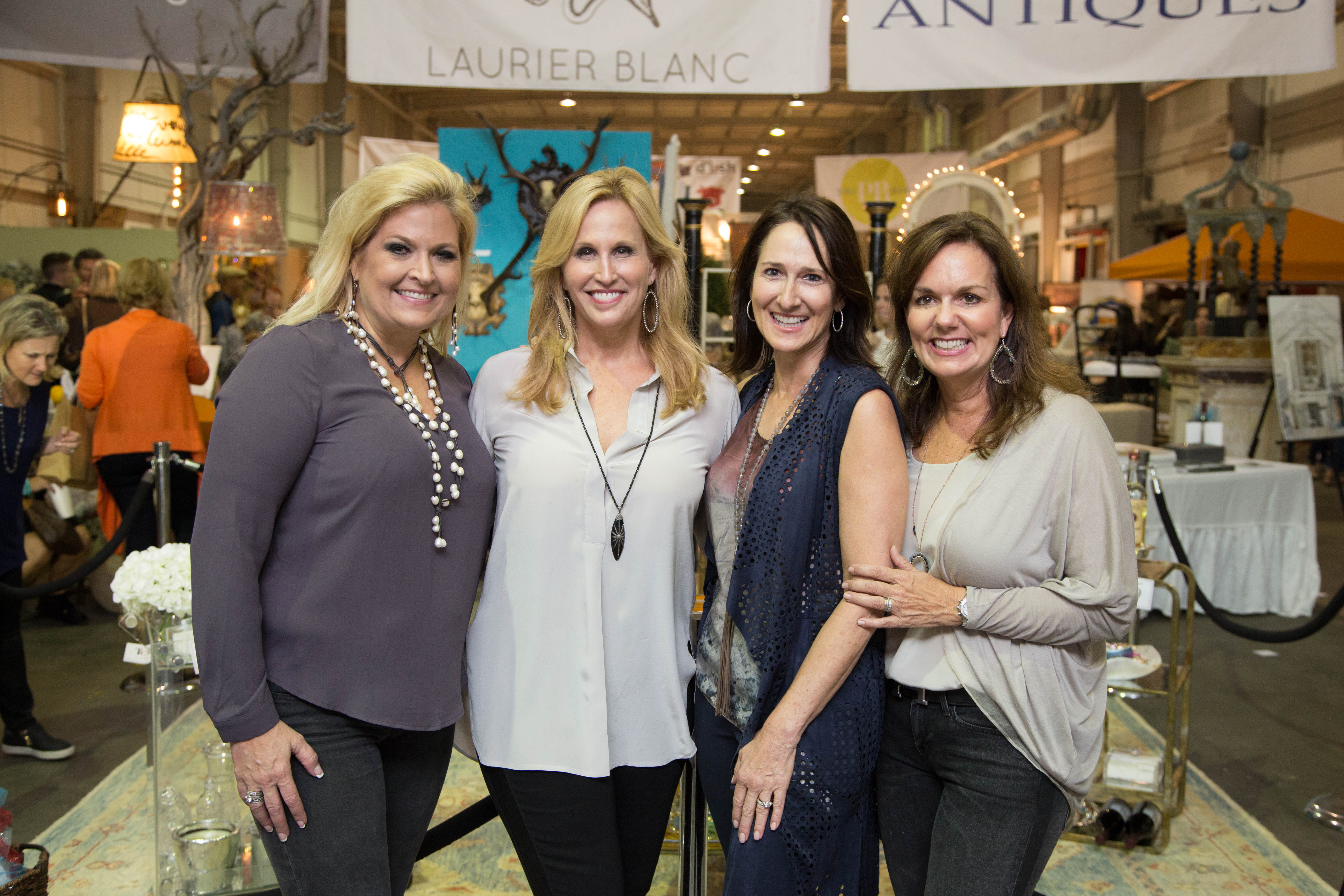 Co-founders of DASH and besties for life, Michelle Maresh, Vanessa Sendukas, Lisa Irwin and Angle Poujol are readying the Silver Street Studios for the largest DASH event ever……starting with Kick-off party tonight
Ready, set, DASH!
DASH Spring Market (standing for Design-Art-Style-Home)  is Houston's premier home décor market and will take place over Mother's Day weekend, May 11-14. However, for me, as a participant in it this year for the first time I was unaware that there is so much jewelry, fashion, food and great giftables there as well….the shopping is awesome….plenty for Mom and for your own self-indulgence if you so desire. How could you resist??!
Kicking off the weekend, Thursday's First DASH Preview Party offers guests a sneak preview of the latest products and hottest design trends while supporting a philanthropic cause – a percentage of ticket sales benefit CAPs, Citizens for Animal Protection.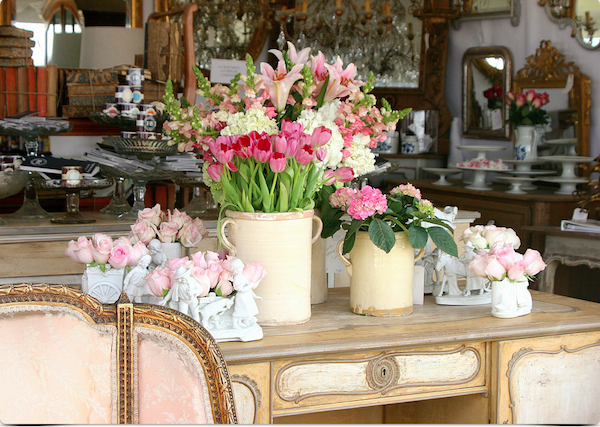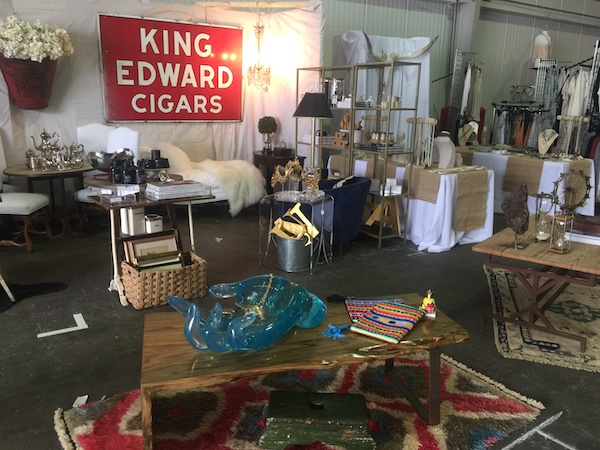 Small sampling of the fab things to purchase within the Susan Horn Antiques booth at the front entrance to the shops…..works with her very talented daughter, Meaghan,  as well (good genes in this family!); specialize in English antiques and giftables….could spend a lot of money here!
Dealers and bloggers have also teamed up for the "Coffee Table Scape" to showcase trendy coffee table fashion! There are 7 candidates that have submitted coffee table scapes (yours truly is one of them for MyRedGlasses!)  There will be voting all weekend and a 'Peoples Choice Award' will given for the best coffee table scape at the end.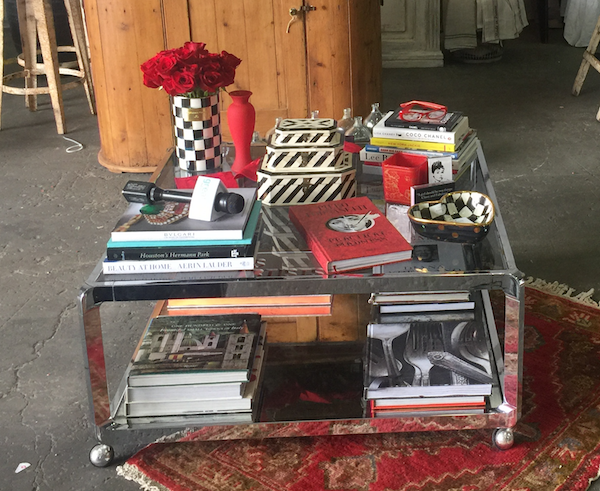 MyRedGlasses coffee table reflective of how I dress from day to day……black, white with pops of RED, that's my signature style!
Sponsored by Tito's Vodka and Manuscript Cellars, shoppers can listen to music, sip cocktails, and nibble on lite bites from Island Grill, while browsing over 80 dealer booths, and end the night with a fun favor.
Throughout the weekend, special guests and enlightening speakers will share their insights on 2017 design trends, DIY projects, and how-to's.
On Sunday, DASH celebrates Mother's Day with live music, mimosas and brunch options.
DASH will host several new dealers from all over the US with chic modern furniture, art, and lighting while continuing to feature dealers who offer the best in American design and home décor.
First DASH Preview Party: Tickets are $25 (can be purchased at the door or online)
Thursday, May 11, 2017
6:00pm-9:00pm, Silver Street Sudios
Designers Sneak Peak: Complimentary admission to the trade by reserving your spot by contacting info@dashhouston.com. Accompanying clients are welcome with $10 admission fee.
Friday, May 12, 2017
9:00am-11:00am
DASH Spring Market: Tickets are $10
Friday, May 12, 2017-Sunday, May 14, 2017
10:00am-6:00pm (Fri, Sat)
10:00am-4:00pm (Sun)
For more details click on the website….www.DASHhouston.com