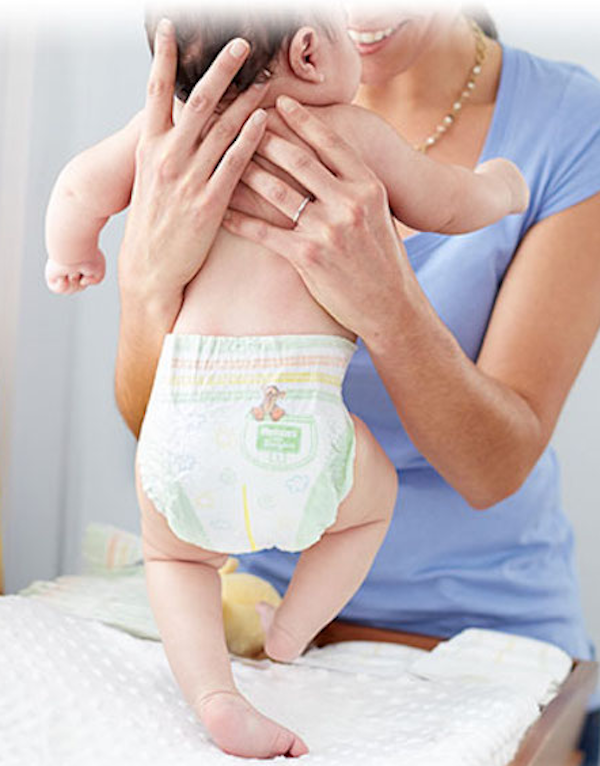 The Diaper Foundation, a grass-roots organization and only charity in this area that only donates diapers……was founded by Hope Ewing eight years ago and is local based. TDF has given over 600,00 diapers to needy families.
My dear friend Vicki Rizzo and her daughter Mauri Oliver, owners of More Than You Can Imagine, are two of the newest believers  that have joined the fold and appreciate and support all that Hope Ewing and her tiny team of helpers have done to reach out to needy Moms all over the Greater Houston area.  Vicki and Mauri have come up with a clever and generous way this Mother's Day week, through their designer consignment and specialty retail store, MTYCI, to benefit Mom's in need that are trying to care for their children.  You simply need to come to  their store(at 2817  Westheimer, Upper Kirby area), bring in a case of diapers to donate and get 25% off a purchase for your Mom, yourself or for someone you care about.
See the message below, which they are using to spread the word of their super ONE WEEK ONLY promotion……..Moms helping Moms!  Remember all you have to do is donate one case of diapers to realize the savings…….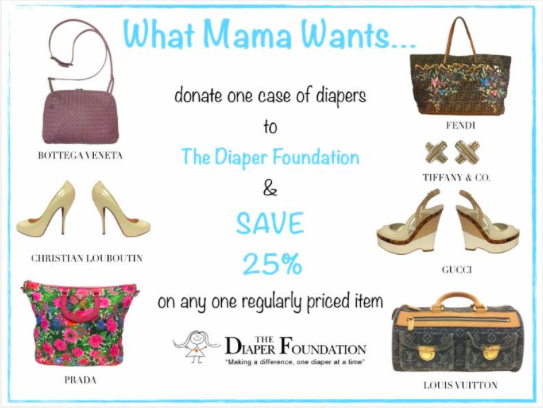 About the Diaper Foundation:  This organization founded by Hope Ewing eight years ago assists Mom's who have no where else to go to put fresh, dry diapers on their babies.  The government pays for formula for children but does not pay for diapers.  That is correct, Federal funded programs including SNAP Food Stamps and WIC do not cover the cost of diapers for low income parents.  Even at shelters that take in these families, they must bring their own diapers!!!
Please help these Moms…..in the true spirit of Mother's Day giving! (and also be able to buy something super special at More Than You Can Imagine when doing so!!?)