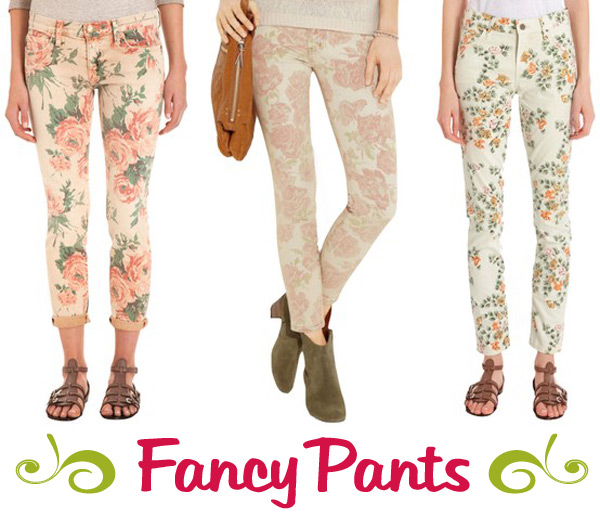 We've all had our issues with printed pieces in our closets. For many years prints were the easiest thing to get wrong on a spectacular outfit. This season everything has changed! We have been noticing prints everywhere lately from blouses to dresses, even accessories but one of the best print pieces to add to your closet can be a fabulous pair of fancy pants! From flowers to tribal prints and even graphics there is no print that is left unwoven. Fancy pants are one of Spring's essentials! A simple way to make a bland outfit come to life with lively prints, perfect for a night on the town or even a day in the office with so many different ways to wear these fabulous finds they are sure to be a go-to item in any girl's wardrobe.
How to wear it: For some of us prints are a whole new world and it's easy to get intimidated or maybe even get it wrong! A few key points to help you out just in case you need it! For starters, never over-do it! Your pants are already busy, so there's no need to overwhelm the outfit by adding on too many accessories and prints on top. Keep them sleek. The last thing anyone wants is to look like they are wearing pajama bottoms in public!
And last but not least, make sure the fit is right! Given that the trends are up and down with extreme wide legs and skinnys but there is a form to everything if you are sinking into your own pants it's probably not the best look…but we know you fashionistas already knew that! So get out there and get your perfect pair of fancy pants that are guaranteed to spruce up any outfit!