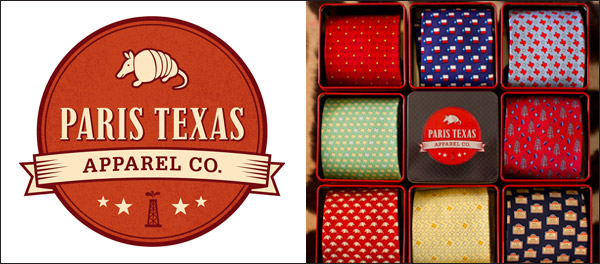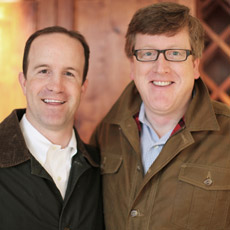 I love entrepreneurial stories like this. Eighteen months ago, two brothers, Larry, a lawyer in Austin and Paul, a Marketing professional, here in Houston, had an idea and in March of 2012, that idea became a reality. That idea was their Paris Texas Apparel Company. They were proud Texans and noticed that Texas pride was something unique, marketable and if done in a quality, fashionable way, could have potential as big as the state they loved.  So, hence the name. No, they are not from Paris,Texas (assumed by me?!) but thought "hey, Paris is the fashion capital of the world and Texas is another world all its own," says co-founder Paul, the Houston guy.  So the two brothers set out to design a line of ties that celebrates all that is great and unique about Texas.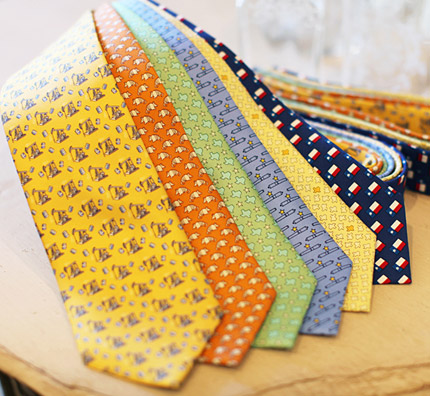 They set out to be the fashion leaders in Texas ties for the man in town who had only this way to show his home-state pride.  They made silk ties for Texans that rivaled the French fashion houses of YSL, Dior, or Hermes and made themselves accessible in a few men's shops scattered across this big state.  However, most importantly, they are very available at the click of the button through their fun and informative online site, Paris Texas Apparel Company.  Have some fun and shop their site and see ties such as Thirsty Birds and Spindletop for the thirsty oilmen in your life. There's also their best selling tie, the Come & Take It Tie for the adventurous or for the die-hards, the Lone Star Flag Tie or Armadillo. Just click on the different ties, read about their history and enjoy it….it's fun and they're all only $75 and come packaged in metal tins, perfect for gift-giving times like Father's Day. (for once Dad may actually enjoy getting a tie?!!!)

Ties available online (locally distributed so if you order now, could have for Father's Day),  in store at Vince Ford, Mark's Clothier and Madpie's.  If you like what you see, visit our Pinterest board, "Perfect for Pop" and see more of our fave choices.