One thing is for certain, we are all becoming more tech-savvy these days. I mean who doesn't have an iPhone/Droid or an iPad that goes with them everywhere?  So, the question has become how to be tech-savvy and fashion-savvy at the same time.  Well, the Handbag industry is responding. Our handbags have always been expected to be the carrier of our everyday products…from makeup to now, our tech devices. As a quote from Vogue stated, "It's tech-meets-fashion-first:  our reliance on an increasingly indispensable piece of hardware is influencing how designers think about the scale and proportions of an accessory we're calling the iBag." in their May 2012 issue.Basically, as all areas of design are becoming more "consumer-centric," handbag designers have joined in, and as Tom Ford was quoted in the same Vogue article as saying, he tries all contemporary devices in their bags to make sure they are able to fit.
Oversized clutches are popular because they are large enough to carry all of our essentials, are easy to transform from day to night, and are a chic way to make sure that we can travel lightly with our info close by. However, designers are making the effort to make sure that many other styles of bags, cross-body, top handle, etc. meet the same requirements.  As being without my iPhone is not an option I choose, even for evening, I make decisions on my cocktail bags as to whether they will hold my iPhone or not, sound familiar?  A great choice for this is the Bella Bag that Elaine Turner makes and of which I own three versions, the perfect solution for me.
It's quite simple, we have turned to technology for convenience and to make our lives easier while staying accessible at all times. Essentially, that is what these designers are doing by making it easier for us to carry exactly what we need with us. Tech-savvy Handbags are definitely on the rise!
BTW, iPad dimensions are 7.31" w x 9.5" h, for you to remember when you're shopping.
Here are some examples which we have found….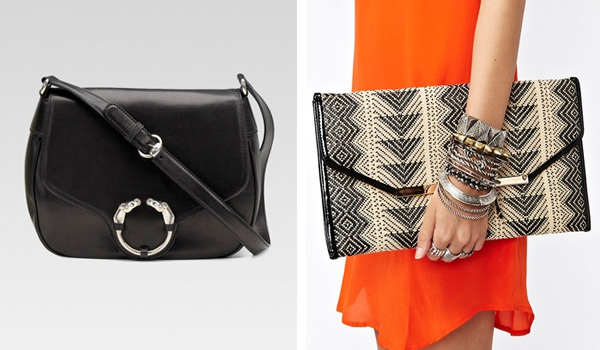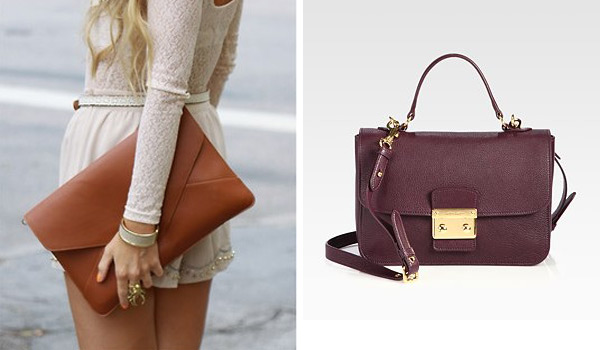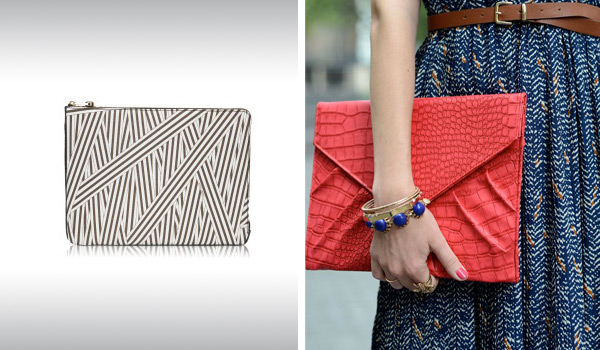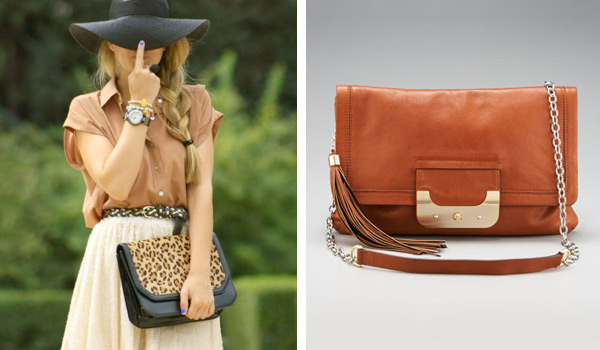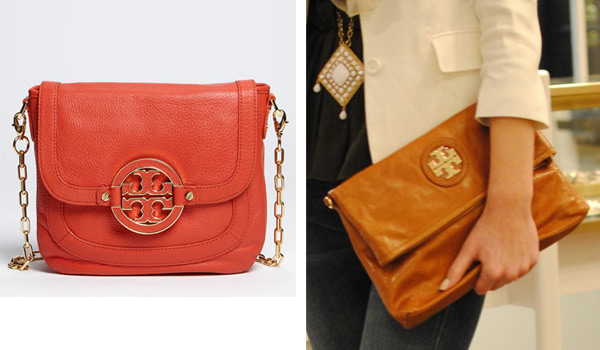 Row 1:  Gucci Ribot Shoulder Bag (left);  Pinterest Oversized Clutch (right) – Woven Envelope Clutch
Row 2:  Pinterest Clutch – Similar to Rebecca Minkoff (left); Miu Miu (right)
Row 3:  Henri Bendel (left); Pinterest MlovesM (right) – Similar Rebecca Minkoff Beau clutch
Row 4:  Pinterest (left) – Similar from Shopbop… Sara Berman; DVF (right)
Row 5:  Tory Burch (left); Pinterest Tory Burch Clutch (similar bag) (right)