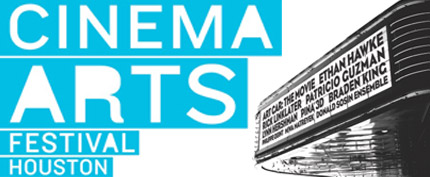 Who doesn't love a great film?  Starting November 9th through the 13th, the city of Houston is proud to present the 2011 Cinema Arts Festival Houston (CAFH).  This festival, which will be celebrating its third year, will help to illuminate how diverse and beautiful Houston truly is.  CAFH will feature live performances, outdoor projections, and interactive video installations.  These films, which art lovers are destined to adore, will range in genres from narrative to documentary to experimental.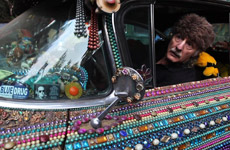 To learn more about the different films being shown throughout the week, the events taking place around town, the venues where you can catch the shows, and all of the info you need on purchasing tickets and multi-day passes,  you can visit www.cinemartsociety.org.  Tickets may also be purchased at the Wortham Box Office at 501 Texas Avenue.  The site is filled with details and an endless supply of information in regards to this event.
At the Cinema Arts Festival Houston (CAFH), the shows that we're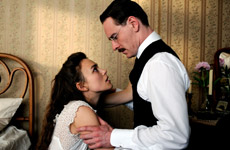 most excited to see and learn about include, A Dangerous Method, Art Car: The Movie, Pina, Downtown Express, and Natural selection.  In the film, A Dangerous Method, we will get to see acting by the talented Keira Knightley, and in the film, Art Car: The Movie, festival closer on Sunday, November 13 at Miller Outdoor Theatre, we will have the opportunity to learn about a handful of local artists and the art car movement that has become a landmark of this city. I had the opportunity to screen Pina, a beautiful dance film, which brings to the festival its first ever 3-D movie, definitely something to experience!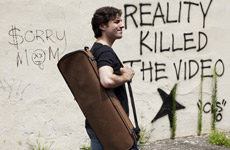 As for awards and events you don't want to miss out on, there will be an Opening Party at the Museum of Fine Arts on November 9th following the screening of the opening night film, Downtown Express, which will also feature live, the Russian American violinist, Phillippe Quint.   Also, Ethan Hawke will be receiving the 2011 Cinema Arts Festival award. This actor/writer/director was chosen this year's recipient as an artist that has embraced all art forms.  Last year's winner was Isabella Rosellini. Ethan's  film, The Woman in the Fifth will be screened on November 12 at the Museum of Fine Arts.
We are personally so excited about this upcoming event and are thankful for Houston Cinema Arts Society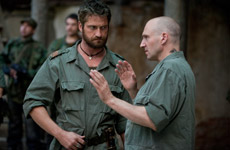 (HCAS), a non-profit organization that helps to make CAFH possible.  Thanks to HCAS, which was supported by former Mayor Bill White, under the leadership of Franci Crane, is funded in part by the Crane Foundation, The Brown Foundation, Inc., Houston Arts Alliance, and Houston Film Commission and Texas Film Commission, the city of Houston has the opportunity to display the vitality and diversity of our arts.
To find out more information on the 2011 Cinema Arts Festival Houston, visit www.cinemartsociety.org.