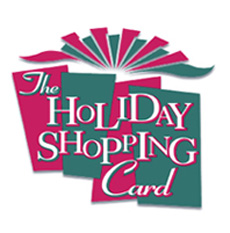 Hard to believe I know but, it's that time already.  We are starting our most favorite shopping time of year with our annual Holiday Card event which began last week.  In an effort to be ever-so-helpful to our readers, The Chic Sheet has polled our many friends in the Houston retail scene to find out what some of the most awesome Chic Finds in the city might be.  Here are some of their fave fab finds…but as you know, the entire store is on sale so you are only limited by your shopping imagination.  Most of all have fun…the season has begun!
310 Rosemont
This holiday season, a great new denim line is being offered, DL1961…they are great fitting and the prices are awesome, 4-way stretch – in boot-cut, straight leg or skinny. " A new must have accessory that has just been added, is the B-Low the Belt, this stylish leather waist belt with studs adds just the right taste of fab to any outfit this holiday season. Another great item for anyone in the family are adorable unisex socks… they are knee-highs and come in fun patterns… the line is called OW Socks.
A Bientot
No one can go wrong with a M.Z. Wallace bag (in many colors). They are lightweight and have reached cult- like status in NYC.  Wool like capelets are perfect for a cool winter night on the town, or if you prefer fur, always a bestseller! Our ruffled shaws are soft and very comfortable to wear inside or out!
BB1 Classic
Don't miss the beautiful selection of Murano Glass bead bracelets and pearls, in an assortment of colors, made in Italy. The pearls are knotted to look like an authentic string of pearls and have magnetic closures so you can link more than one strand or wear them layered.
Lenny e Cia
Shop the Melissa Couture complete collection from Brazil, Vivienne Westwood, Jean Paul Gaultier, to name a few. These high fashion couture styles are made of rubberized materials… which means comfort and prices under $200. Must see to believe!
More Than You Can Imagine
Here you will find a gorgeous selection of designer (vintage) handbags, luggage and shoes. Louis Vuitton, Chanel, Ysl, Dior,Chloe, Gucci, Louboutin, Prada…to name but a few!
Muse
Wrap up in a luxurious White and Warren cashmere travel wrap perfect for the busy travel season! Don't pass up on the funky Tre glass rings or the Dareen Hakim clutch, which is made of the finest Italian lambskin or cow hide leathers decorated with rich bronze, brass, gold or silver metal.
Raintree
Look cool, while still warm in a gorgeous sumptuous grey leather bomber jacket made by 213 Industry or look fashionable, Houston style by wearing a sheared faux fur vest by Uncle Frank.
Tootsies
Shop the best selling Zasha 'Huggie' Earrings and drop attachments. Store you makeup in style with the fashionable yet functional makeup cases by Tory Burch. You can't get more effortlessly stylish than a skinny cargo, especially the infamous Houlihan Skinny Cargo by J Brand.