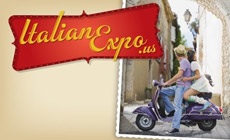 Ahh, the Good Life…who doesn't think of fashion, food & wine and, of course, luxury cars, when you think of Italy?! This weekend all of you that are Italian and the others that just wish they were, can experience all that is the best of Italian culture including art, entertainment and tourism at the 3rd Annual Italian American Expo.
The Italy-America Chamber of Commerce Houston is bringing together all things that are the "Best of Italy" beginning Friday, June 3 through Sunday, June 5 at the George R. Brown Convention Center.
If Fashion is your thing, the show opens with a fashion runway show (there will be a total of 24 runway shows in all) of David Peck's fashions.  It will end on Sunday with another show by one of our town's favorite designers, Chloe Dao. The Chamber is also very happy to bring to the states Italy's own famous footwear designer, Salvatore Procopio, whose fine hand-crafted footwear is not available in the U.S. For these three days only, he will be showing his shoes and they will be available for purchase at the Expo only.

However, what the Chamber is most excited about is what they are calling the Italian Fashion Exchange, which is a fashion competition bridging together the fashions of Italy and the U.S. There are 8 designers from this area competing for the chance of a lifetime.  The winner will fly to Milan, Italy for February 2012 Fashion Week where they will participate in business-to-business meetings and present their collection to industry professionals…a true dream come true for any serious fashion designer.  These eight designers will be showing their collections thru runway shows running continuously all weekend.
List of Participating Designers are:
Abi Ferin
Kuteka Hill
James Martinez
Shawn Kingsley
Chioma Ikoku and Uche Osamor
Shrin Askart
Simran Rihal
Danny Nguyen
Food & Wine will be plentiful and available in many different ways and in great quantities.  After all, no Italian event of any kind can be complete without wonderful samplings of Italy's finest imported foods and wines.  Spec's is overseeing 30 of their vendors and over 150 wines that will be participating in sampling and many will be available for purchase as well.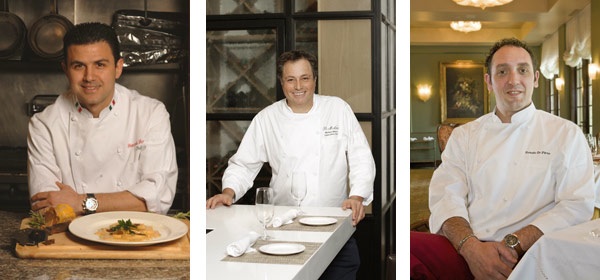 Some of Houston's favorite Italian Chefs and their respective restaurants will be there with samples to mangia to your heart's content. "Who's Your Chef?" Cooking Competition and live demonstrations and tastings will be happening for all. Some examples are Chef Giancarlo Ferrara from Arcodoro, Chief Renato De Pirro from Hotel Granduca's Ristorante Cavour, Michelle Massa from the Il Mulino family in NYC, whose Trattoria here in Houston has opened to rave reviews, Carmelo's Chef Carmelo Mauro….and many, many more.
I could go on and on, of course, talking all things Italian but strongly suggest that you check out their website for more details and info.
Click on http://www.italianexpo.us
However, I must share with you a few must-know details:
Date:
June 3—June 5, 2011
Place:
George R. Brown Convention Center, Exhibit Hall D
Times:
Friday, 4:00 p.m.—10:30 p.m.
Saturday, 12:00 p.m. till 10:30 p.m.
Sunday, 12:00 till 7:00 p.m.
Online ticket pre-sales at http://www.italianexpo.us/houston/tickets valid to purchase until June 2, 10:00 p.m. for $10 only, after, $15 at the door.
This is truly an event not to be missed, if you are a lover of all things Italian…do not miss this opportunity that brings together two cultures, as Italy and Houston come together. Ciao!