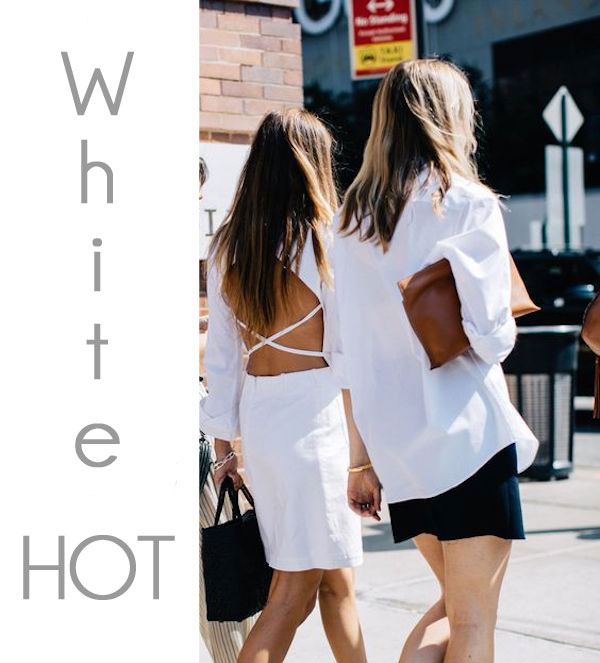 Image: British Vogue
Even though we love white all year round, there's something extra special about it once spring hits. Julie here today, and here at MRG we've written about white many times (as evidenced here, here, here, and here, among others), but it's for good reason. White is crisp, it's clean, it's modern, and it goes with, well, everything. Also, the functionality of white is not something to forget; when the hot months come around, you feel much cooler (as in temperature) than if you were wearing navy or black, for example.
And the thing is, it's not just about white apparel. We love white in the form of shoes, accessories, bags, and jewelry, too. Whether it's a head to toe white look, or just pops of white throughout your look, or even just white accessories, it's on point for spring and into summer, and there's so much white out there to choose from. We are especially feeling white in denim. What's more chic than white denim, a white top, and of the moment shoes? Such a great look, always.
Below you'll find tons of white street style inspiration that we can't get enough of. Be sure to take some cues for your own spring and summer white wardrobe. And then below that, you'll find beautiful white pieces from various retailers, at various price points, that you can shop directly from the site (just click the image of the item you want to look at!).
And, finally, we'd love to hear how you wear white throughout spring. Please let us know in the comments!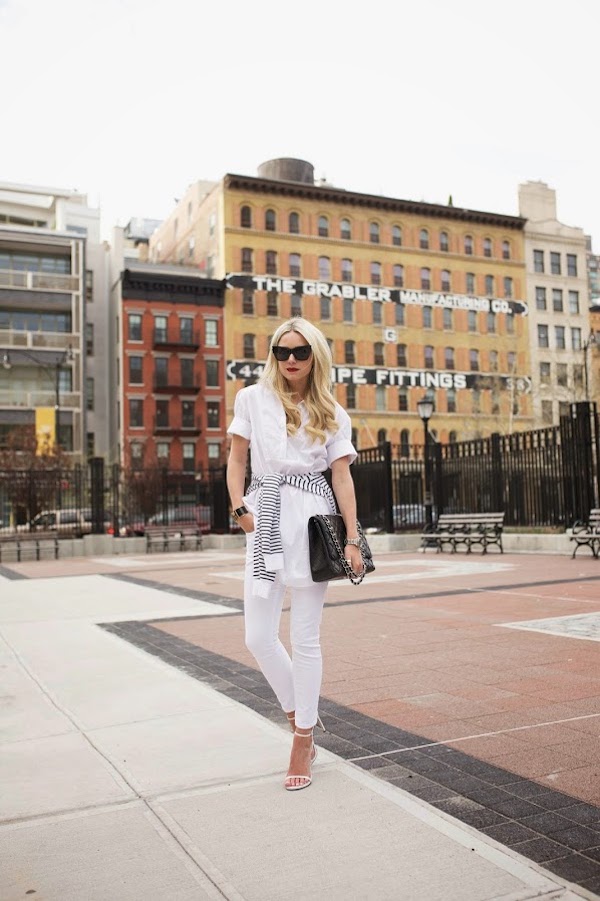 Image: Atlantic-Pacific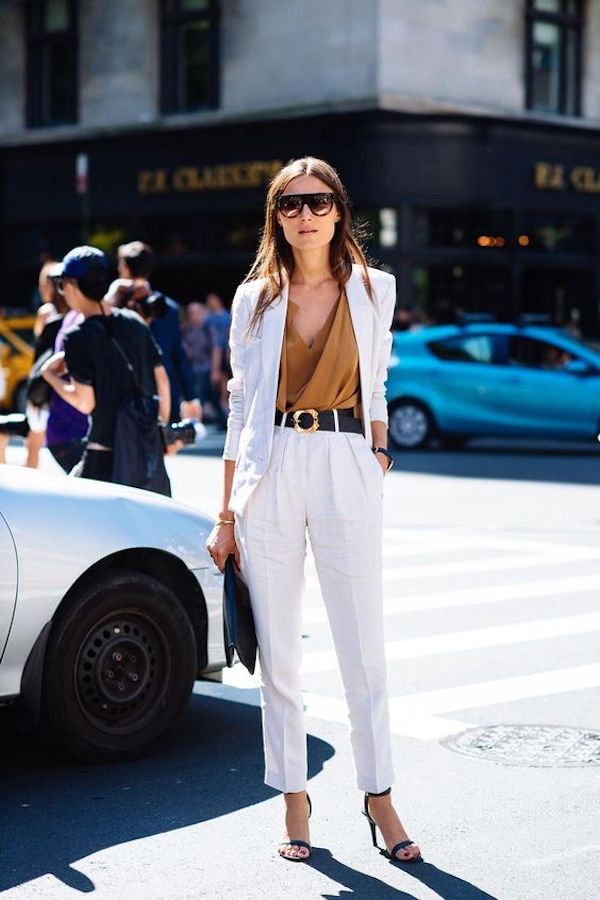 Image: Citizen Couture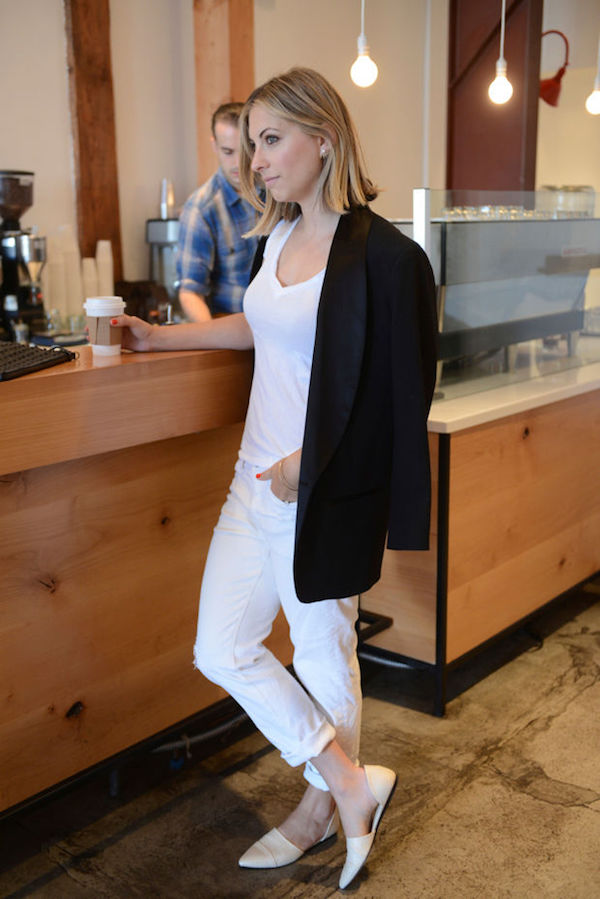 Image: Cupcakes and Cashmere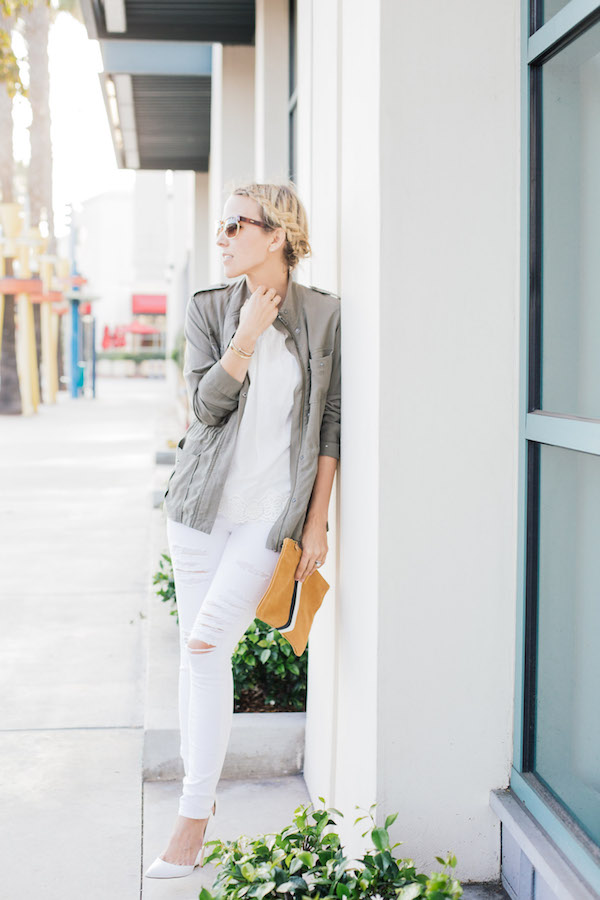 Image: Damsel in Dior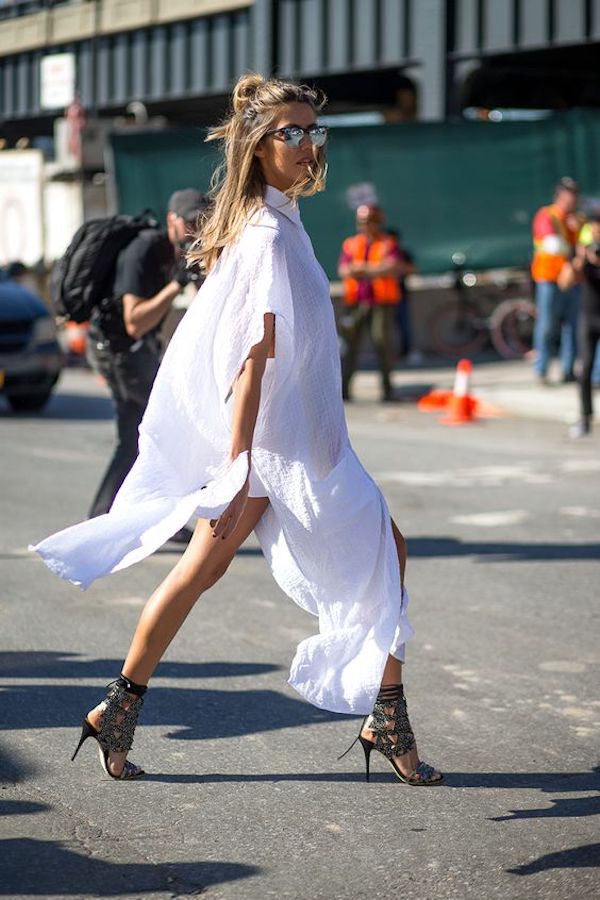 Image: Harper's Bazaar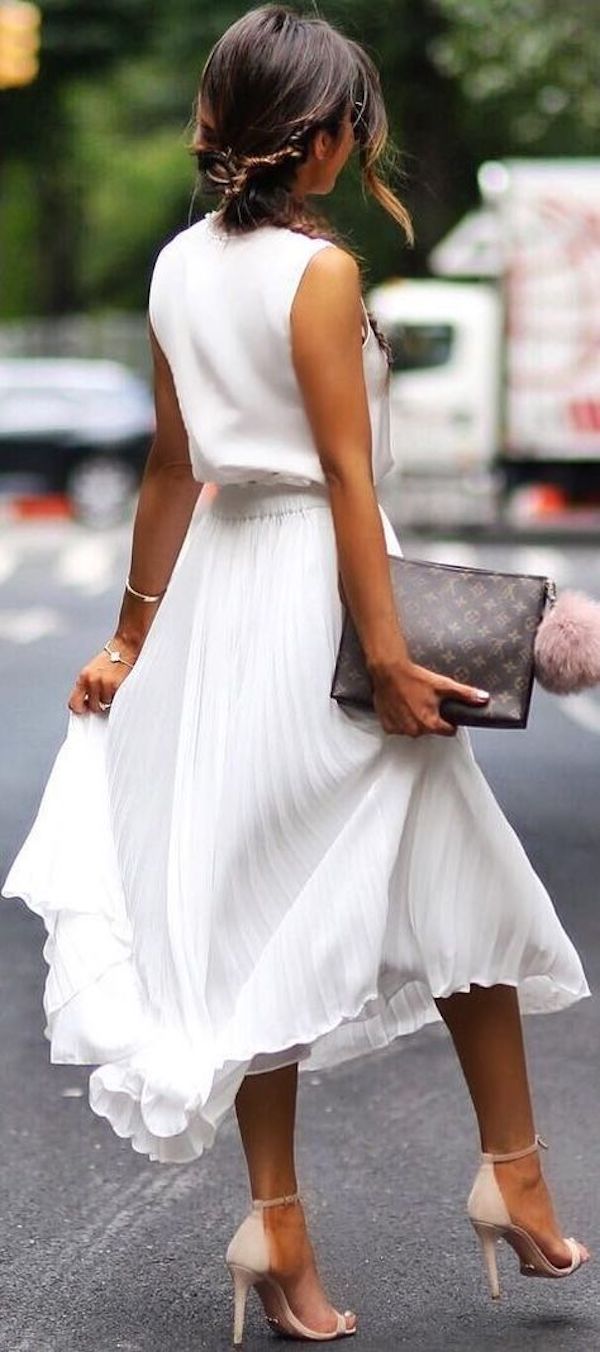 Image: Outfit's Hunter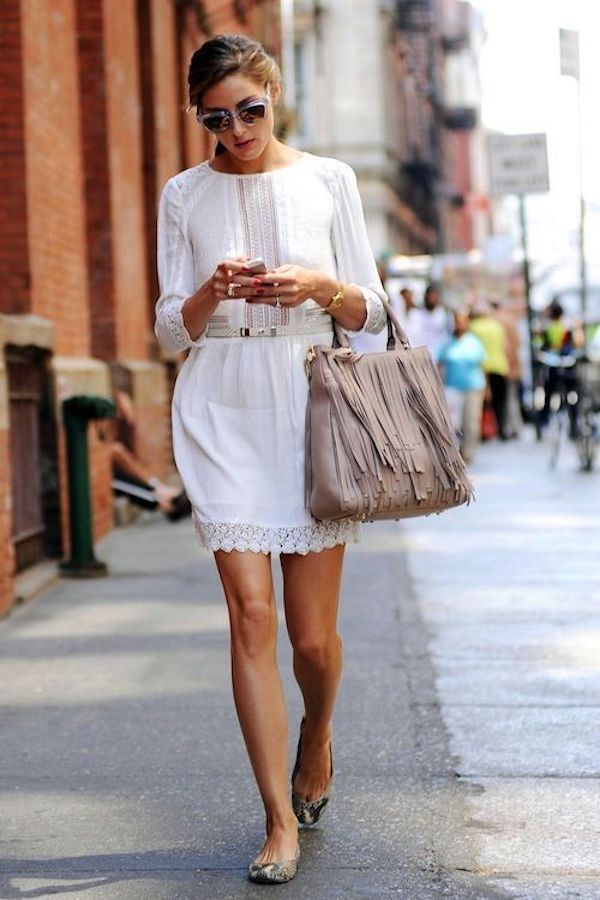 Image: Shop Style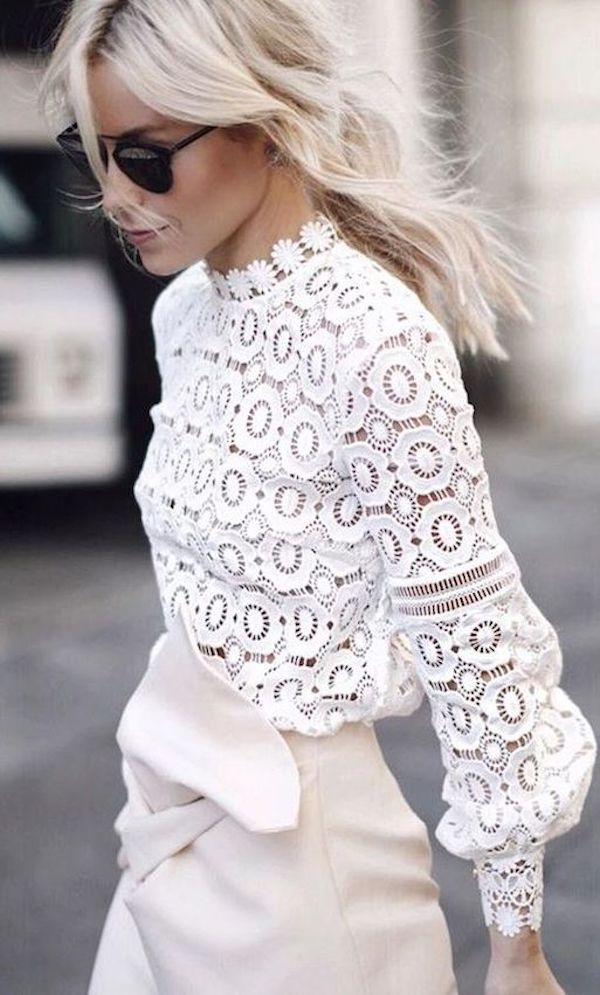 Image: Shop Style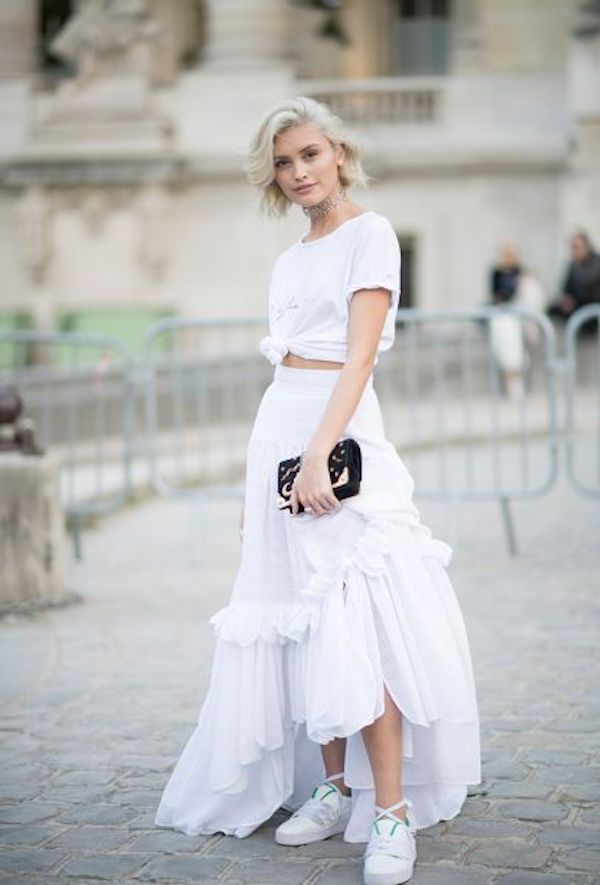 Image: StyleCaster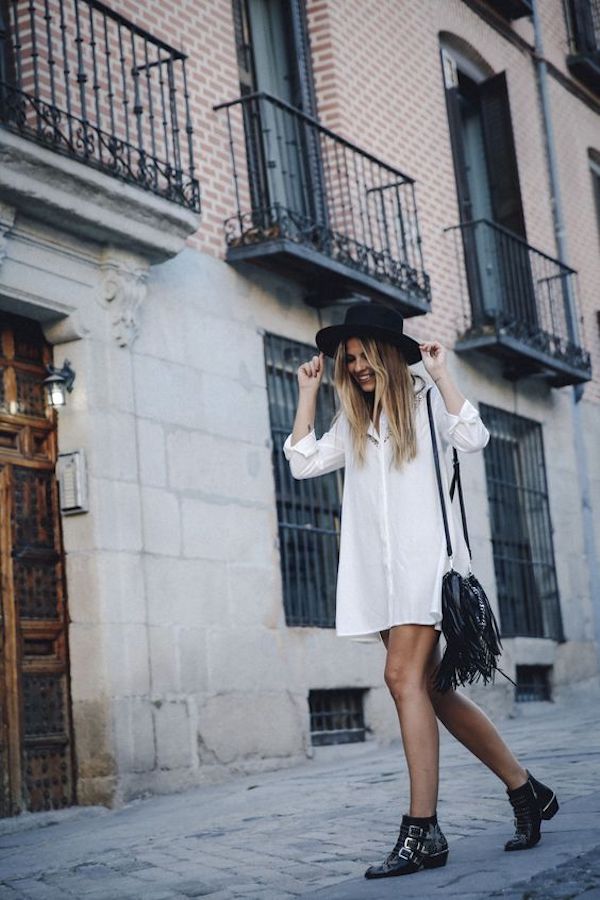 Image: Trendy Taste
Shop our favorite white pieces below!