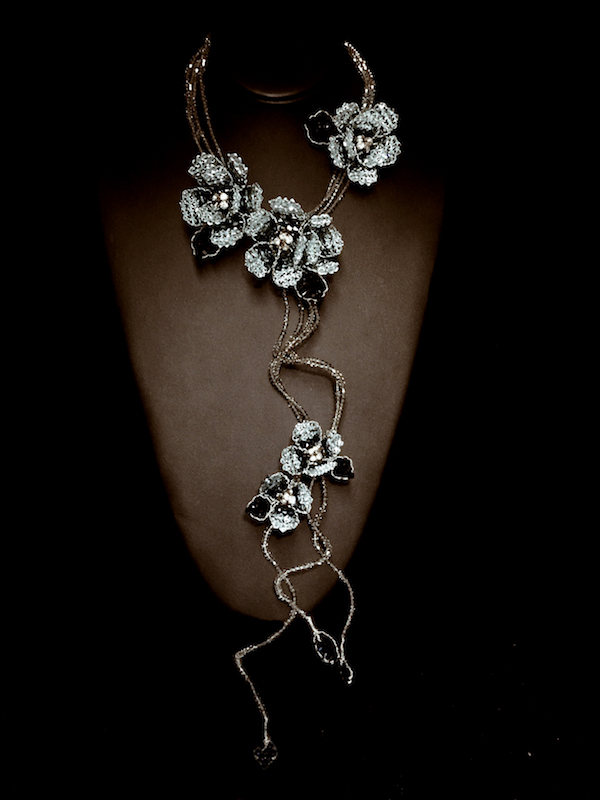 Designer Mindy Lam signature piece, The Classic Original Kelly Lariat.
Made with almost 2,000 Swarovski crystals, each of these double strand lariats is crafted with five flowers with vintage rhinestone center and are over 5 feet long. Each exquisite piece can be worn as a necklace, lariat, bracelet or belt. Priced at $595.  New colors released seasonally.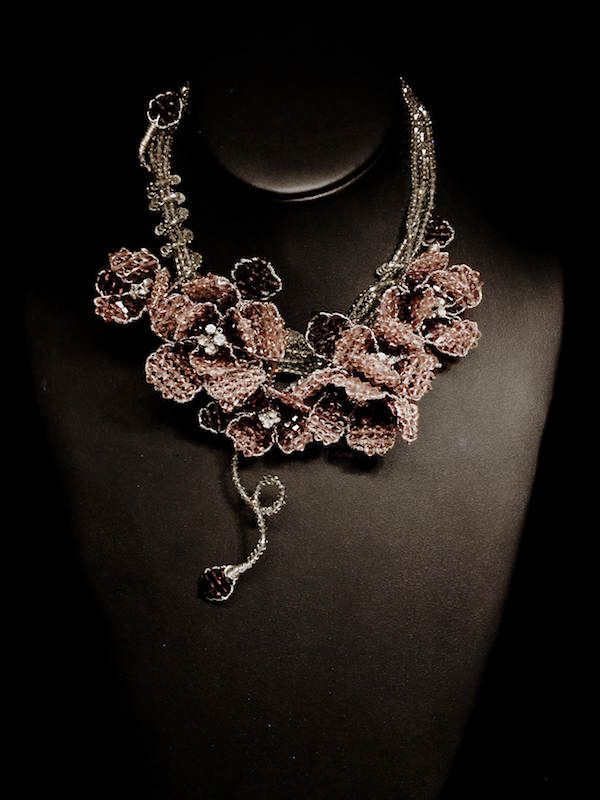 About Mindy Lam:  An artist and couture jewelry designer for over 15 years, that weaves various metals into her signature metal lace with Swarovski crystals, semi-precious stones and sculpted sterling silver. Originally born in Hong Kong, she came to the states in the 1990′s. It is from her growing up in China, a land of roses, peonies, orchids and camellias that has given her such a sensitivity to nature.  Her works reflect the craftsmanship of the classic couture houses of old but with a refreshingly modern edge, with the fusion of her florals and metals.
Mindy has been featured in the Museum of Fine Arts, Houston as featured designer during the Picasso Black and White Exhibit, Elle, Brides Magazine, Glamour, People and Vogue Italia.  She is well known for her charitable commissions including Macy's for the American Heart Association. Others include St. Jude, Texas Children's Hospital and many more.
Designer Mindy Lam
Wednesday & Thursday, April 26 & 27, 10 a.m.–4 p.m.
Priya Himatsingka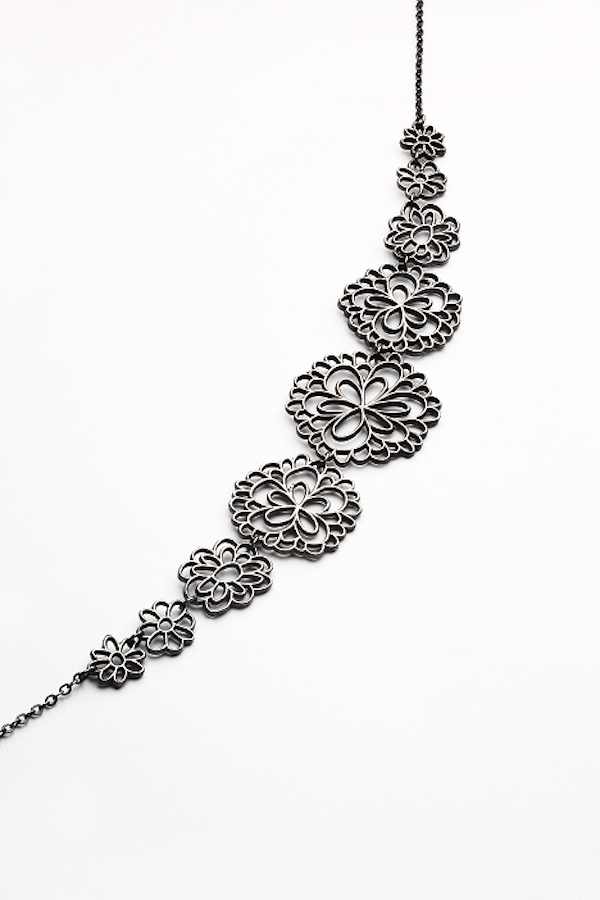 Kelli 9-Cluster Patina Necklace…Sterling Silver; available in oxidized and bright sterling silver as well as plated gold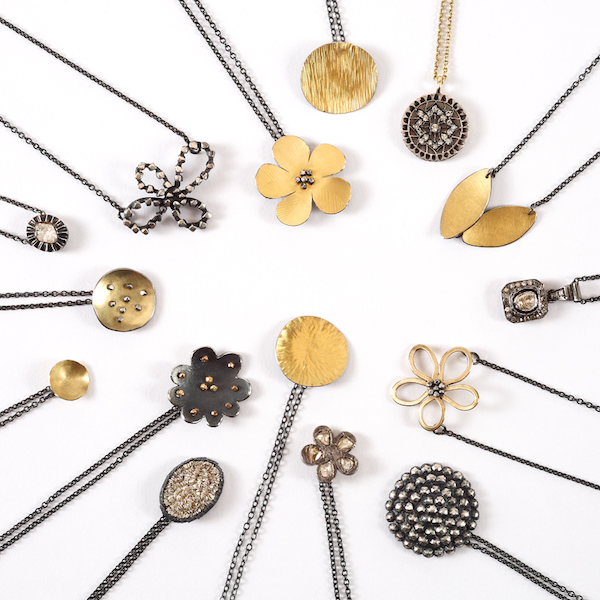 Assorted Himatsingka Pendants; Sterling Silver, 22k Yellow Gold, 18k Yellow Gold, Diamonds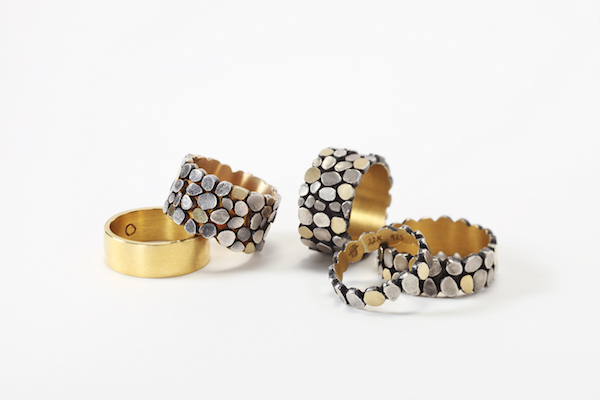 Vivienne and TSE Engraved Ring; Sterling Silver, 22k Yellow Gold, Handmade
About Priya Himatsingka:  Born in Calcutta, India, Priya was introduced to the world of design and style at an early age while growing up in a family of textile designers. An urban person at heart, she completed her foundation work at Parsons, NYC and then went on to earn degrees in Photography and Philosophy at NYU. Eventually she enrolled in RISD, where she began her jewelry and metal work. She established her current studio in Providence, Rhode Island in 2002. Crafted primarily in silver, high-karat gold and handmade jewels, Priya's designs exude stylish simplicity that combines classic elegance and modern minimalism.
Designer Priya Himatsingka
Tuesday & Wednesday, April 25 & 26, 10 a.m.–4 p.m.
As you can see, Florescence "Waves," which takes place April 25 & 26, isn't the only event filling the Museum with blooms! Please stop in to meet jewelry designers Priya Himatsingka and Mindy Lam as they visit the MFA Shop to present their latest creations.