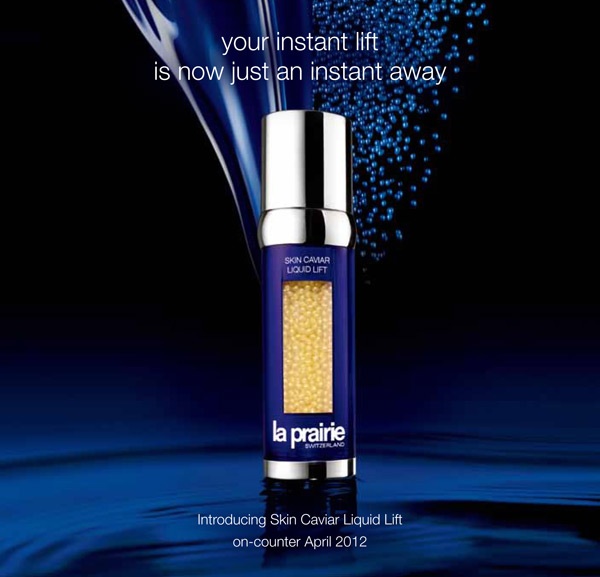 by Patricia McGill Boland
As we approach the aging process, we come to a point when we look in the mirror and see that gravity has taken a toll on our skin.  It almost seems to happen overnight, doesn't it?  You wake up one morning, stumble into the bathroom, turn on the light, and then do a double-take into the looking glass.  Who is this person?  She looks like me –only tired and 10 years older.  Lucky for us, there is now an answer for those mornings.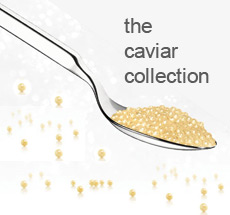 La Prairie, the self-proclaimed ultimate luxury in Swiss skincare, is celebrating 25 years of ageless beauty with the introduction of Skin Caviar Liquid Lift. This newest addition to their Caviar Collection promises an instant smoothing and tightening of skin that you can see and feel after just one application.  How is this possible?  By uniquely combining three equally innovative formulas in one package.  Together, they create an instant (face)lift experience that must be seen to believe.  Skin is seemingly returned to a firmer, more youthful state (where it will most likely want to stay and take up residency).  Whether you're seeking maximum wrinkle control, softening of expression lines, firmness like never before or all of the above, this little gem caters to you.  As an added bonus, the instant tightening and smoothing also make this silky serum an ideal makeup primer!
Sure to be a new fan favorite, Skin Caviar Liquid Lift makes its debut on counters in April 2012.  A lift…just an instant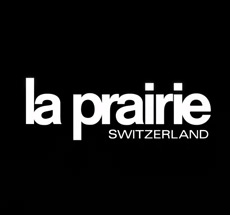 away.
SKIN CAVIAR LIQUID LIFT
on counter April 2012
$500.00
50 ml/1.7 FL OZ
Available at Neiman Marcus, Bergdorf Goodman, Bloomingdale's, Nordstrom, Saks Fifth Avenue and www.shoplaprairie.com.