One of the hottest names around the NEW fashion design scene these days is a young man, who is a native of Nepal, and a student of London, Parsons/NYC and Bill Blass. His name is Pabral Gurung and we were treated to sip, see and chat with him when he swept through town for the opening of Luvi Wheelock's new high-end fashion boutique, Atrium, which is accessed only through her chic bridal salon, Casa de Novia.
In just five short seasons, he has gained much recognition and critical acclaim from such notables as Anna Wintour, for his modern take on classic dressing, which he described as "timeless classics with an edge". He has been the recipient of many awards, most memorable for me was as runner-up for CFDA/Vogue Fashion Fund in November 2010.

He was enchanting to speak with as he described just how much he loved to design. How he was happiest out of the NYC bubble, where he could talk to real women and design for ALL of them.(he is sized from 0-14) He gets the power of women today and designs his collections to encourage that. His clothes are versatile and the tailoring techniques he learned from his 5 years as Design Director at Bill Blass are very apparent in his apparel. Same with his attention to detail…one of my favorite dresses in his fall collection was black sheer scattered with tiny rectangles of leather that were adorned with beading. His signature dress which is featured in all of the fashion mags. as his national ad dress is in crimson red. When asked what his inspiration was for Fall '11 collection, he commented it was a play on his British Catholic School upbringing with a modern twist and that the raw edges of that sophisticated red dress epitomizes his thoughts for the collection.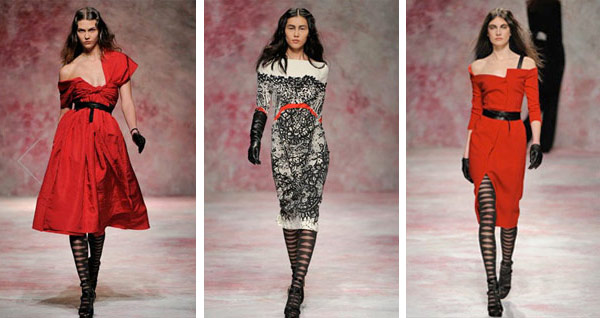 What was so awesome in chatting with him was how he is a reflection of this new crop of designers that are coming into their fame as we speak. Many of them, such as Pabral, not only have their celeb red carpet moments but also owe their spike to success to (First) Lady O…the impact that her wearing one of his garments had on his business was astounding, said the designer. The phones began ringing the very next day and like many of his peers, such as Jason Wu, Isabel Toledo, etc. it was a positive change to their business that has not let up. Also, like many of the fashion design world, he is very committed to giving back, particularly to his homeland, where the need for improving levels of education, a passion he feels strongly about.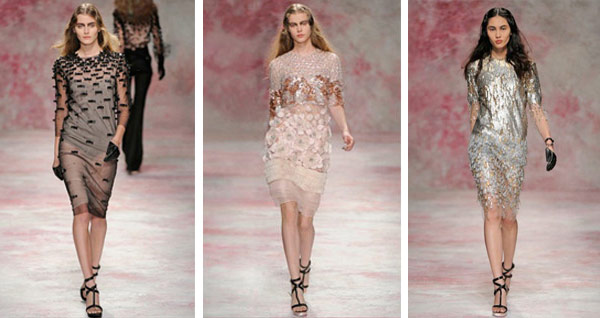 What's next for young Mr. Gurung. There are many rumors such as possibly being placed in the pool of names to replace John Galliano at Dior? Collaborations in the works with the likes of J. Crew and Target? He was reluctant to comment on any of those but did say he is busily at work on his first resort collection (that's a definite) and hopes to continue to expand his business into other categories such as accessories.
Pabral Gurung, a name to remember!