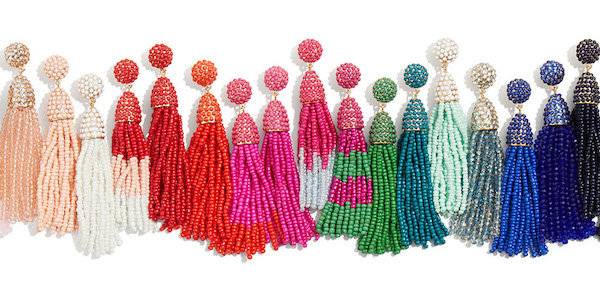 What girl doesn't love her accessories? We know we do! From jewelry to scarves to hats, bags, and beyond, we'd be thrilled to find any of these gifts under our tree. Keep on scrolling for some favorites sure to please any fashion gal in your life!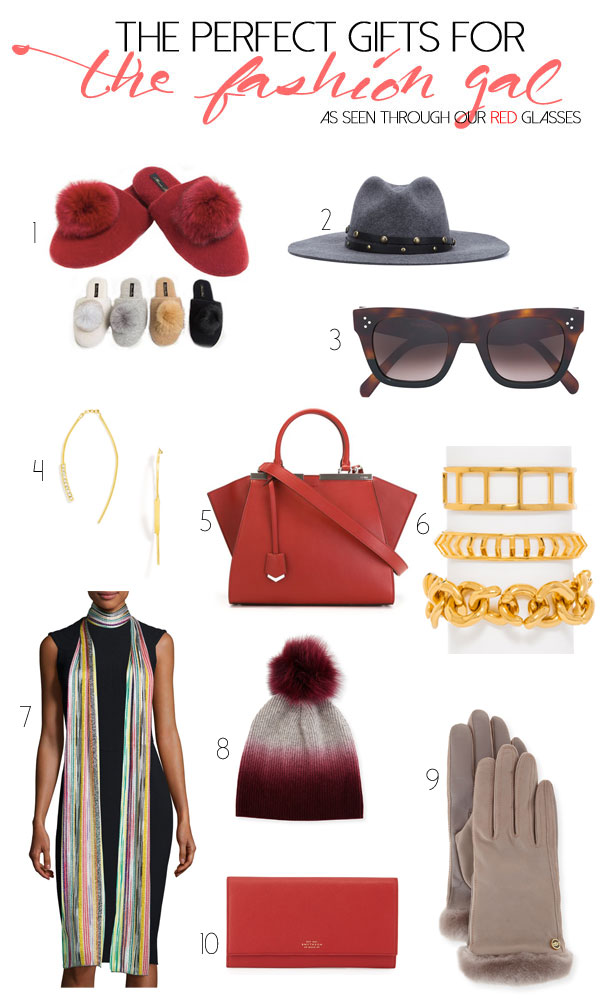 A visit to a bientot…
In our town, when you're looking for accessories, there is a special place where one-stop-shopping for accessories is the name of the game….it's a bientot, of course.  We stopped in there today to do some of our shopping and the following are a few of the highlights from our visit (plus we found many great gift ideas for the younger set, which you can find in our "Kids Gift Guide").

1. Cozy Slippers from BB1 Classic 2. Sensi Studio Felt Hat from Tootsies 3. Celine Sunglasses from Tootsies 4. Drop Earrings from Bauble Bar(Bauble Bar one day sale today; 30% off all) 5. Fendi Tote from Tootsies 6. Bracelet Trio from Bauble Bar 7. Missoni Scarf from Neiman Marcus 8. Cashmere Beanie from Neiman Marcus 9. Ugg Gloves from Neiman Marcus 10. Smythson Travel Wallet from Neiman Marcus 11. Fairchild-Baldwin handmade Italian resin bead necklaces  12. Alicia Adams Alpaca Cape, $798  13. Dolce Cabo dyed rabbit wrap fur stole, $168; Bandolier Fur Boa and Cellphone holder, $358  14. Cape Robbin fur slides, $68  15. Charmed Furs Sheared Mink Short Cropped Jacket $878  16. Freshwater pearl layered necks with multi charms  17. Finn Jewelry Acrylic geometric patterned clutch, $288
(as a note, a bientot's website is currently under construction, so if you live in Houston, be sure to stop by the store – 2501 River Oaks Blvd., 713-523-3997 – to shop all these fabulous finds and more)…