It's about time that the Chic get Chic-er. So, all Prada and Miu Miu uber fans get ready…the Galleria, Houston's premier shopping desintation is about to become the home of Texas' first Prada and also Miu Miu stores in the next few months.
Miu Miu will be the first on the scene, come summer, to be quickly followed by Prada in the early Fall.  Both sister stores will be located in Galleria I near Max Mara.
Certainly these Designer Collections and the accessories that Miuccia Prada designed to complement that clothing is available in stores within the city, but we all know that Designers design some special items just for their very own stores…..that's the plus here!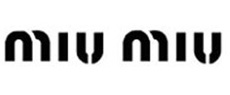 Pay attention and we at The Chic Sheet will keep you updated as the stores progress. Plus there are a few other new stores, FREE PEOPLE, for the tragically young and hip. (high end division of Athropologie and Urban Outfitters) and Omega Watches. Not to mention the expansions happening at Jimmy Choo and Michael Kors….lots to anticipate, so let us keep up with this for you! Stay Tuned.