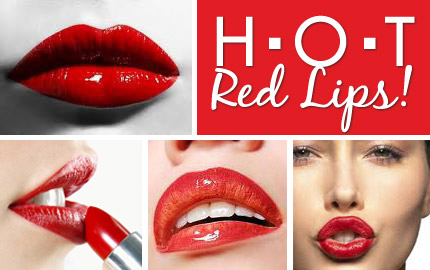 Why have I worn RED lipstick most of my adult days?  Maybe it's because it can be Classic, Flirtatious, and Chic, basically anything I want it to be?!   For me, it doesn't really matter that for this coming season it's one of the hottest beauty trends out there, because it's always been Number ONE for me!
Honestly, even I was shocked to read the history of red lips but probably shouldn't be surprised at the lengths that women have gone to in order to achieve this look.  They've compacted jewels to adorn their lips, they've relied on colored crepe paper to receive a reddish tint, and they've even gone to the extreme of crushing beetles and applying ants to create that "wow factor" look of red lips (To think that for me, all I do is open a tube of SEDUCTION by Laura Mercier and I've got the look! How simple is that).
So, you see, red lips have been around for a long time and they aren't going away.  They are all the rage. They're versatile, and they will always have a place in fashion (and certainly in my make-up bag)!  Thanks to the inspiration from the women before us, our cosmetic teams have found a way to make red lips work for every woman.  You can use a matte, a stain, or even a gloss…pick your poison (did I really say that?) and you can have the beauty look of the season.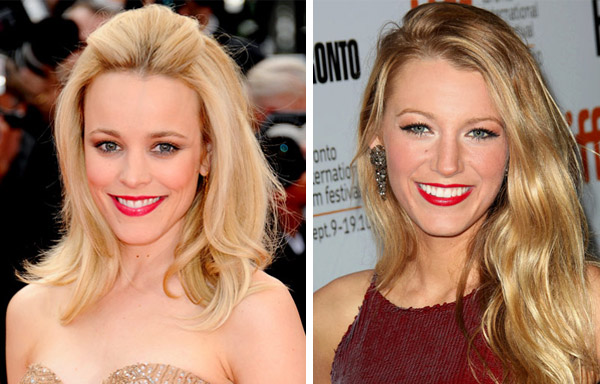 The matte look that we see on Rachel McAdams and Blake Lively is an elegant look that truly got its recognition in the 1940s and 1950s.  These red lips are glamorous, but low maintenance at the same time.  With the right product and the perfect blot, you are ready to go!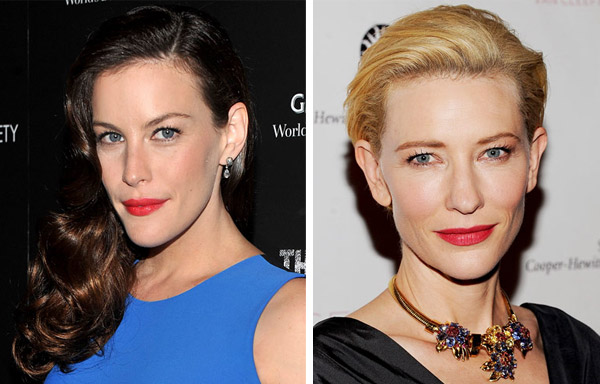 The stained lip that Liv Tyler and Cate Blanchett both wear so well, accentuates the current version of your lips.  This lipstick stays on your lips for a good amount of time and when paired with a clear gloss, you will look divine!  This look is great if you're in a hurry and don't have time to apply a lot of makeup.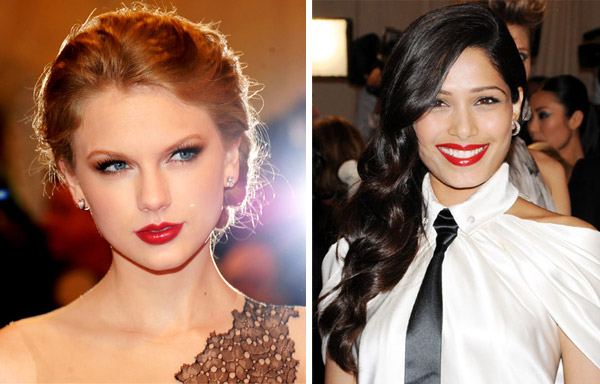 Our last look, the glossy red lipstick, which is often worn by Taylor Swift and Freida Pinto, draws all eyes on you!  This technique for wearing red lipstick brings about a chic and luscious lip.  For extra shine, don't be afraid to use a little clear gloss on top.
With so many different brands, looks, and shades to choose from, red lips can fit every lifestyle!  When purchasing or preparing to put on your luscious red lips, here are a couple of tips to keep in mind: make sure you have a concealer that covers your blemishes, try pairing your lipstick with lip liner, exfoliate your lips, and ensure your lip color complements what you're wearing.  Pucker up!