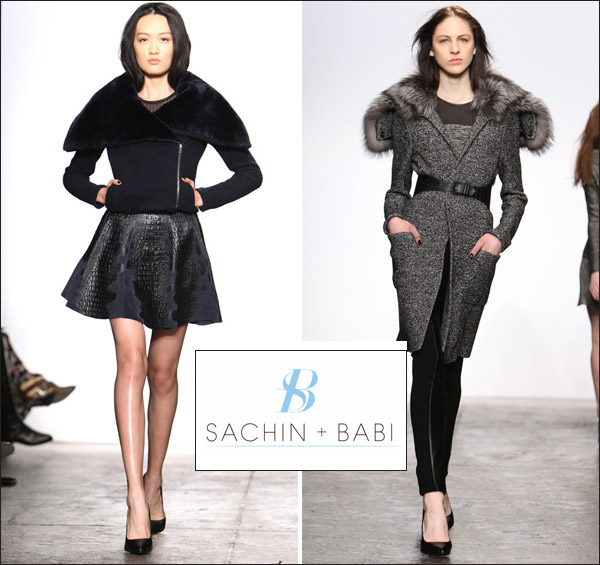 I personally met Sachin + Babi, this beautiful couple, when I co-chaired my final Recipe for Success, Dress For Dinner event at Tootsies last May, and they were our special guests showcasing their then distinctive Fall 2011 collection.  I looked, I liked, I purchased from their trunk show.  I learned about the two of them then by fortunately getting to chat and try on their clothes.  I learned that their families had made beautiful hand-embellished fabrics for couture in their native India and their goal was to take that concept and level of design and texture down a notch to the Contemporary price line for stores such as Tootsies and Neiman Marcus.
At NYFW, this contemporary Sachin + Babi held their first runway show this season and the new format and new style direction of the brand was an exciting change that blew away lots of their diehard fans, like me, in a good way! It wasn't what we expected to see.
The Brand moved away from their renowned colorful, intricately detailed looks and featured lots of darker colorations and lots of leather in all color ways for Fall 2012.  Most surprising was the introduction of jeweled toned evening gowns, a significant and welcome innovation for the brand (and one that should result in a celeb-filled front row next season).
The following are some of the best of the many looks of Sachin + Babi….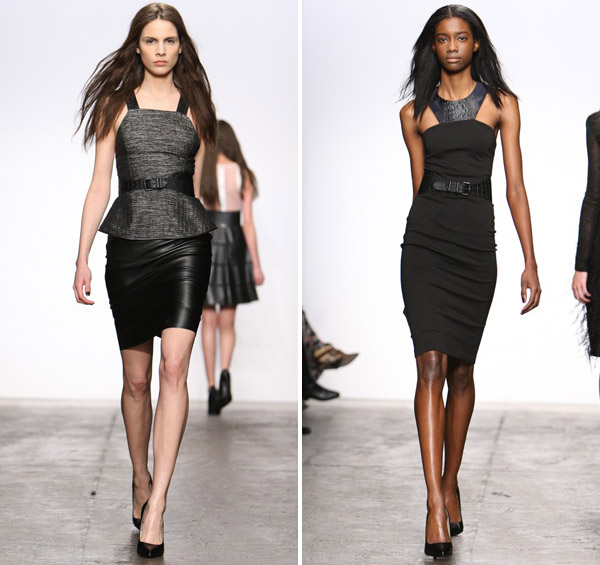 Black leather skirt w/textured fabric peplum top with leather trim;  leather and knitted black sultry dress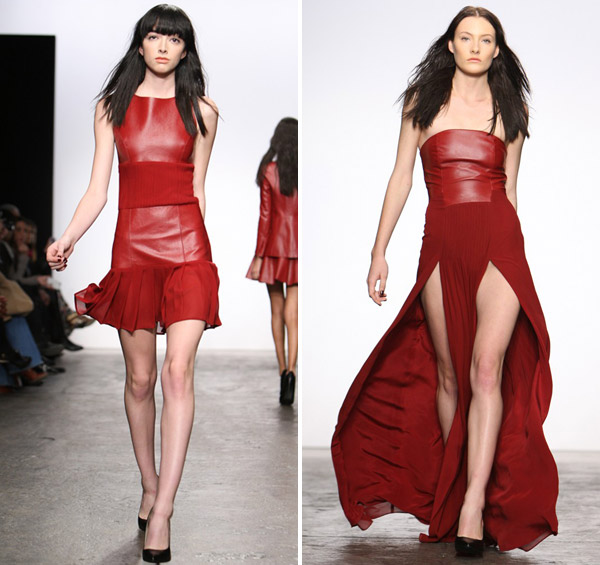 Red leather dress with addition of sheer hemline treatment;  red leather and sheer deep slit long gown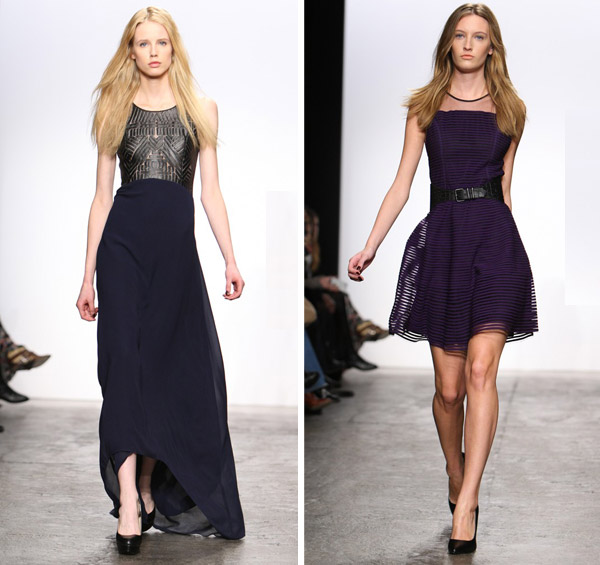 Navy long sheer skirted gown w/tulled leather bodice; Deep Purple layered sheer full dress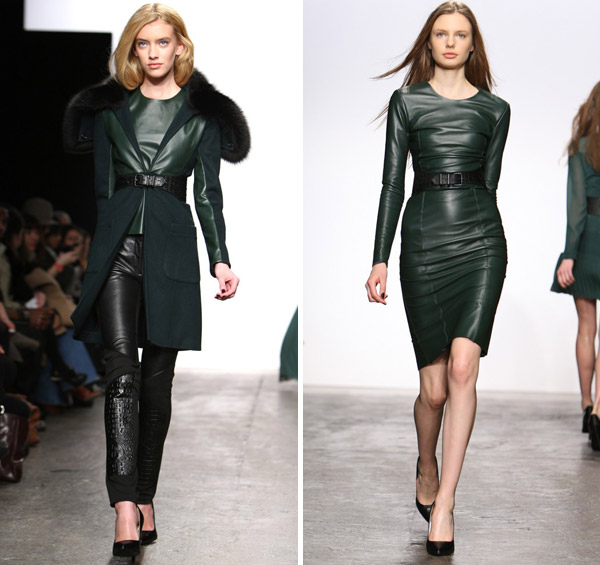 Dark green fur trim leather coat over dark green top and black leather pants;  long sleeved head-to-toe dark green, belted leather  sheath dress