Nothing can define a new season more quickly than to take the plunge into the  accessories trends to update your wardrobe.  So moments after doing my own seasonal closet switch out I was clearly feeling the urge to make "everything old look new again."  So I visited my friend, Accessories maven, Betty Newton of  a bientot to walk me through the must have trends of this season in accessories.
The following are some of the highlights of our visit, by trend…
COLOR:
Color is all the rage and the best way to add it to your wardrobe is through accessorizing with pops of your favorite hues.  A splash of color in a handbag, stacks of bracelets, layered necks or a lightweight scarf, either solid or printed can be just the touch to add to that LWD, LBD or over a tank top and your favorite shorts. Newest item of note: the nautical rope bracelet in vibrant hues has become a "favorite for the younger set," says Betty, as well as the fun bold watches that are making their way back to the fashion scene as well. (I am thrilled to see watches have their day in fashion again…..the choices are endless in bold color, rose gold and the rich black and navy combinations….that is for another story all its own!)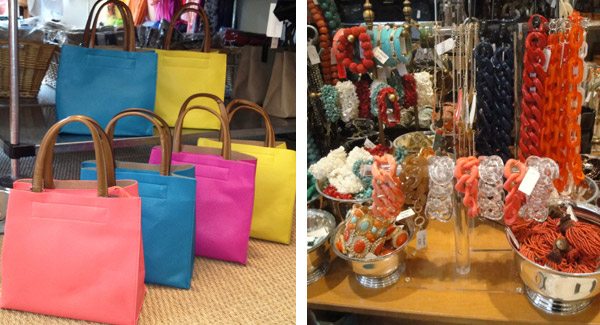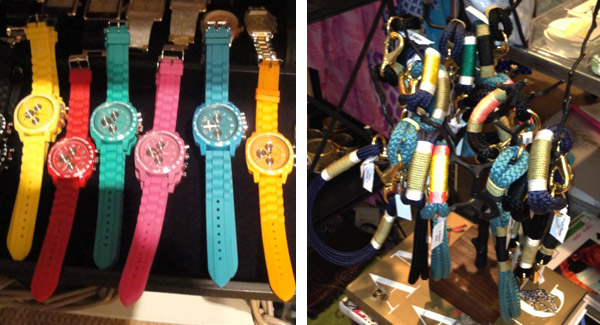 CHUNKY STONES:
This season's newest jewelry looks are variations of large, colored cut stones…at the neck, in chunky, large rings at your fingertips or in stacked bracelets at the wrist. Also a fave of mine are the clutches with chunky stones….very, very new!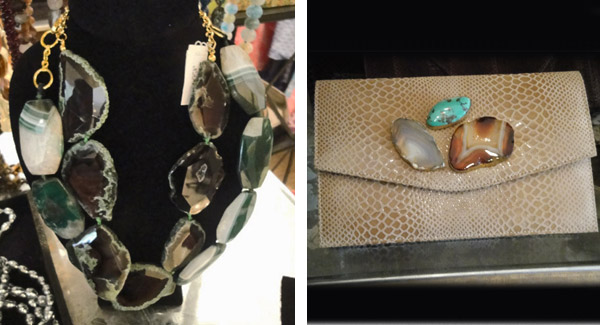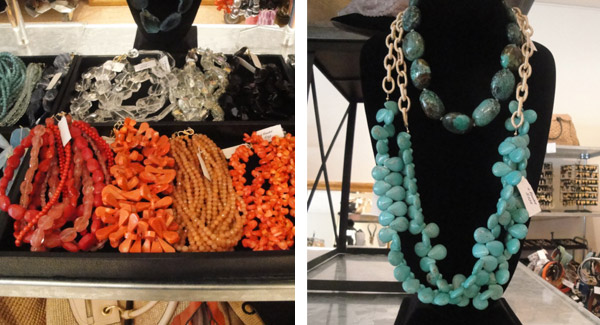 STATEMENT EARRINGS:
My favorite version of the large earrings that are a definite trend this season are the assorted Tassel Earrings that you are seeing in all of the fashion mags and most definitely on Red Carpets.  I love them and own them both ways….either jeweled or silk ropes.  The other new classic is the colored gemstone chandelier ears, that are a bedazzling way to add color to your wardrobe.
TRIBAL:
This summertime trend, is a blend of ethnic neutral tones in bone, tortoise, gold and/or leather and combined with straw handbags provide a neutral palette as an add-on to the coolness of summer linens and cottons.  If color is your preference, the Indian-influenced bold colored beaded and embellished bags and jewelry pair up very well with bold tunics, bright sundresses or your favorite denim looks.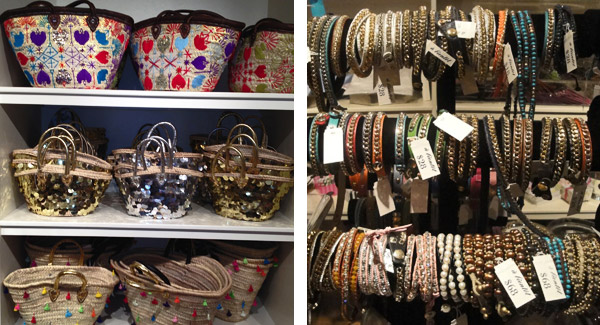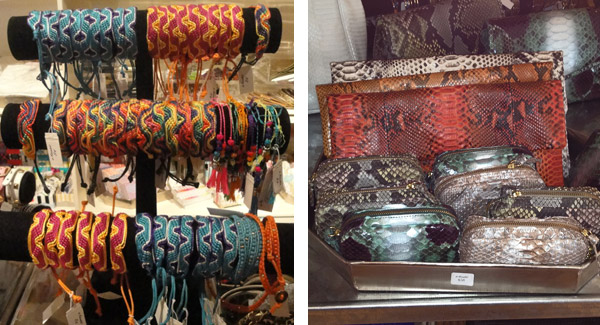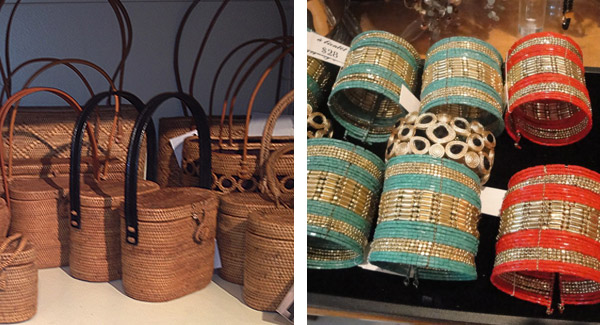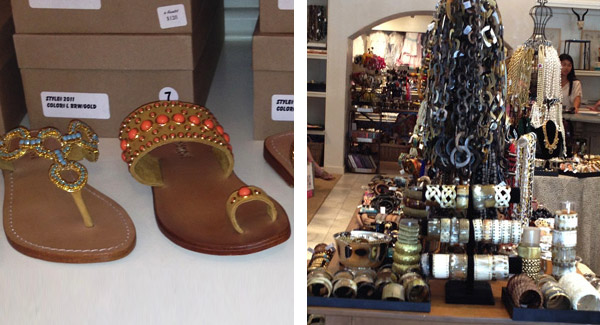 DRESSES/TUNICS:
Dresses are certainly not an accessory and are meant to stand alone, however, at a bientot, since it's move to its new location, has become a destination for fun, summery shifts, sheaths and tunics that are a great canvas for the many accessories that surround them in the store or make for delightful cover-ups.   The photos below are only a tiny sampling of the selection of cool cotton or linen dresses that work great with the flat sandals and bold jewelry that are plentiful to choose from.  The tunics, also team up well with white bottoms of any length or style or for the newest look this season, try them with your favorite colored bottoms.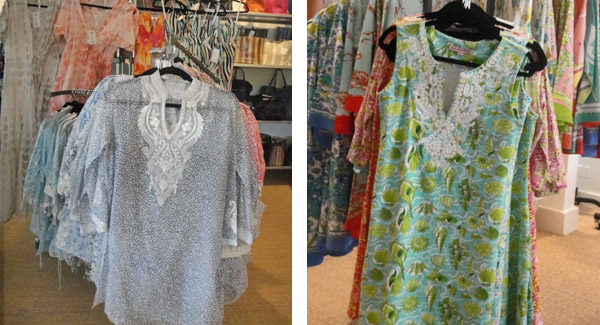 Being the accessories lover that I am, I definitely find the pickings far too plentiful for even me to work my way through. I always say that a trip to a bientot is like a big girl version of a kid in a candy store….too many goodies to choose from?!  It's Betty's expertise and taste level that guide me through it all.  Stop in, enjoy yourself, chat with the gals, they love to help you, especially if you haven't made it to their not-so-new-anymore store on River Oaks Boulevard or shop online at www.shopabiento.com.