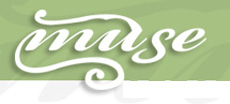 So, maybe I don't get out as much as I'd like, although I feel that I am always on the run?  However, while driving down West Alabama recently, my "trend radar detector" guided me towards Muse Boutique in The Centre at River Oaks.  I had not made it by there in awhile and rumor had it that they were on top of all the latest trends and I found that to be just the case and from some of the hippest vendors around these days!
First, there is BoHo Chic, so well represented by by Sulu Grant in a tunic that takes its inspiration from her Indian heritage. She has re-created the traditional Indian kurti in a very modern way.  Then there's the Maxi-length dress, featuring this season's biggest news, the longer length, from one of the hottest designer houses,  Halston Heritage, whose Creative Director  is trendy lady Sara Jessica Parker.  The last dress in this grouping talks to two of the season's biggest trend ideas, the color white and lace, by T-Los Angeles, a hot new vendor specializing in easy to wear but very flattering cotton pieces.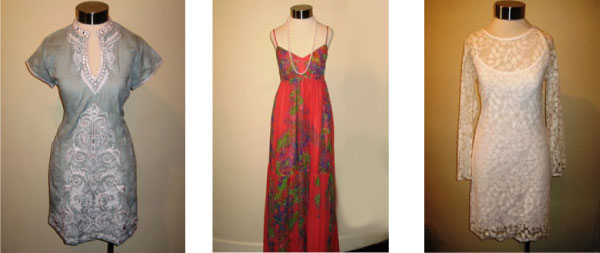 Here we have a season favorite, the shirt dress by Twelfth Street by Cynthia Vincent in brightly colored silk.  A hidden secret but favorite detail of mine, is hidden pockets…some place for me to keep my tube of red lipstick so as to always stay refreshed.  Stripes, one of the season's biggest ideas, by Bell from Alicia Bell, with detachable belt and next, is COLOR, so well represented by Muse' most popular resource, Calypso in this bright pink crinkled silk. It's lightweight fabric and bright summertime color make it perfect for the hot Houston summer ahead.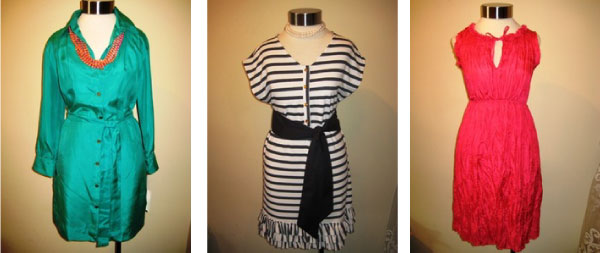 Lastly, let's look at some accessory trends.  The perfect alternative to flip flops and priced to pick up in multiples is the Espadrilles from Soludos.  These $28 footies come in multiple colors, patterns and fabrics and are perfect easy wear for H-town summers.  The two necklaces shown are respresentative of the current Spring collection, carried at Muse of a new line created by Houston-based married couple Jessica and Jason McMahon. Their new jewelry collection, LilaGabriel Jewelry is currently being considered for one of Texas' Top Designer Competition in Dallas in the coming months.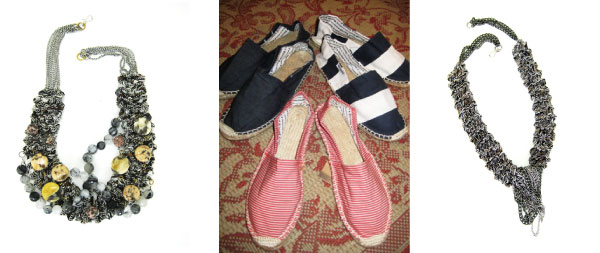 So, if simple, affordable luxury is your thing and who doesn't want a little taste of fashion trends in their life?  Stop by Muse and visit with Lindsay, Valerie and the very helpful team there.  If Online is your shopping venue of choice, visit http://www.musehouston.com.
Happy Shopping!