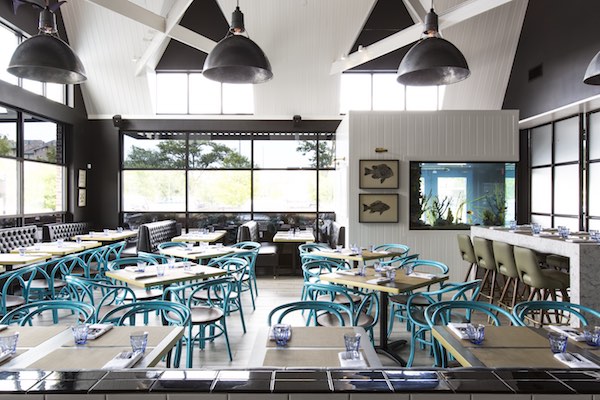 Star Fish Coastal Bar and Kitchen offers fresh seafood, raw bar and wood-fired grill
Lee Ellis of Cherry Pie Hospitality has launched its newest restaurant concept, Star Fish, located at 191 Heights Boulevard. We visited last weekend, when the restaurant was all abuzz, for a very special sampling of some of what are already our favorite dishes.  We liked everything about this newest CPH venture from the delicious food to the happening bar scene to the clean, coastal vibe from the feel of the restaurant's interior. Lee Ellis partnered with Design Hound of Austin, Texas on the interior which features a black and white palate that is touched with gold and turquoise  throughout, and features a 300-gallon freshwater aquarium that greets you when you enter the space.
The restaurant showcases a raw bar with seafood cocktails to seafood towers. House made sauces top off the raw seafood and the appetizers include puffy crispy lobster tacos, mussels, crab cakes and much more. Entrees that got our attention were the Whole Gulf Snapper, Grilled Deviled Lobster and more. Drinks are a plenty as Cherry Pie Hospitality Beverage Director, Laurie Harvey, has once again created some food-friendly and beautifully presented beverages, which our waitress was quick to tell us included the house specialty, the Star Fish Martini……martinis in fact, are signatures of this new dining locale. There is an endless and fun drink selection menu, it was hard to choose!
The following are some of the features from their menu, as shot by Julie Soefer, and as you follow further you will see IPhoto images from our visit where we were quick to pick our favorites for the evening and beyond.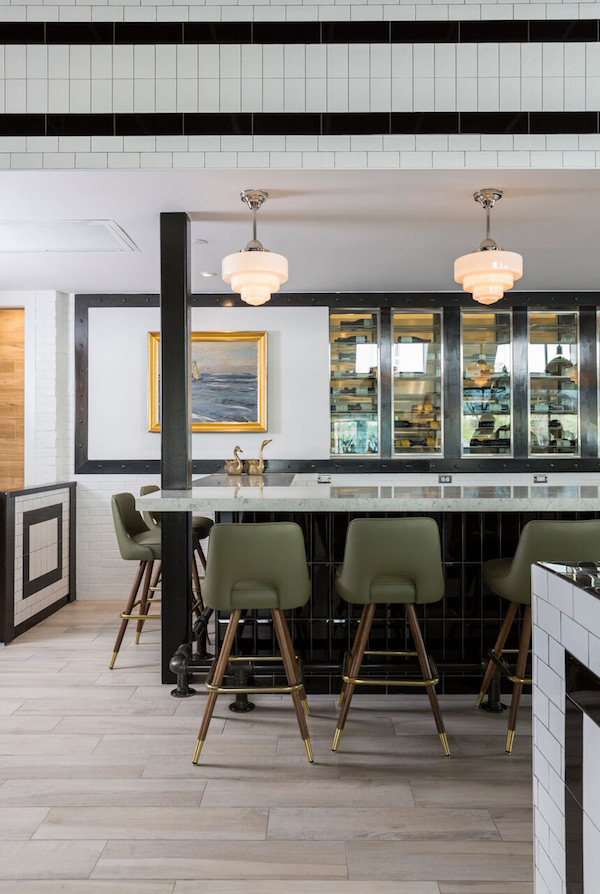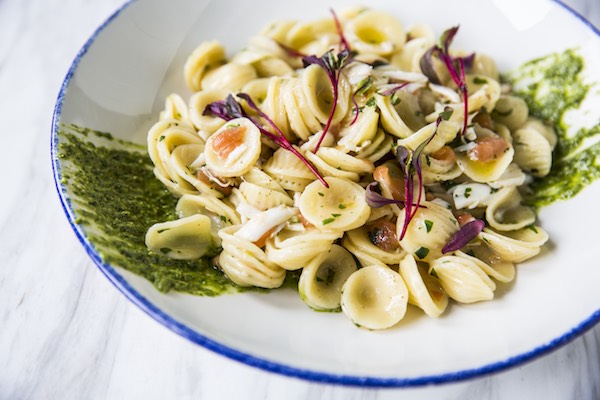 Orecchiette with Lump Crabmeat
Fried Flounder Strips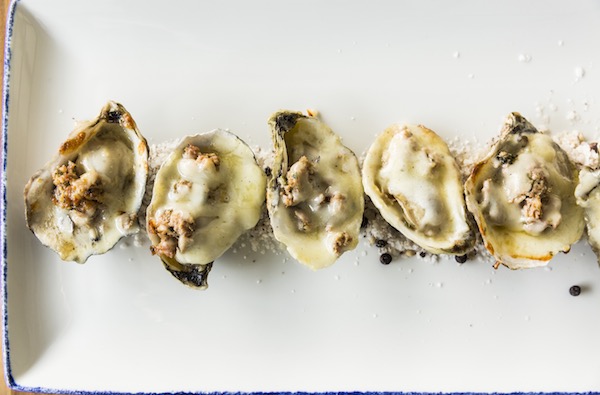 Hot Smoked Gulf Oysters
From our visit, some of our fave dishes taken on my iPhone…..(couldn't resist!)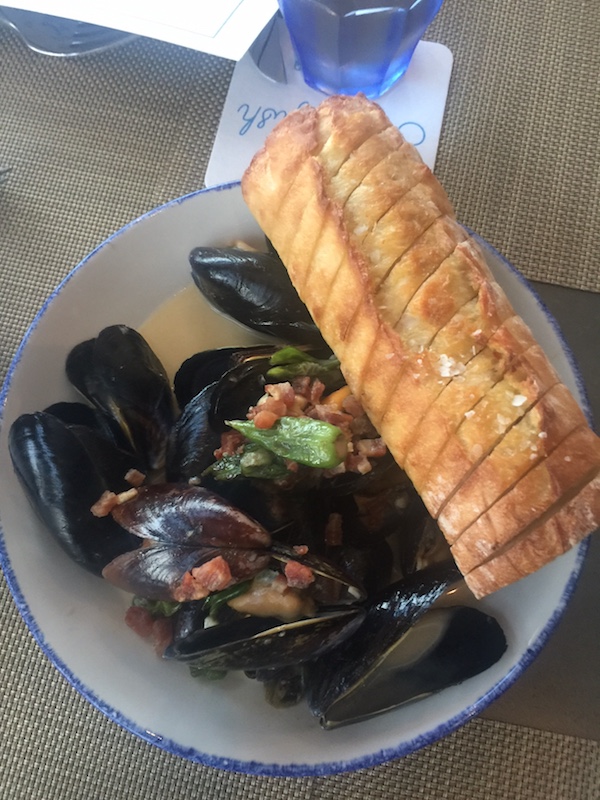 PEI Mussels….pancetta, shishito, cream, crusty bread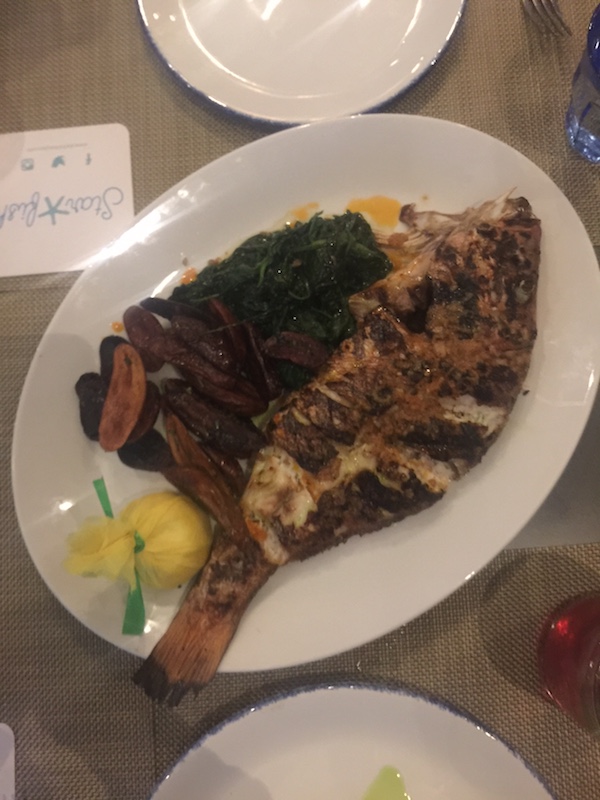 Whole Gulf Red Snapper (grilled here, can also be fried)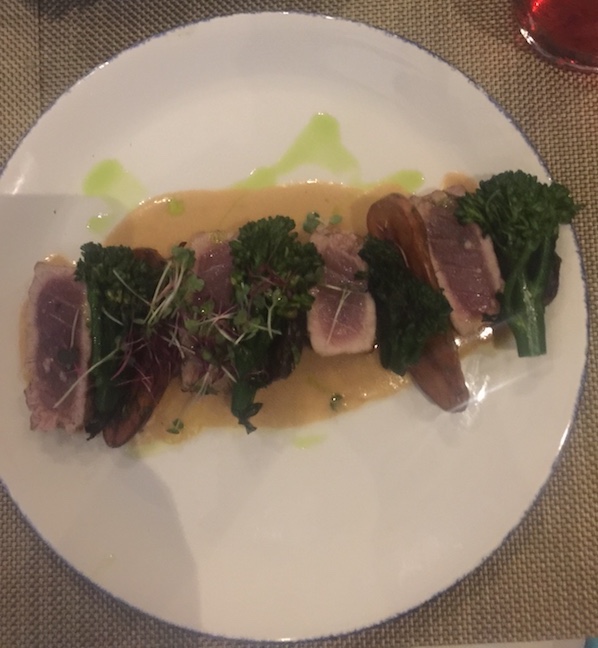 Ahi Tuna Pepper Steak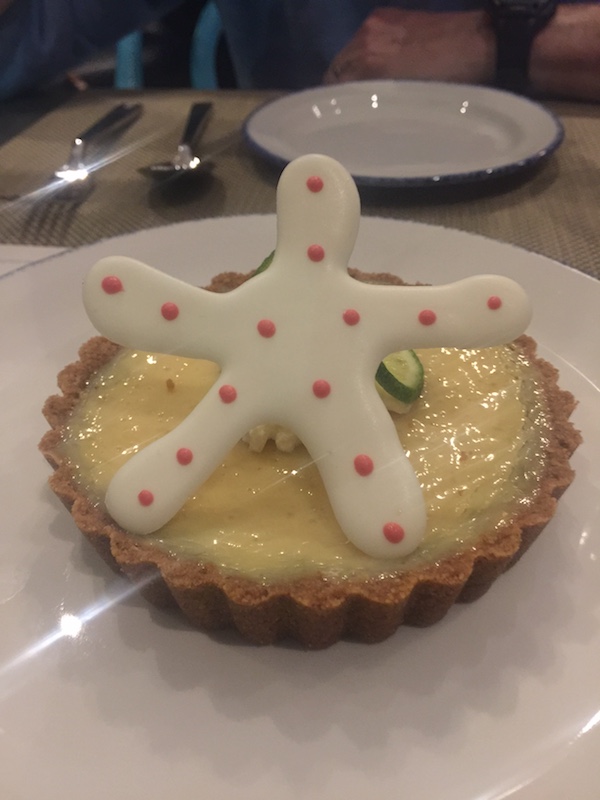 Key Lime Tart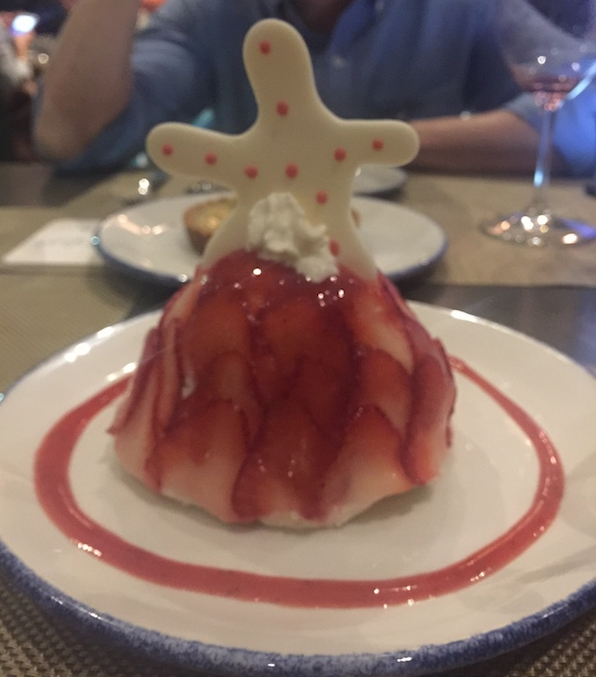 Strawberry Bomb
Professional photos courtesy of Julie Soefer Photography