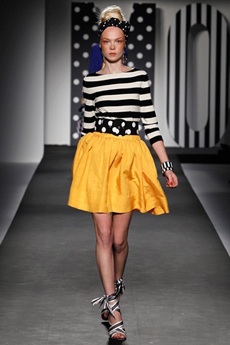 Anyone that knows me knows that I am not a print person, am barely a pattern person and if there is a pattern, on my body, it must be STRIPES!  So, if you enjoy wearing stripes and the pizazz they can bring to an outfit, this is your season to do just that.
Stripes are never really out of style, but are THE most  important pattern of this season, mainly because they are a trend that translates so easily from the runway to the street.  Anyone can wear them, they are ageless and if interpreted properly work for all sizes, fabrications and can cross many category lines.  What this means is that you can dress stripes up or down, depending on the fabrics and/or color choices. You can look just as trend right this season with only touches of stripes in Handbags, Shoes, Hats and elongated Scarves as you can in head-to-toe apparel.  Remember, a little of a bold stripe pattern can go a long way!
Now about STRIPES….there are many choices:
Bold and bright, ala awning stripes can be worn vertical or horizontal. Strongest with white ground as a compliment to white bottoms or in rich, dark hues, ala Prada that work well with black or dark denim.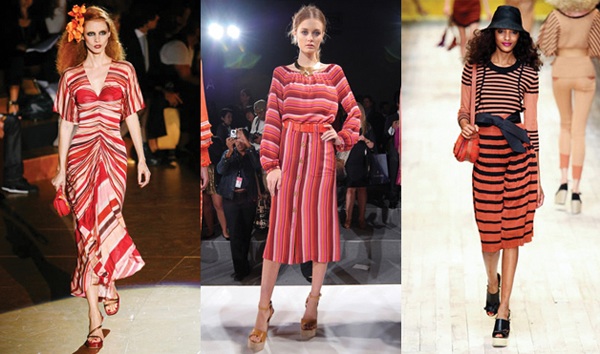 Skinny or pinstripes as they are often called, are usually seen in black and white and remember, can look solid from a distance.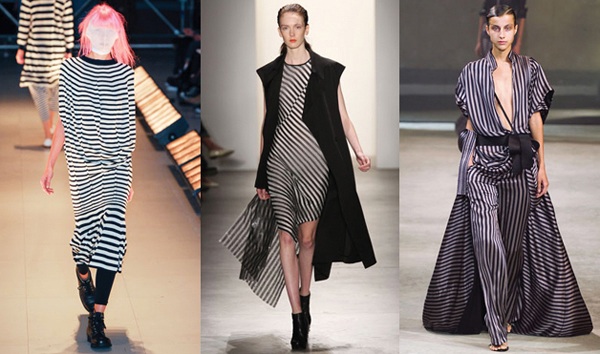 Sportif stripes work well on the most casual, athletically inspired styles and are great in bold colors.
Some styling tips to remember when selecting stripes….(as partially taken from Stylewatch)….
*Vertical stripes draw the eye up and down, making you look longer and leaner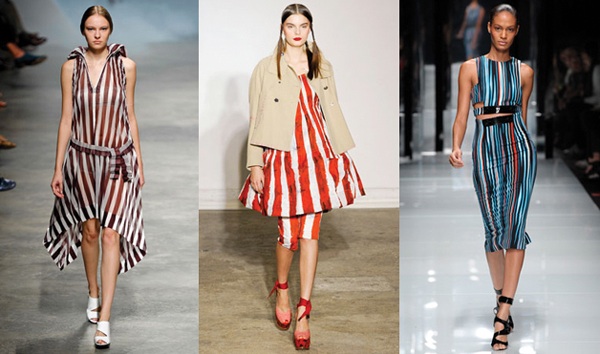 *Horizontal stripes make you look curvier, however are the most popular and widely seen (no pun intended). Should not be avoided but should be carefully placed on your body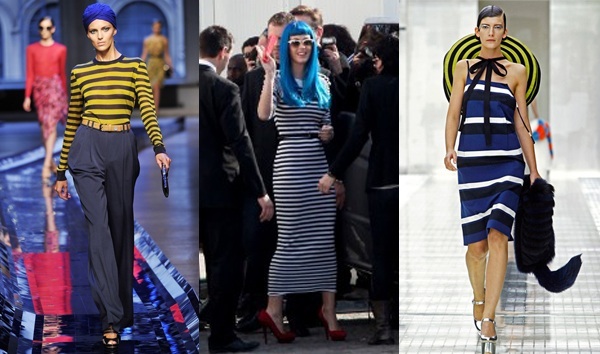 *Subtle pinstripes can look solid from a distance; can be o.k. if that's the look you're going after?
*Newest way to wear Stripes this season is in Handbags, in large totes; Hats that are big and straw; Shoes, in wedges and espadrilles and elongated scarves, the perfect accessory for the longer, maxi skirt or dress.
*Good news…they never go out of style and are universally age appropriate.