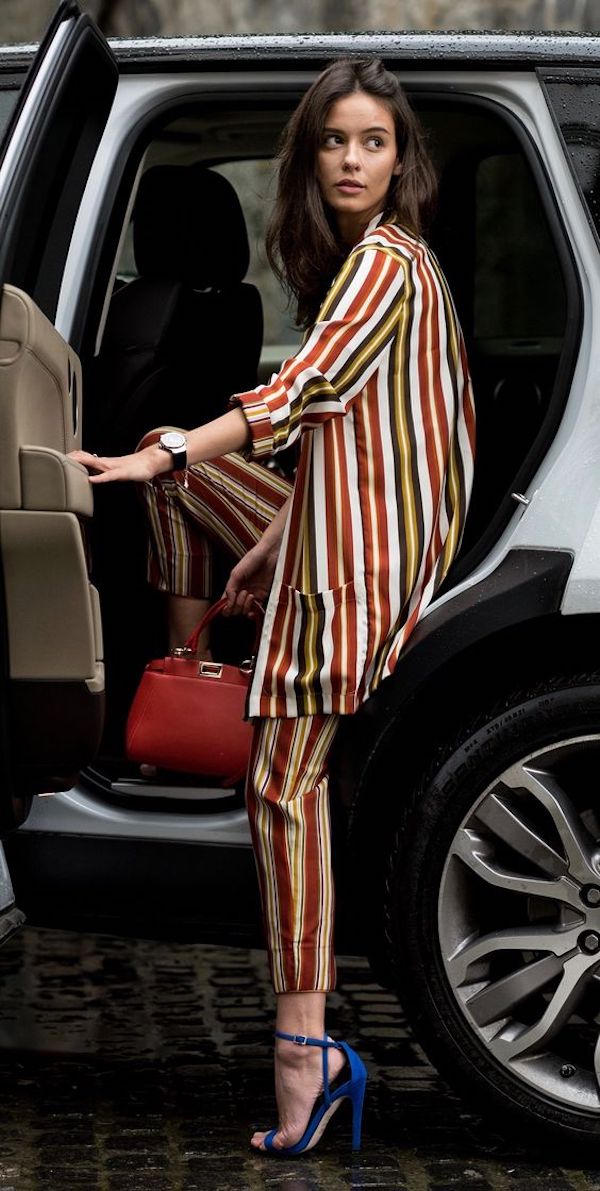 via Marishka Ziurina
We've mentioned stripes many times here on My Red Glasses, but that's because they are classic, versatile, fashionable, and truly never go out of style. Julie here today and I'm here to remind you of a few ways to wear stripes, along with tons of striped inspiration, in all categories, and some of our current favorite striped pieces you can shop right here right now.
For starters, if you're not a big print person, and you prefer to wear solids, that's ok. You can work stripes into your wardrobe in a very subtle way, such as a striped bag or striped shoes or even a simple striped fashion scarf. As well, maybe you'd rather avoid stripes in fashion altogether, in which case, stripes in the home are always a gorgeous option.
Now, if you are into wearing stripes, there are plenty ways to wear them.
1. Stripes on stripes – Don't be afraid of wearing striped pants with a striped top. Try mixing a thicker stripe with a thinner stripe if you do this, as it'll give the look more dimension.
2. Stripes with another print – You can also pair stripes with a contrasting print, such as florals. It's slightly unexpected and looks extremely chic.
3. Stripes with solids – And, of course, there's always the option of wearing a striped top with denim or solid pants or a skirt, or the reverse (striped on bottom, solid on top).
Bottom line, there are tons of ways to wear stripes, so don't be shy when doing so. Thick, thin, neutrals, colorful…all sorts of stripes are fair game.
Striped Inspiration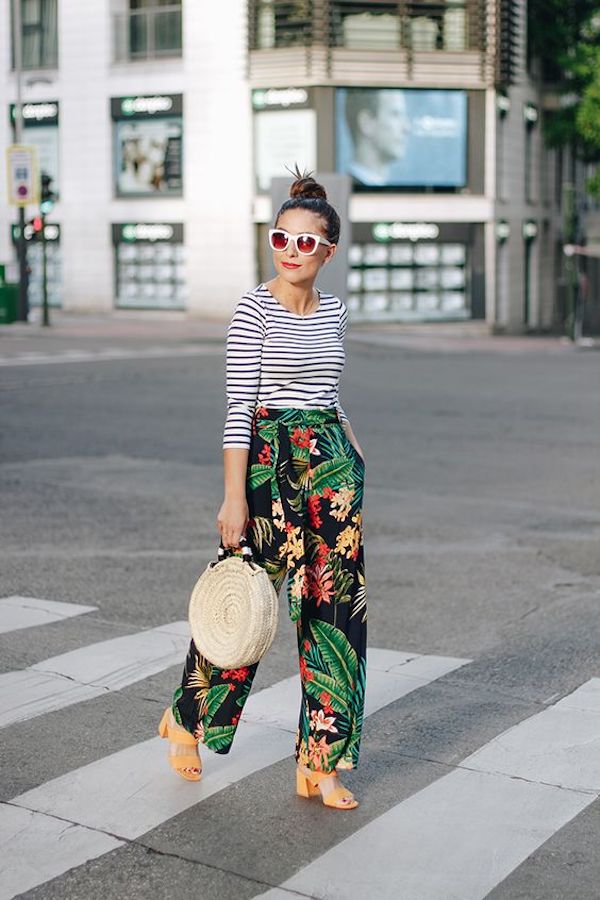 via All That She Wants Blog
via Mark Sikes Blog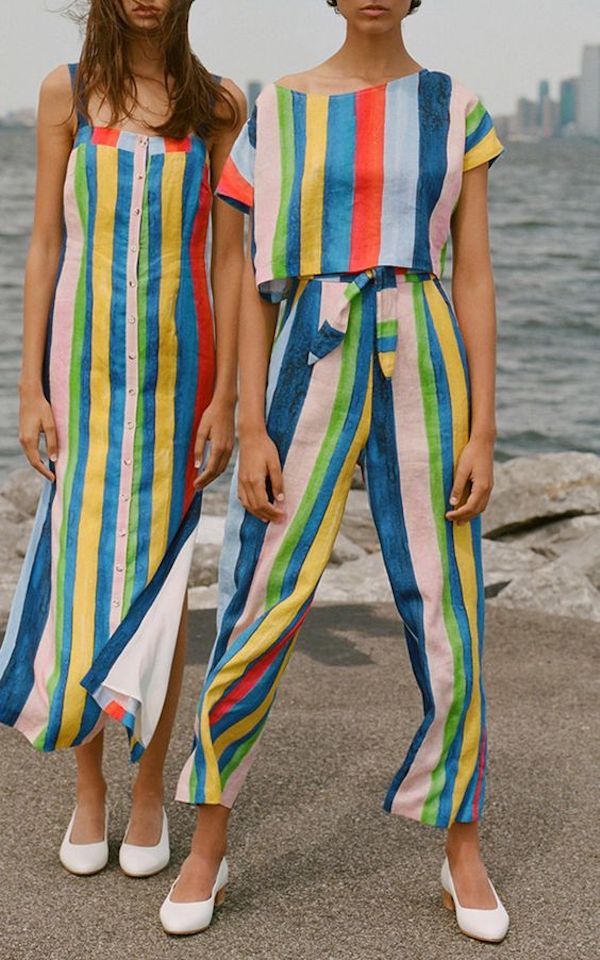 via moda operandi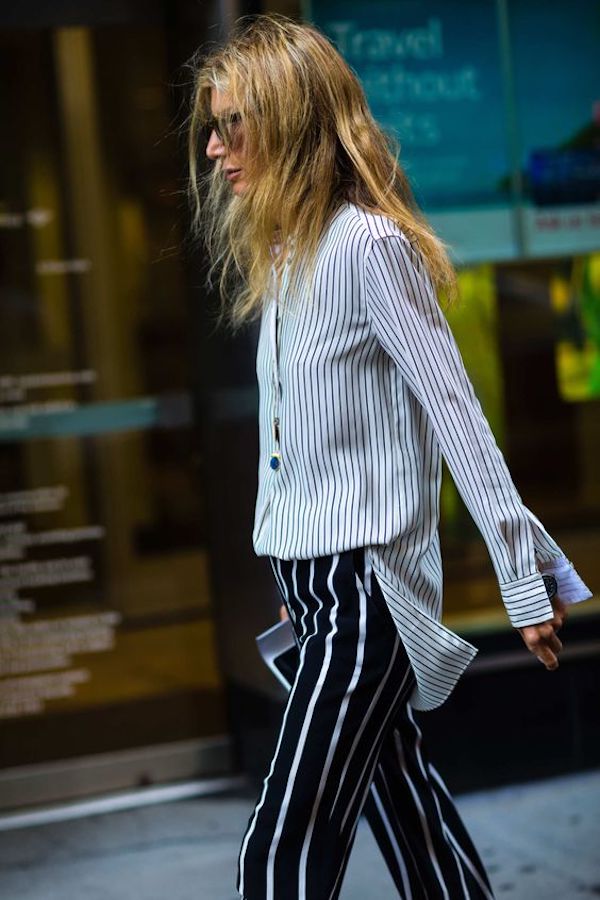 via New York Magazine
via Pinterest (unknown)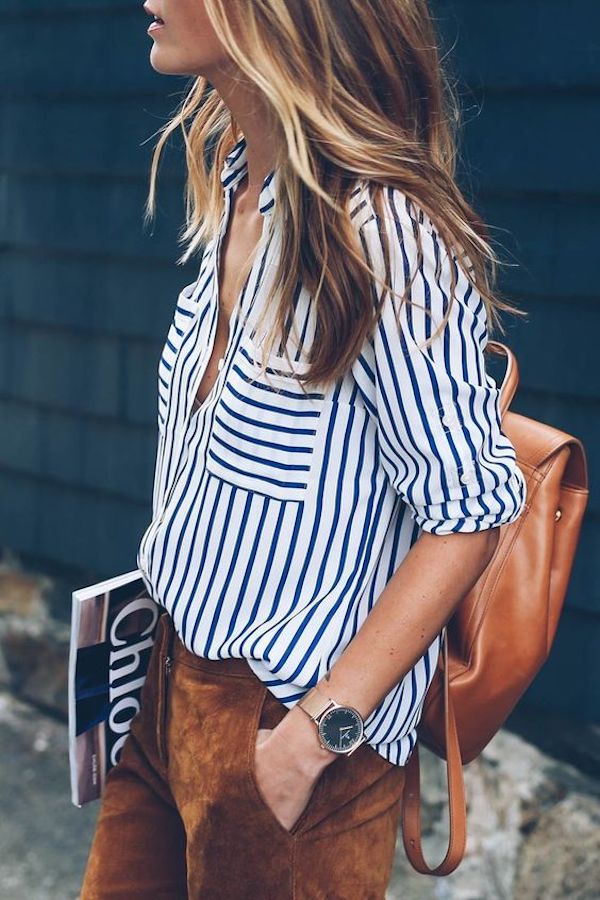 via Stylish Women Outfits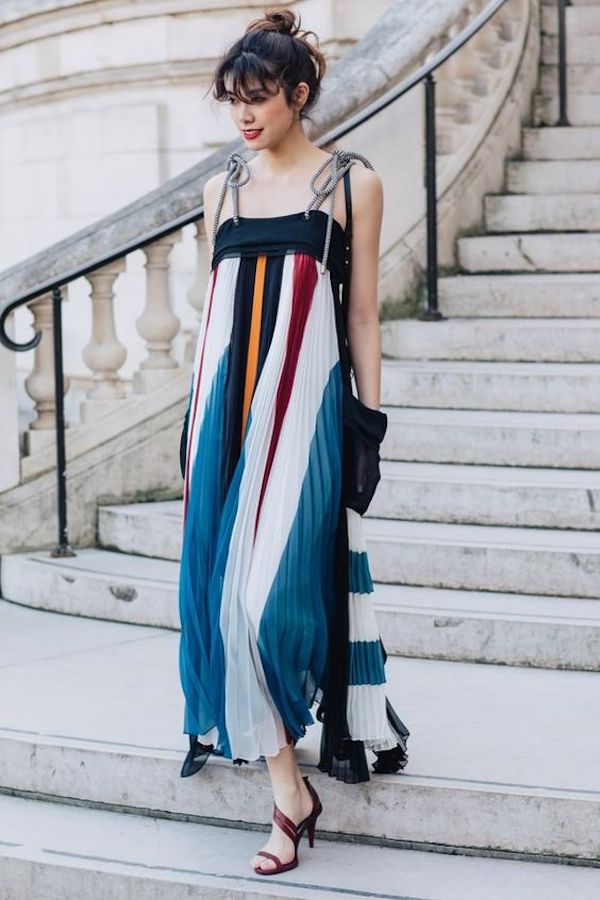 via Vogue France
via Vogue Spain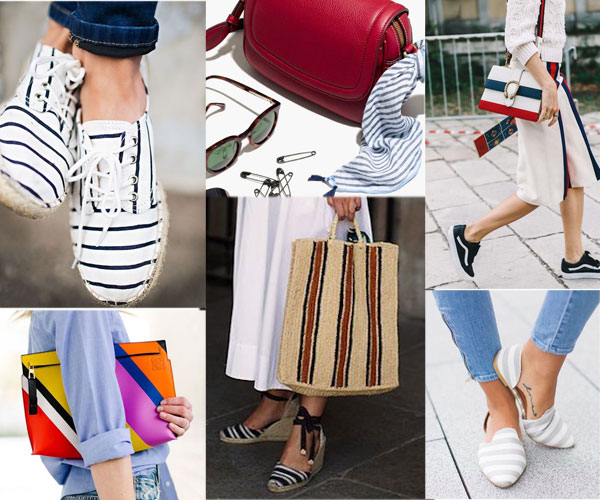 via Stitch Fix, J.Crew, Fashions Girl, Luella June, Bloglovin', Pinterest (unknown)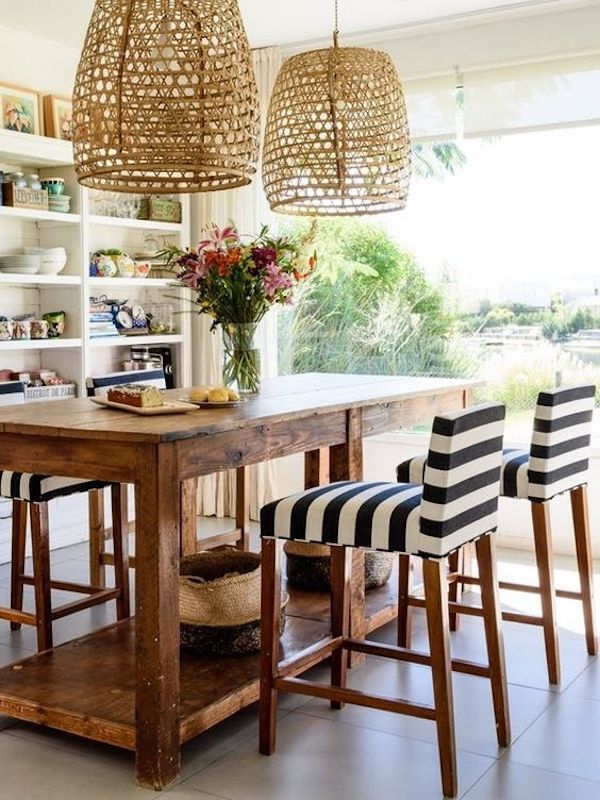 via Apartment Therapy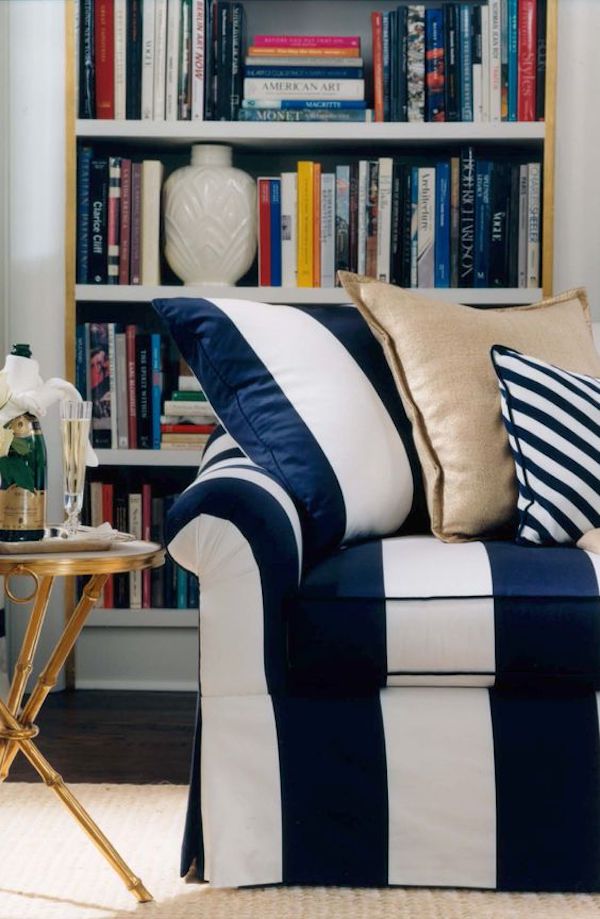 via Ralph Lauren Home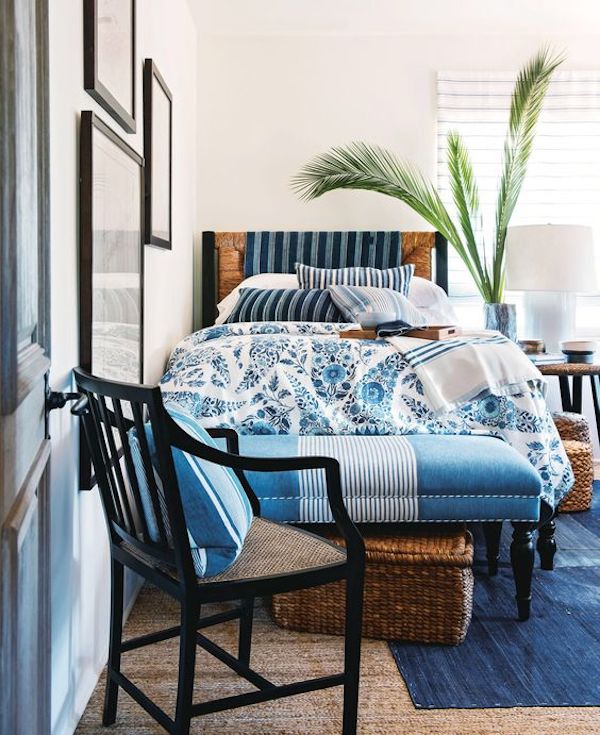 via Mark D Sikes Interiors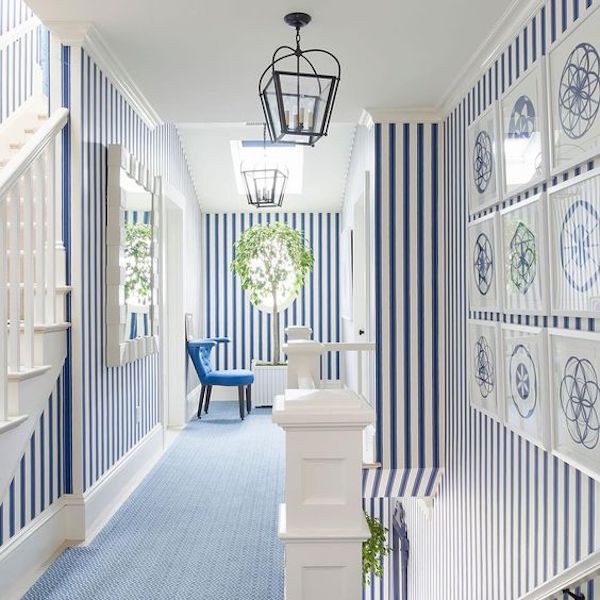 via Mark D Sikes Interiors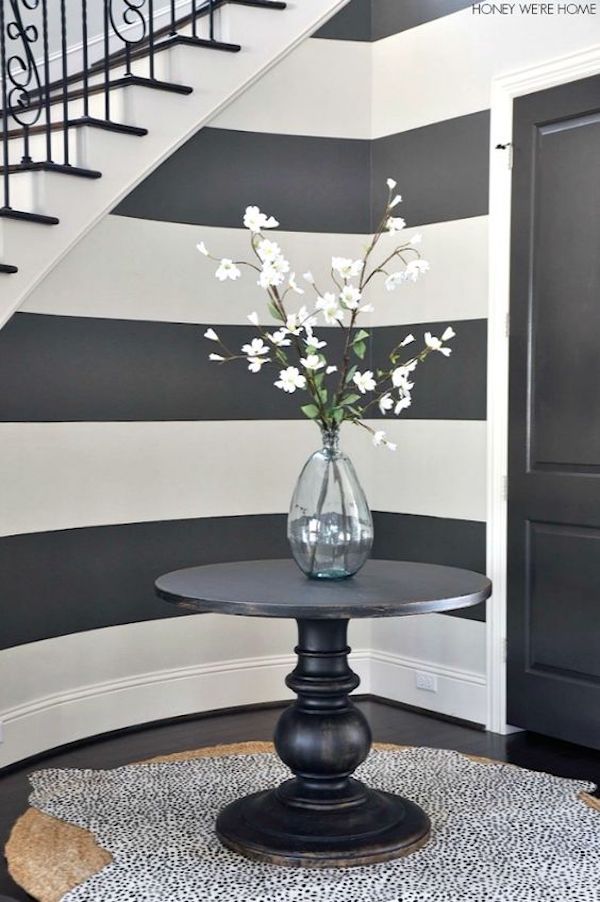 via Honey We're Home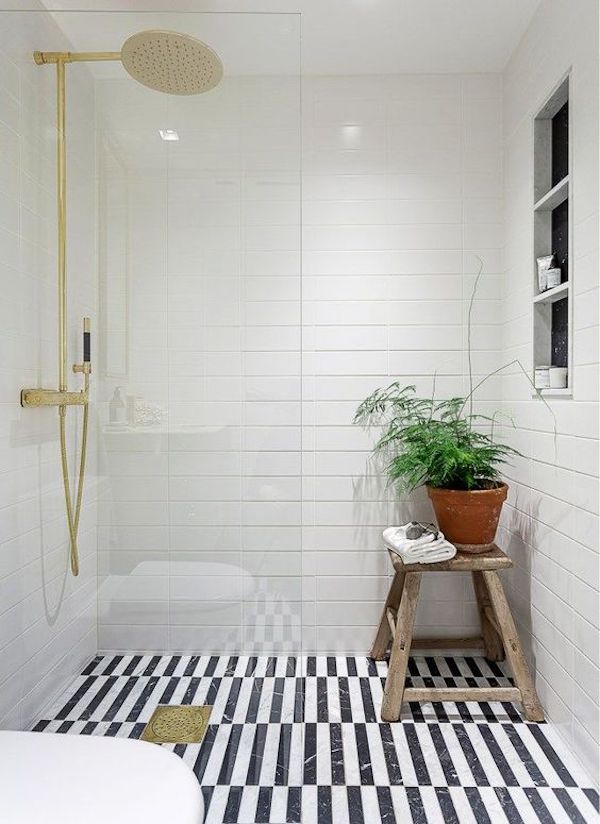 via Planete Deco
Shop our favorite striped pieces below!