By Patricia McGill Boland
By now you've surely put the finishing touches on your summer wardrobe…a fabulous pair of the coolest wedges, new designer sunglasses in that must-have cat-eye shape, plus a BB Cream to keep your skin looking flawless and protected.  You even managed to break down and buy that perfect white-hot swimsuit you were eyeing in last month's issue of Vogue, but count all of these a loss unless you have the finishing touch to go with them – a show-stopping mani/pedi!  Nails are all the rage this season (it's all anyone is talking about!) and unless you're flaunting one of the many new trends in nail art or bold color you are completely missing the boat.
The manicure has definitely had a presence in past seasons but never has it demanded attention like this season.  Your nail beds are your canvas and you, my dear, are Van Gogh!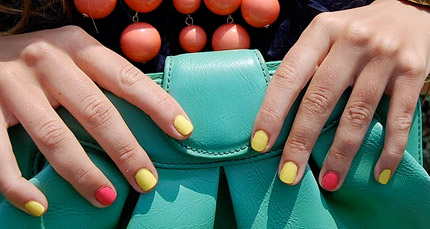 First is my personal favorite, – candy coated nails a la Thakoon for Nars.  Very playful but also super chic, this trend is best achieved with shades of similar depth (think all brights or all pastels).  The idea is to create a rainbow effect by painting each finger a different shade.  Other variations include doing a French manicure where only the tips are different colors, or painting nails all the same color except for your ring finger, which can also draw attention to that new bauble you're dying to show off.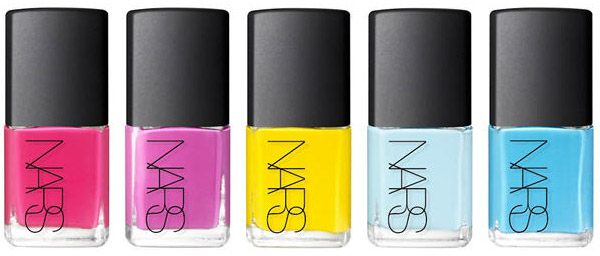 Next on the extremely creative list is the caviar manicure.  This is the newest, most artistic nail trend this season and is also a two-part process.  Not for everyone, developed by Ciate, this approach packages two products together – one polish and one bottle of teeny, tiny microbeads that look like sprinkles on a cupcake.  After applying the polish but while it is still wet, gently shake the microbeads on top for a stunning 3D effect.  Super flirtatious and so fun for a special occasion!  (I even heard that Kelly Ripa took her daughter Lola to get this manicure for her birthday last weekend!)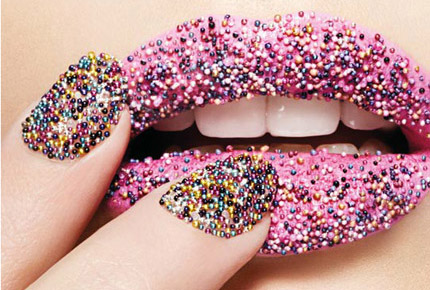 Lastly,  we have metallics.  Shades of gold, bronze, champagne & silver are always a staple for the summer months, but this year Nails Inc. ups the wow factor with edgy designs created by a magnet built into the applicator.  Simply paint, then line-up the magnet parallel with your nail bed and watch as cool waves appear before your very eyes.  The look is subtle but definitely noticeable – and gossip worthy!
Whatever your style, which for many is just to pick your favorite bold color and go with it and remember, complement but don't match your mani to your pedi.   You'll definitely turn heads when you try any of these new fashion-forward manicures.  For more ideas and to see my favorite looks and shades, check out my Pinterest board.
Available in store or online at the following retailers: