As someone who has lived in Houston most of my life, it is not safe to say that I'm very experienced in the Rodeo circles, so because of that, I decided that this was the year I would step it up and get better acquainted with Rodeo-Houston!  Where have I been, you ask??? Well, with the help of some friends, I started off very BIG and experienced my first ever RODEO UNCORKED! Wine Committee Roundup and Best Bites Competition on Sunday night at Reliant Center.  I had no idea what to expect and was in for quite a treat, not to mention a little overwhelmed, along with over 4,000 of my Houston friends.

This crowd sampled over 300 winning wines from the Wine Competition in addition to quite an assortment of savory bites from over 70 local restaurants.  Alan and I  were told by our friend, Carol Sawyer, who has been actively involved with her hubby Tom in this wine committee for over 25 years, to "come hungry and thirsty".  We did that and filled up more than we needed to with all of the great tastings of the best in food and wines.  Such a fun time we had!
Here are some of the winners…..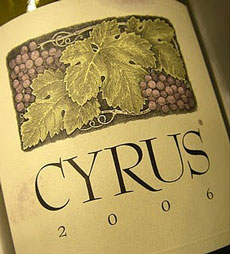 In Wine, there was the Grand Champion Best of Show – Alexander Valley Vineyards and their Cyrus wine, which was the first we tasted…we started with the very best, of course!  There were 11 other winning wines such as Top Texas, Tops White, Top Red and so on.
I loved the wine tasting but, for me, the fun was tasting and tasting again, many great foods from restaurants I had heard of and not tried and then being able to cast my vote for those that I felt to be my favorites.  (Killeen's in Pearland did not win, but I thought it was sensational…will visit there!)
The Best Bites Competition Winners were…..
Popular Choice Awards to Royers Round Top Café and Del Frisco's Double Eagle Steakhouse
Trailblazing Appetizer Entrée Awards to Flemings, Molina's and Hasta la Pasta Italian Grill (did I really say that?!)
Two-Stepping Bread/Cheese/Dessert Awards to Pip's Just Great Coffee and Veldhuizen Cheese.
So, my journey has begun as I stepped-out to my first big Rodeo function of the year and there are plenty more to come very soon as that time of year that is to Texas and even more so Houston,  is upon us!  Next is the Rodeo Uncorked! Champion Wine Auction and Dinner on March 5.  Stay tuned to Chic Happenings for all the Rodeo goings-on.  It will be fun to watch!