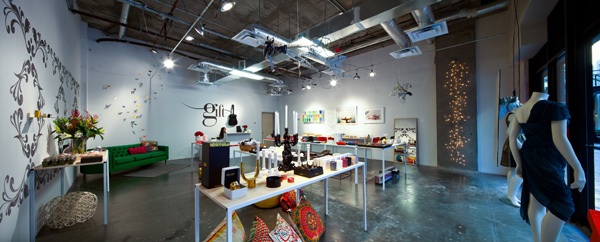 Pop-up shops are doing just that, popping up all over these days and the Holiday Season is a key time for that!  For those of you that are not familiar with this concept, a pop-up is a temporary retail space that is set up for a limited number of days.  Gift. a pop-up shop that has taken this concept to a highest level of taste and style, has been temporarily set up at 2800 Kirby Dr., inside West Ave. in the heart of Houston's Upper Kirby District, open until December 31.  Focusing on well-designed, luxury goods, Gift. carries unique finds that will make for the perfect spot for the last minute shopper this week, who is looking for that special gift that doesn't look like she bought it at the last minute. Gift.'s offering is just that!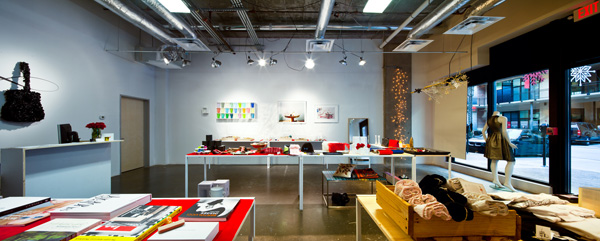 Gift. gives shoppers a place to find something amazing for everyone on their list, focusing on design objects, accessories, table top ware, books, jewelry, and stocking stuffers next to world-class art with a fun, sophisticated touch.

Some of the special items you will only find at Gift:
Thierry Lasry Sunglasses: hand-made in Paris and notably chic; from $375
Alexa Rodulfo Candles: make-up artist to such notable figures from Carolina Herrera to Ivanka Trump, Alexa recently launched her first candle collection, $36
K. Chocolatiers' Luxury Chocolates: Mrs. Jaqueline Kennedy Onassis' personal chocolatier in the 60s and 70s, Ms. Krohn now sells her delicious chocolates only from her outposts on Madison Ave., Malibu, and in Beverly Hills.  The tequila-filled chocolates are one-of-a-kind; $65
Pamela Love Jewelry: Vogue and CFDA favorite, Pamela Love's jewelry mixes edge and style; from $50-$1100
Carmina Campus Clutches: Ilaria Venturini Fendi's brainchild, these eco-friendly clutches are made from left over Fendi leathers and not easy to get your hands on; $535
SUPER Sunglasses: hand-made in Italy, affordable at $150-$250
Seletti home products
Kyotofu-NYC Japanese desserts: NY Mag's Best Cupcake, these Japanese holiday treats are heavenly; from $25
Gift. Curated Shopping by PEEL.
2800 Kirby Dr., Suite B122
Houston, TX  77098
713.874.0025
12 – 6:30 PM Monday-Wednesday
12 – 9 PM Thursday, Friday – Saturday till 6:00 p.m.