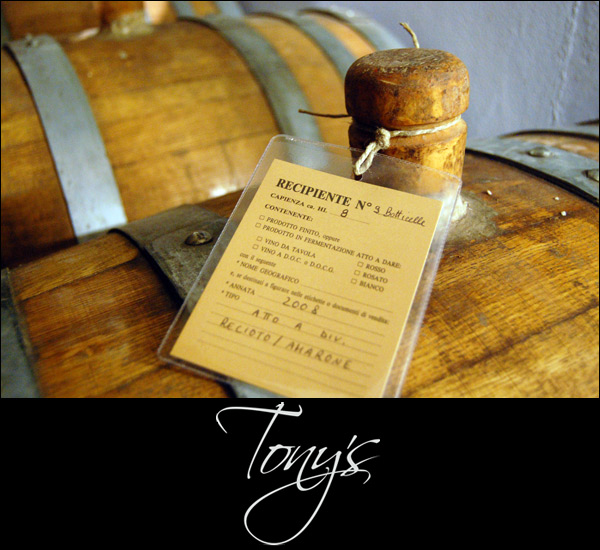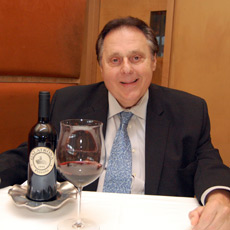 If you are a collector of fine, rare wines or a student of wine, whose mission it is to learn from the experts about the richness and quality of special wines, you are in for a treat, like no other, by attending this unique wine and dining event at Tony's, hosted by Tony Vallone with co-presenter, Jeremy Parzen, a wine writer and Italian food and wine historian. It's all happening at Tony's on Thursday evening, July 19th.
The presentation by these gentlemen promises to be both interesting and highly informative.  However, the "stars" of the evening are a selection of Italian Wines from deep within Tony's own wine cellar to be shared for this evening alone. These wines are from three iconic masters from the key wine producing regions of Italy….Piedmont, Veneto and Tuscany.
From Piedmont:  Wine of Bartolo Mascarello…
Bartolo Mascarello has been called the "last Mohican" of traditional Barolo. Many years ago, Tony Vallone recognized the superb quality of these classic, opulent wines and began collecting them for his cellar and will be sharing these now mature treasures with his guests on July 19th. For more info on Mascarello, click on http://tonyshouston.com/2012/06/12/icons-of-italian-wine-july-19/.
From Veneto:  Wine of Giuseppe Quintarelli…..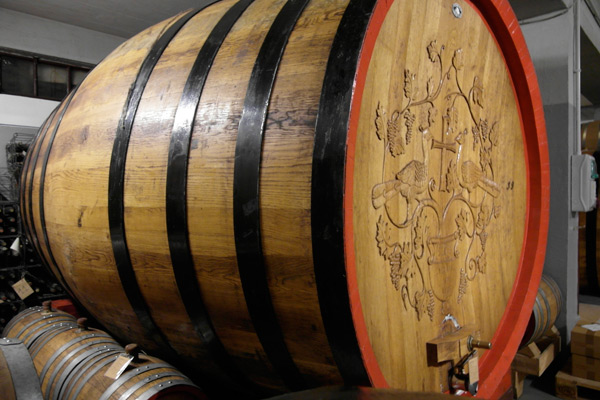 For the Icons of Italian Wine dinner on July 19th, Tony will be opening one of the great treasures of his cellar:  the 1990 Recioto della Valpolicella Riserva by Giuseppe Quintarelli. "They called Quintarelli the King of the Veneto" quotes Tony. To learn more on this region/producer visit, http://tonyshouston.com/2012/06/19/1990-quintarelli-recioto-july-19-at-tonys/.
From Tuscany:  Wine of Giacomo Tachis…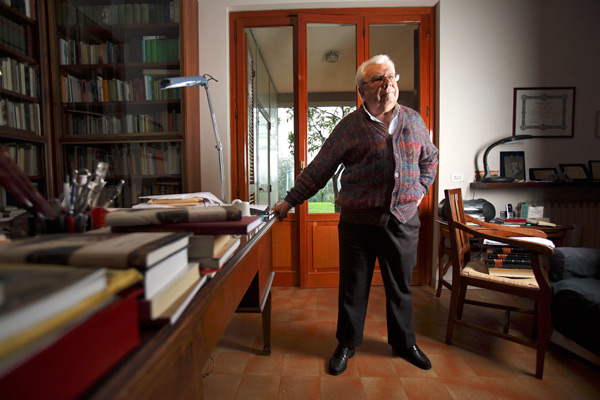 Giacomo Tachis, known as the "Father of Italian Wine Making" is credited with reviving his country's wines. They will be presenting this evening, his Tignanello, which Tony refers to as the "true original Super Tuscan."  Tignanello, made from one of the greatest vineyards in Chianti Classico, was the first wine to blend Tuscany's indigenous Sangiovese grapes (the quintessential Italian grape) with Cabernet Sauvignon and Cabernet Franc.  For more details, click on http://tonyshouston.com/2012/06/27/85-tignanello-the-true-original-super-tuscan-july-19-at-tonys/.
For an enchanting evening of fine dining and a tasting of iconic wines,  that will take you on an in-depth journey through the great wine regions of Italy, do not miss this evening at Tony's, hosted by Tony Vallone and with a presentation by Italian wine expert & author Jeremy Parzen, Ph.D.
7:00 p.m.
Thursday, July 19, 2012

$250 per person (plus tax & gratuity)
only 40 seats available
please call 713-622-6778 to reserve
(act quickly as this will be a sell-out!)
TONY'S
3755 Richmond Ave.
Houston, TX  77046
713-622-6778