In case you missed it last month…….the two Lombardi restaurants in River Oaks District, Taverna and Toulouse, have joined forces to highlight a true taste of each of their native countries for us to savor and enjoy.  So one week out of every month (the third week) these two restaurants choose a region of their native lands and feature a delightful 3-course menu, accompanied by appropriate wine pairings that make for a tasty evening of delicate dishes that you might not otherwise have tried.  I experienced the Toulouse menu in January, its launch month, and the focus was on the truffle region of France and each of the three dishes were a truffle-filled delight.
This is the second month of Taverna's and Toulouse's creative week-long specials which can be ordered a la carte,  or on a tasting menu with an optional pairing, that honor their native popular European regions and festivals.
Toulouse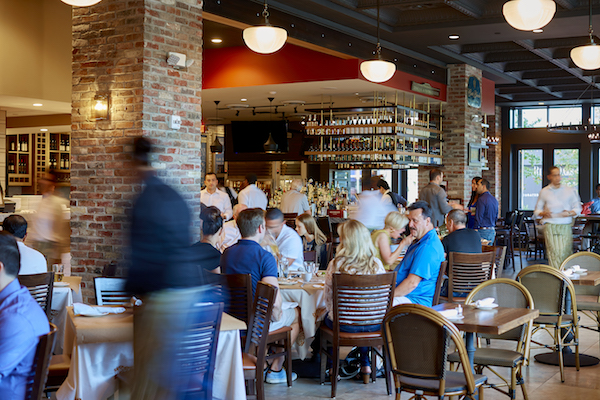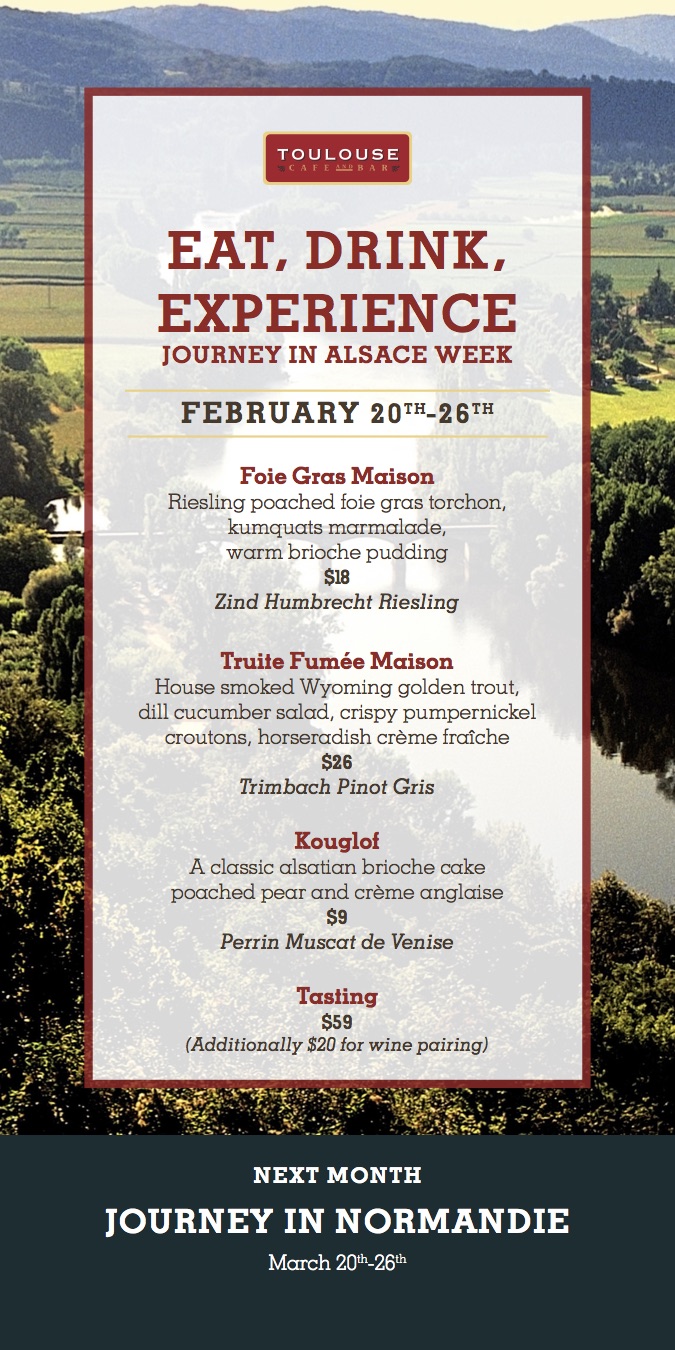 Toulouse offers a special menu that whisks guests through Alsace, the Germanic region of France, from February 20-26. Specials include a Riesling poached foie gras torchon with kumquats marmalade and a warm brioche pudding, a house smoked Wyoming golden trout served with dill cucumber salad, crispy pumpernickel croutons and horseradish crème fraîche, and a classic alsatian brioche cake poached pear and crème anglaise. The three course menu is $59 with an additional $20 for the wine pairing.
Taverna
Taverna delivers authentic Italian dishes paying homage to Sagra Del Carnevale, an annual festival in Italy that is the last celebration before lent begins, from February 20-26. Dishes include a spinach gnocchi with porcini cream sauce, topped with Fontina cheese, a pork tenderloin tagliata, vegetables caponata and Vincotto, and a Zeppole stuffed with pastry cream, with chocolate and raspberry sauces.The three course menu is $45 with an additional $18 for the wine pairing.