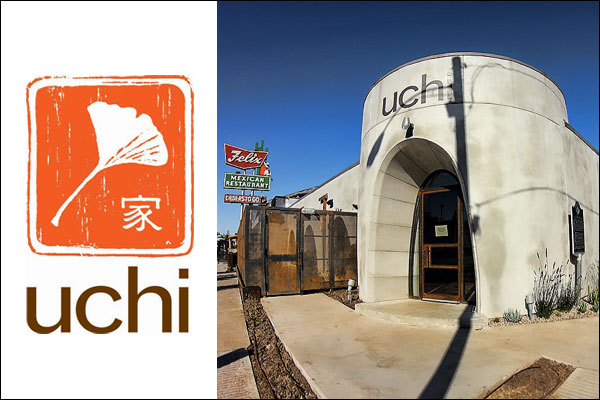 Well, all the hype has become reality, we've got it…Uchi, the critically acclaimed Austin restaurant has opened its doors here in Houston on Westheimer and Montrose, in none other than the original iconic Felix Restaurant where many of us Houston natives grew up feasting on Mexican food. With the tastiness of James Beard Foundation winner of Best Chef/Southwest, Tyson Cole's Japanese cuisine taking over the place, all the local foodies have a new fave restaurant to frequent that offers lots of fresh, unique treats for the pallet.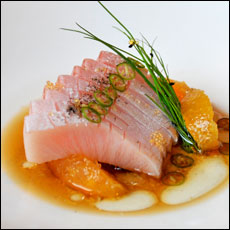 Uchi brings its landmark quality and service here in a restaurant that has been described by the owner as a perfect blend of its two Austin predecessors, original Uchi and his second eatery, Uchiko.  He has included hot and cool tastings such as malimoto, yahimono, tempura and his array of specialty sushi and sashimi dishes. I'm a sushi roll gal and some of the unusual yummy combos are a must-try, such as the ham and eggs and the "Asian nachos"?!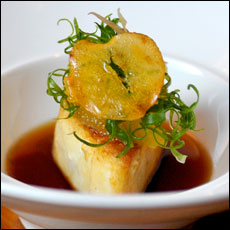 Tyson carefully selected from his Austin group to ensure his much-anticipated food quality, Kaz Edwards from the original Uchi as Chef de Cuisine and Monica Glenn, longtime protégé of Phillip Speer as pastry chef making for desserts that are a  perfect top off to each  flavorful meal.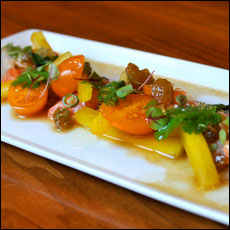 As soon as you enter this historic building that has been transformed with an open kitchen, sushi bar and a red floral-patterned wallpaper that was taken from the original Uchi in Austin, you know that the hype is real and should be a must on your new restaurants-to-try-list.  Warning, call for reservations, it's booking up fast!