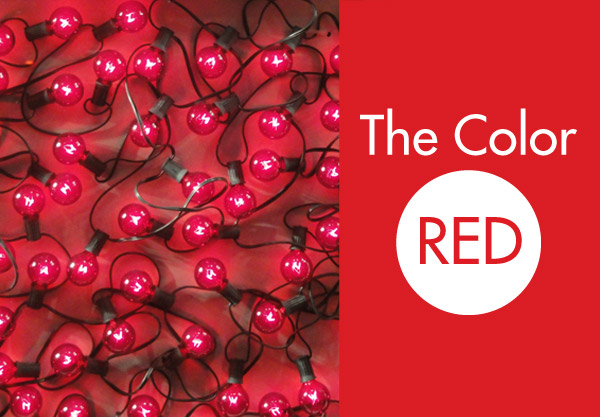 So, RED is a color that has become quite a signature of mine that has stemmed from the spectacles that I have worn for so many years. However, what is so exciting to me, particularly this time of year, is to see how much this color means to others.  As I sit here in NYC and walk the streets and see windows and buildings totally splashed with RED, or go to the Carlyle at night and see the number of women who are either wearing RED or using it in some way to pop their outfits and their spirits, I share in the feeling of joy that the color RED brings to people.
It's a color that looks good on everyone, not restricted to skin tone or hair color. It works with any color if you want to use it either as a stand-alone/head to toe, a complement to a neutral, particularly black, or pop another bold color through color blocking.
For me, wearing RED is threefold…it can make me feel festive and spirited during the holiday season, sensual for evening and powerful when wearing it to make a statement for Heart, my #1 cause, and its Red Dress movement.
I've pulled a sampling of the many ways you, too, can step up and stand out in this magnificent color. Warning: it's not a color for the shy and withdrawn, it's a power color demanding to be noticed.  I know that you are wearing it more out there, I see it, but if you haven't partaken from the forbidden fruit (that just happened to be a red apple!), then now, at this festive season, is your time.  Enjoy and Happy Holidays in style!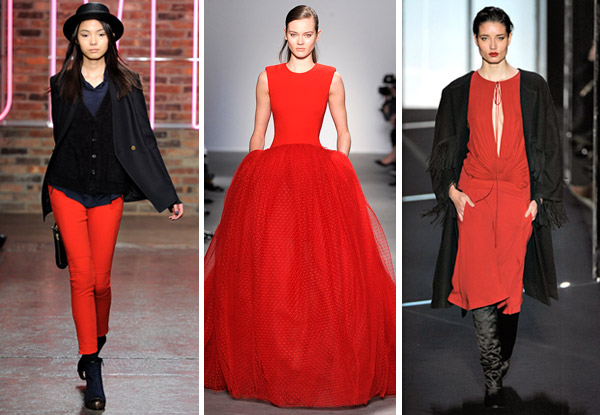 Apparel trends interpreted in red……colored bottoms from DKNY.  Entrance maker evening gown from Giambattista Valli and the Little Red Dress from Diane von Furstenberg.

Accessories pop any neutral color…knuckle clutch from Alexander McQueen, YSL classic suede pump, Carlos Falchi skin tote.

It's the small things that make a difference…a wallet, a camera and a watch, one of accessories newest re-entry to hipness again…are we back to telling time on our wrists or just like the pop of color?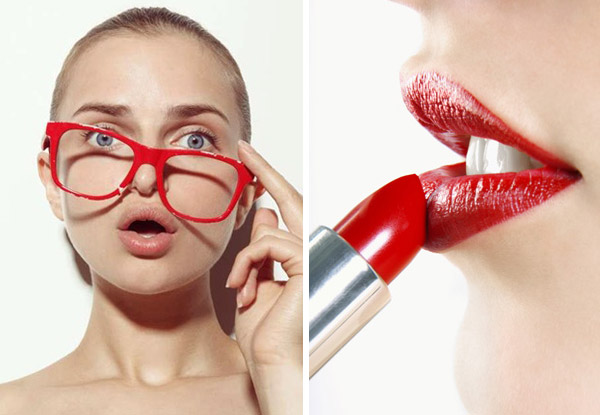 This is how it all started for me….with fun red glasses and  the perfect red lipstick!