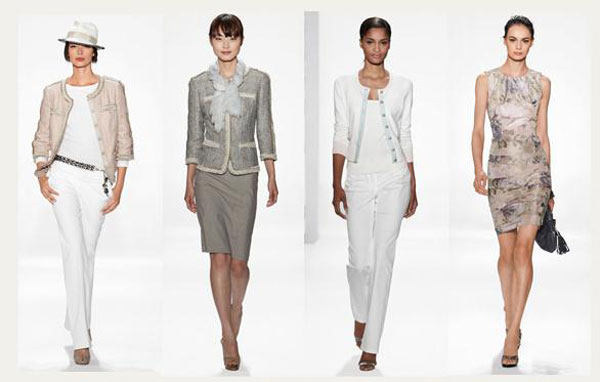 Spring is around the corner and Becky Crane of The Worth Collection, has the new Spring 2011 styles ready to show you.
The spring collection features bold colors in color families of green and purple, and honeysuckle. If you are more of a basic, non-color person, have no fear- there is plenty of black and loads of white! We're wild about head to toe white for spring, and bright colors of spring abound in this collection too! If neutrals and soft florals are your thing, at Worth they continue to rule in the softer side of dressing with romantic details like lace and ruffles.
Newest Ikat prints are hard to beat when mixed with updated denim basics. Chanel-inspired tweeds, a crinkle metal Cloque coat, and a fiscally fabulous zip-off trench are definite must-haves! Long silhouettes look chic for spring along with flirty, feminine, layers.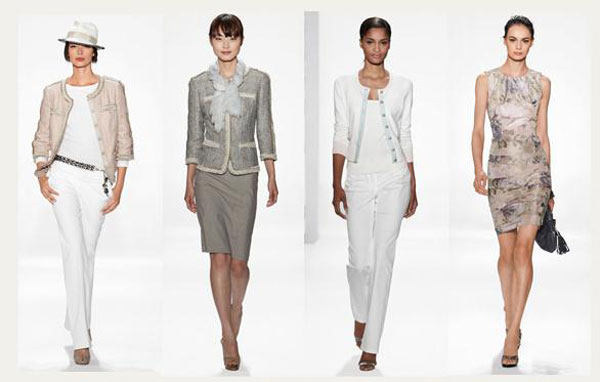 Not familiar with Worth? It is a by appointment only, custom designed, ready-to-wear clothing collection. This New York based collection is known for its classic styles, luxurious fabrics and superb attention to detail. Available in sizes 00- 20.
You're in for a treat with this collection, so get in the mood for spring!
To book your appointment, contact Becky Crane at 281-352-6765. The Worth Galleria showroom is located at 4605 Post Oak Place, Suite 215, Houston TX 77027. www.worthny.com.