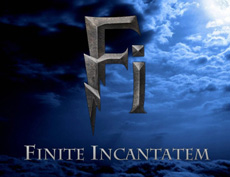 If you are a Potter fan…and I have a big one in my house…then your excitement must be peaking!  Whip out your wands and get your wizardly robes ready because the moment that so many of you have been eagerly awaiting is almost here…the final installment of the Harry Potter movie series is fast approaching!  And no one is ready for it like Houston's, Memorial area, CITYCENTRE.   On the evening of July 14th, leading up to the midnight premiere of Harry Potter and the Deathly Hallows Part 2, CITYCENTRE will be hosting the magical extravaganza that's free to the public, Finite Incantatem.
CITYCENTRE's central plaza will become the legendary Diagon Ally, and many of CITYCENTRE's tenants and other merchants will offer exciting magical products and activities. Wizardly wands, candles, clothing, chalices, and jewelry will be available for purchase while local bands perform "wizard rock."
Don't forget your Harry Potter attire, because at 9pm the event will be under review by the Guinness Book of World Records to see if this group will qualify in their judging of the largest group of people dressed as Harry Potter at one time.
Important Note:  You must check the links below to follow their exact directions for dress-up to ensure that your HP-look qualifies and is counted.
To learn more about Finite Incantatem at CITYCENTRE, or about the costume requirements for the world record attempt, visit www.finiteincantatem.com or www.facebook.com/finic2011.