Every two years, The Museum of Fine Arts Houston galleries are filled with exotic, fabulous florals during Florescence, one of the nation's largest flower shows. It is also one of the largest competitive flower shows sanctioned by the Garden Club of America. On April 19th and 20th this event will be happening at the Caroline Weiss Law Building of the MFAH.
The show is co-produced by the MFAH, the Garden Club of Houston and the River Oaks Garden Club. This year's event's co-chairs are Cathy Frank and Marianna Brewster with Barbara Bush serving as the honorary chair.
The exhibit will include floral & horticultural specimens exhibited by the Garden Club of America members from all over the country. Many of these arrangements will be interpretations of masterpieces from the Museum of Fine Arts Houston's permanent collection. There will be a conservation exhibit jointly produced with the Katy Prairie Conservancy, which highlights our diverse coastal prairie. Some of the competitive events taking place include photography, botanical jewelry and needle arts. Other non-judged exhibits will include floral arrangements from The Asia Society, Federated Garden Clubs, Texas State Florists' Association and Lamar High School Floral Design Students.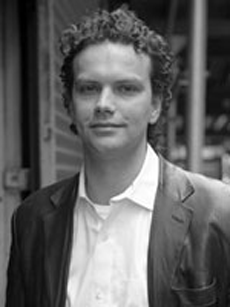 In addition to the exhibit, there are some special events that take place on both days. On April 19th at 2:30pm Remco Van Vliet, the event designer at the Metropolitan Museum of Art in New York, will be giving a floral demonstration. Vliet is in charge of the Great Hall's lavish weekly arrangements and all in-house museum events. In addition to doing that, he has an event design company with his brother, Cas Trap, called Van Vliet & Trap. Tickets to the demo are $50 a piece. On the 20th the Florescence lecture and luncheon features acclaimed architect and designer Bobby McAlpine, author of The Home Within Us. The lecture/luncheon begins at 10:30am and costs $125 a piece.
During the show the museum will have special hours, open from 10:00am to 6:00pm both days. The event is open to the public with regular museum admission. Admission to general exhibition is $7. MFAH members receive free admission. To purchase tickets to the floral demo & tea, the opening reception or lecture and luncheon contact Ashley Sneed at (713) 639-7523, asneed@mfah.org. For more information on the show, feel free to go to www.mfah.org/florescence or www.flohouston.org.