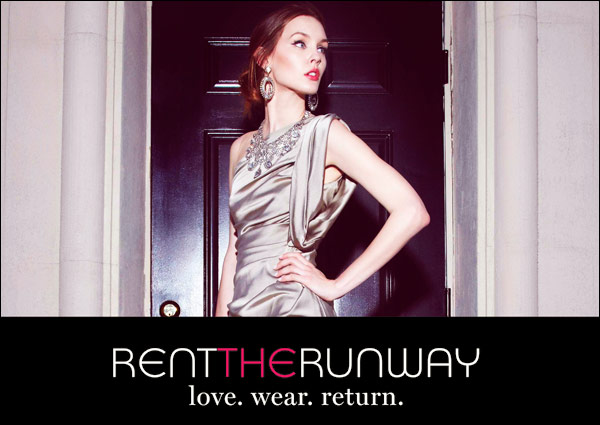 Houston was treated last week with a visit by two well-dressed, darling ladies here in town from NYC to taunt their newest chic concept to hit the streets, Rent The Runway, that ensures that gals can be "best dressed" for a fun party night in great haute style without breaking the bank!  The two PR gals, AJ Nichols and Ashley Savage were spreading the good cheer at Gift, a pop up shop for the holidays run by Michael Mandola and Peel Gallery.  The perfect setting for all of the holiday goers to learn about this new concept of dressing that can make their holidays merry and bright!
What is Rent the Runway? It's a concept developed by two Harvard Business School gals, Jenn and Jenny, as a school project that became a reality and then a real business in 2009.  Their goal was simple, to bring designer fashion into every woman's home in an affordable way. However, to do this took many long hours of convincing designers that this was the right thing to do…..it worked, they won them over!  Now this concept, which is similar to what so many young ladies do anyway, borrow from their friends' closets, because their social event needs far out number the quantity of dresses available in their own closets. Plus, they don't want their trendy friends to see them in too many repeats, so they are looking for options that don't break the bank and Rent the Runway is a great solution!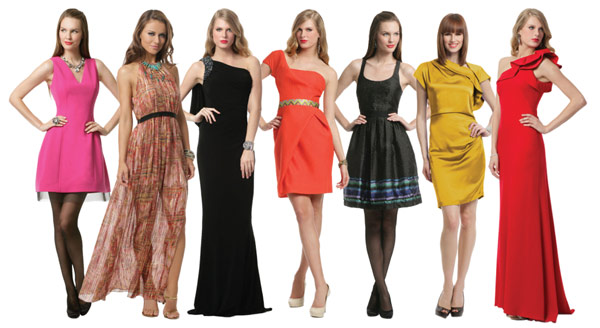 How does Rent the Runway work? You sign up to be a member and can get email updates daily, offering you Dresses from over 150 top Designers, at 10-15% of the retail.  You rent for 4 or 8 day rentals by placing an order that can ship the next day that start at $40 for dresses and $10 for accessories.  You are sent two dresses, the size you requested and one size up or down depending upon how the dress runs, can request a second choice for just $25, given a pre-paid return bag for after usage (no dry cleaning required) that you can drop in any mailbox. It was yours for the big party and returned immediately when all is done and over!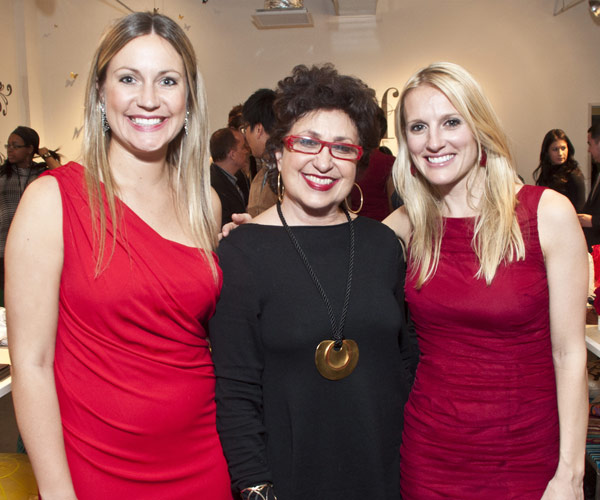 Always thinking of my retail friends out there, I asked the RTR ladies about reaction from Retailers to this concept.  They said that not only was it favorable in that they had gotten quite a bit of input from Retail Buyers at the start-up.  It actually helps the retailer by giving their young potential customers an acquired knowledge of specific designers that they've grown to love through RTR and they support at Retail through either purchases of smaller items in-store and for sure are there to attempt purchasing for all retail sales events. The Designers love the concept because RTR often buys those more extreme runway styles that retail buyers shy away from but a one-time renter would spring for that special evening out.  The end result is a fun, unique concept that is a win, win for all.
Use this link to enter their website and become a member. 
You too can own a Vera Wang, Proenza Schouler, D&G and many, many more for at least a night!  There are lots of holiday parties and of course, New Year's Eve, moments away….great opps to arrive in style!