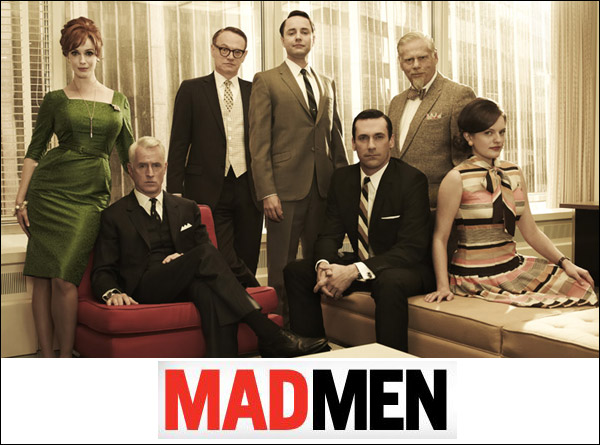 After a 17-month hiatus, Mad Men returns this Sunday on AMC with a two hour season premiere at 8pm.  The show's absence has left us with a severe case of Mad Men-withdrawal.  To celebrate the return of the critically-acclaimed drama, The Chic Sheet has gathered a collection of all things Mad Men, from the latest trends, cocktails, and viral sensations. If you're new to Mad Men or need to catch up click here.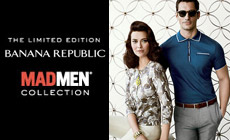 Banana Republic: Banana Republic has teamed up again with Mad Men costume designer, Janie Bryant to collaborate on spring trends that are driven by the show's retro mystique. The new line features classic 60s silhouettes updated for the modern consumer, and mirrors the nostalgic runways of designers like Burberry, Gucci, and Prada.  From cigarette pants, dresses, and ultra-stylish blazers and polos for him, the line has everything to make you chic, cocktails not included. Local vintage stores such as Cheeky Vintage, the Vintage Contessa, and Unique Vintage should be overflowing with crops of new customers.
Lace Shell, $49.50; Cigarette Pant, $98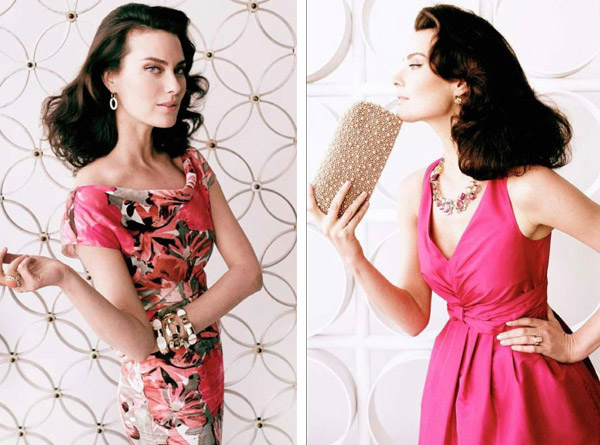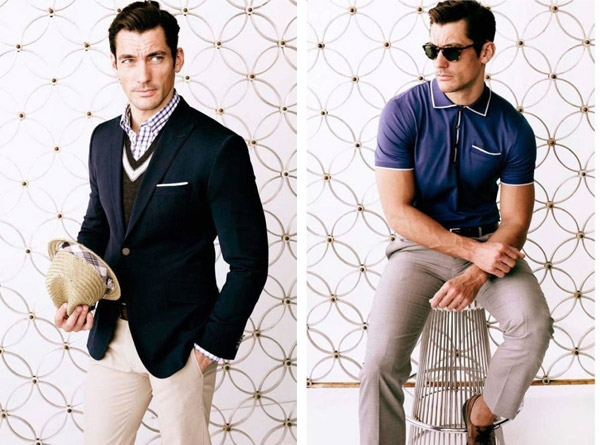 The Mad Men Collection, various styles
The Mad Men Collection framed polo, $49.50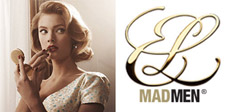 Estee Lauder: Inspired by the elegance of the 60's, Estee Lauder has teamed up to produce a limited edition collection based on the show's classic look.  The products are nostalgic, with gold accent packaging that you will be proud to take out of your handbag for touch-ups.  The mini-line will deliver the perfect red pout and blush to coordinate a retro-inspired look.  Another round of products will be available for the show's sixth season as well. The mini-line is available at Estee Lauder.com and Bloomingdale's.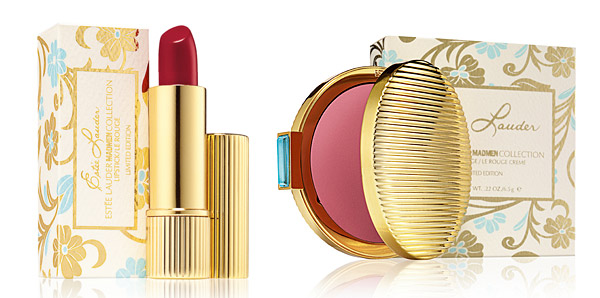 Estee Lauder Mad Men Collection Lipstick in Cherry, $25
Estee Lauder Mad Men Collection Creme Rouge in Evening Rose, $40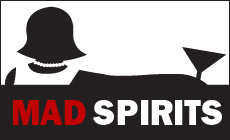 Spirits: So, we've got you outfitted and made-up to look like you should be on Don Draper's arm, but you are missing what may be the most important accessory of all: a drink.  Drinking, the show's official pastime (as well as smoking those fauxl herbal cigarettes!) plays a pivotal part in all episodes of the show, and to celebrate, we have included a list of retro drinks for you to prepare for your own premiere viewings.  Choose from classics of that era like Cuba Libre, Blue Hawaiian, Bloody Mary and of course, the Martini.  To see Houston bartender's interpretations of each character's favorite drink, click here.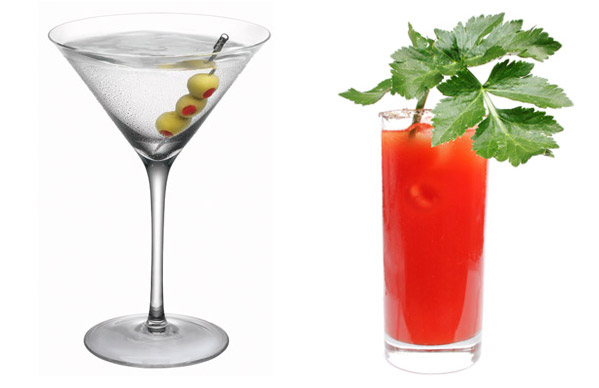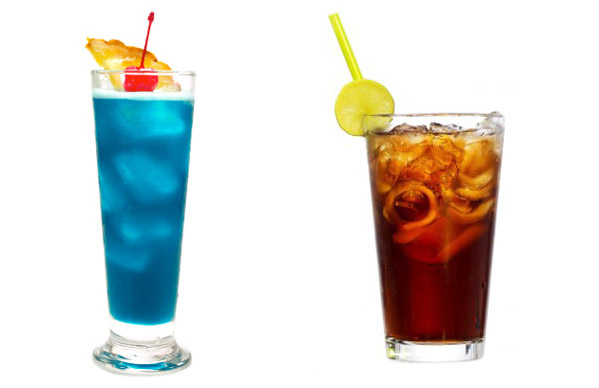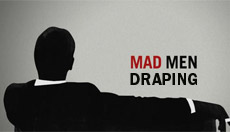 Draping: What is Draping? Mad Men steps into modern times with the latest social networking viral craze, and it's one that won't make you feel a little crazy, like "Tebowing" or "planking."  It's called "Draping," and its pretty simple: you DRAPE your arm around the object you're sitting in, a la Don Draper in the show's opening credits (cigarette and/or cocktail optional).  The sensation has taken Pinterest, Twitter and Tumblr by storm, with users attaching #Draping to their many posts, both national and international. Try it for yourself, and see how many responses you get!