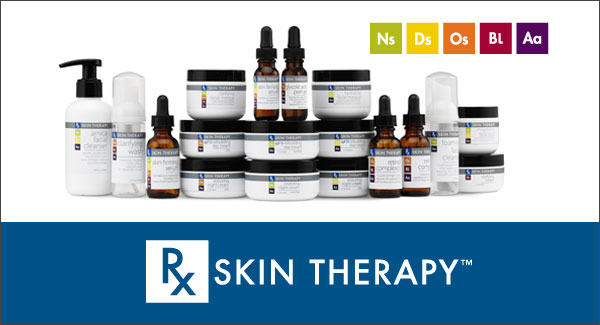 If you want healthier looking skin on the outside, would it not make sense that you turn to those experts that you depend on to make you feel better on the inside.  And, if it's true that beauty starts from within, I'd like to share a new skin care line that has been developed, produced and is available through none other than your local compound pharmacist, or for those of us in H-town, your local online pharmacy, RX Skin Therapy website.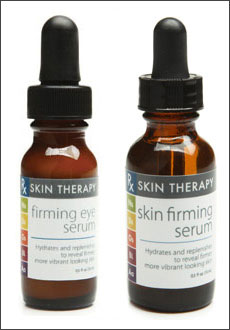 RX Skin Therapy is a revolutionary skin care line, created by compound pharmacist Kristen Riddle that combines the most powerful pharmaceuticals with the finest natural ingredients to deliver advanced scientific formulas used to cleanse, correct, hydrate and protect your skin.
We all want younger, healthier looking skin and RX Skin Therapy makes it all happen.  I am a user and a believer, due mainly to the encouragement of my friend, Deborah Kaplan, formerly of Laura Mercier who is now working closely with Kristen Riddle in the development and production of this cosmeceutical line.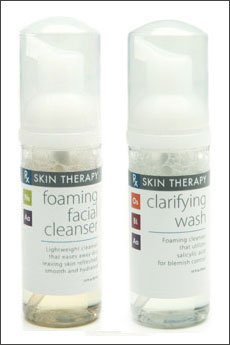 There are so many choices and so many claims being made out there by skin care lines as we are all, at every age, constantly looking for that fountain of youth through healthy, ageless skin.  We all want to be smart and know what it is that we are investing our time and money in, myself included, so I sat for awhile and chatted with Kristen Riddle about the 18 items that have become known as this new line, RX Skin Therapy and how it all came to be.  The following is a recap of my conversation with Kristen.
TCS:  O.K. let's start by your telling me just who is Kristen Riddle? What is your background for creating a skin care line?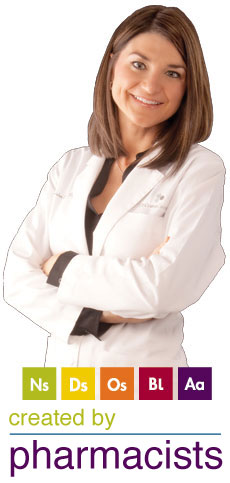 KR: I am a second generation pharmacist, my Dad is a pharmacist. I always knew that was what I wanted to do and studied first to be a dietitian so I have a knowledge of nutrition and then went on to pharmacy school, receiving a Doctorate in 2002. My Dad had been a traditional pharmacist and began compounding about 15 years ago. The business was growing for us in Conway, Arkansas, which is the home base for RX Skin Therapy. From that one pharmacy they became licensed in 49 states with physicians that used their products.
TCS:  How did this evolve into a skin care business?
KR: We worked with patients, physicians and pharmacists; physicians would send us hormonal issues to correct for individuals (bio-identical) and then in working with them would also help with skin issues that would arise. We would treat perimenopausal women, adult acne, rashes or blemishes and treat them with creams/gels that we would compound for these individuals.  We began to see very positive results. Customers would begin to come in and want us just to treat their skin conditions.   We then ran a Consumer Trial over 5 years, which became a Pilot Program for the skin care line.
TCS: What time line are we speaking of here? How long has it taken to get RX Skin Therapy, as a skin care line, to the consumer?
KR: After the pilot study from Fall '09 to April 2011, we partnered with PCCA (Professional Compounding Centers of America).  We have now grown to be in more than 100 compound pharmacies.  All of this growth up until now has been by word of mouth with very little marketing!
TCS:   In the simplest terms, what are the basic principles of this line that differentiates it from other skin care lines?
KR: Well, it is based on science. It's related to skin types. Is all geared to anti-aging, exception is some blemish helpers for all ages.  It's target customer can be anyone from a 16 yr. old boy to a grandmother.
TCS: Is it really for all ages?
KR: Yes.  For the 25 to 30 year old it's a preventative measure, more pro-active; for the perimenopausal it's for treatment; cell-turnover is slowed down, firming serum and retinol serums restore your skin immediately.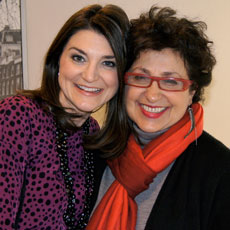 TCS: So how does one purchase this?
KR:  The line is available at approved pharmacies; you can go to our website and find the list of pharmacies and/or purchase online;
MOST IMPORTANT:  Before you do anything you must take the quiz to determine your skin type as that is what determines your products and your treatment guidelines.
Website: http://www.rxskintherapy.com
SPECIAL NOTE:    Check your emails for news of an upcoming treat for Chic Sheet Readers….a chance to try these products at no cost to you……you'll love it!