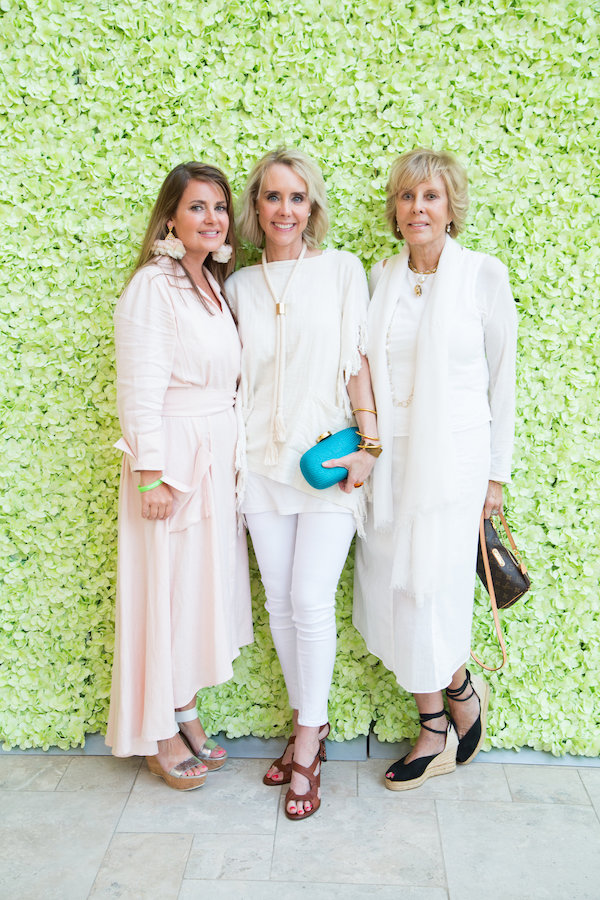 Hostesses: Libby Watts, Joanie Jacomini Herring and Beverly Jacomini
Roz asked me to attend this amazing event on her behalf and what an incredible night!  Heather here today to recap the soirée  at Tootsies that certainly shed a light on a disease that I knew little about.  Did you know that 300,000* people are diagnosed with Lyme disease each year?  And according to their special guest, 45% of ticks in Texas test positive for Lyme? Scary!  Friends and supporters of those affected by Lyme disease delighted in an evening on Tootsies' private patio, where models debuted spring fashion and mingled inside to see an amazing collection of jewelry from Claudia Labao.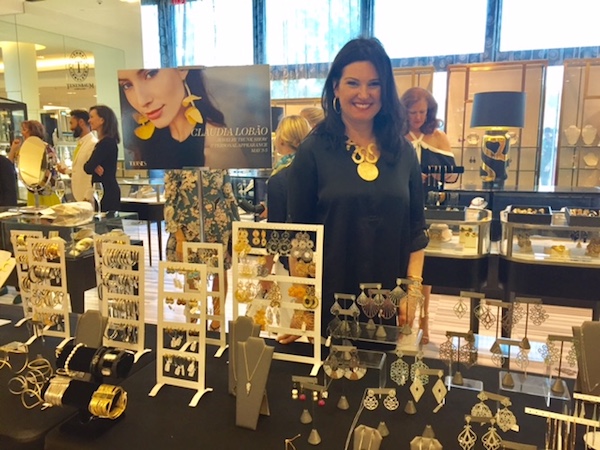 Guest Jewelry Designer: Claudia Labao
What a treat to meet
Claudia Labao
personally.  This fellow San Antonio gal, is always a popular visitor to Tootsies.  She is known for her signature metal pieces, both gold and silver, she is most recognizable in her crochet and matte finish styles.  Her affordably luxurious collection is always a great mixture of the basics that she continuously updates, especially in her amazing earring selection. (I of course fell for a pair myself!) Also on display were pieces from her Crystal Persuasion collection which is easily identifiable as the part of her complete collection where her metal designs are highlighted with Swarovski crystals.   For more information on Claudia see Roz's previous post. Click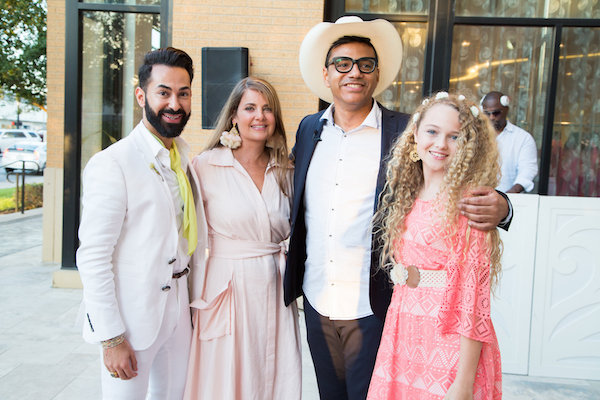 Fady Armanious, Libby Watts, Philip Battiade and Lauren Vogan
Hostess Libby Watts gave a heartwarming, and very educational speech, about Lyme disease followed by an emotional teenage testamonial from 12 year old Lauren  Vogan (local Page Parks model and actress).  Then the hero of the night was  special guest Philip Battiade, internationally recognized medical practitioner of alternative medicine and founder of The Infusio Concept Beverly Hills. His work on tick borne diseases has helped heal many patients including Libby and Lauren.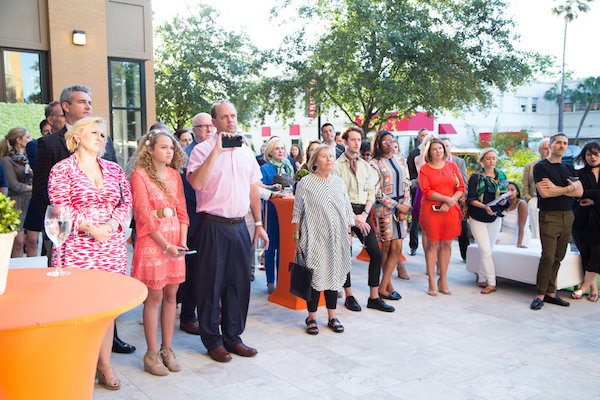 Guests attentively listening to Philip Battiade
We sipped on signature margaritas and noshed on bites from Armandos as we mixed and mingled to raise awareness for the epidemic.  Thanks to Tootsies for supporting such a worthy cause!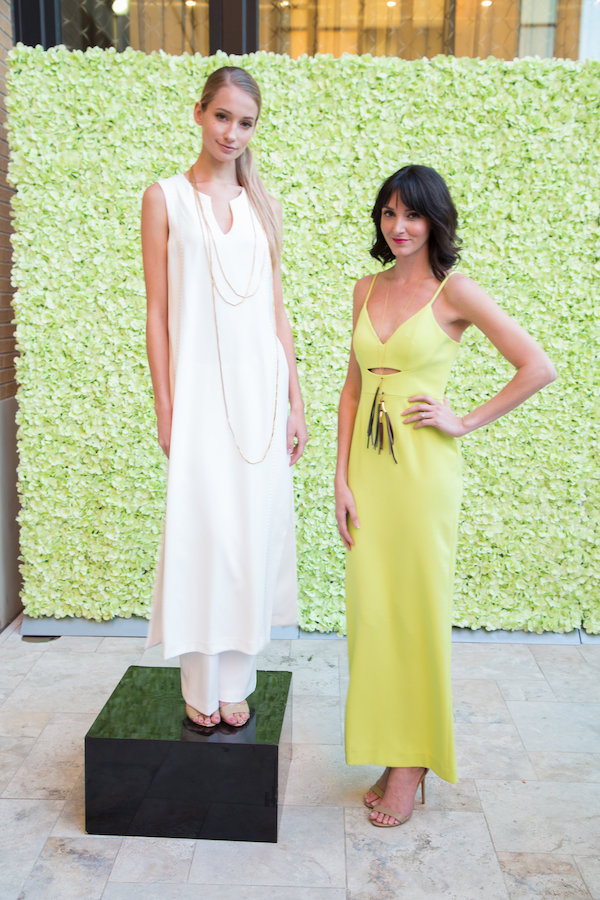 Page Parks Models: Sarah Tierney and Katelynn Hoss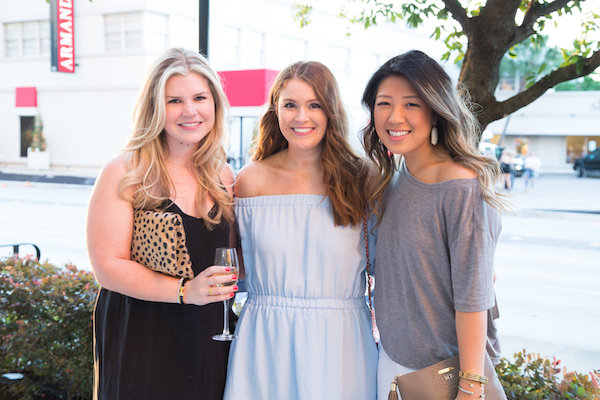 Taylor Harper, Trevor Thompson, and MiSun Bae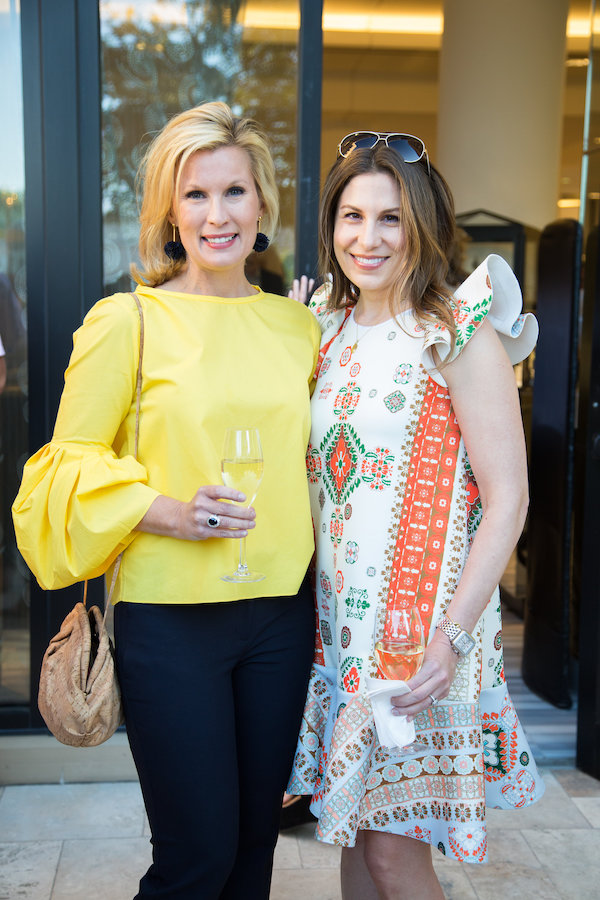 Brandi Wachel and Jessica Brown Mena
Photos courtesy of: Leah Wilson
*stats according to the CDC (https://www.cdc.gov/lyme/stats/humancases.html)