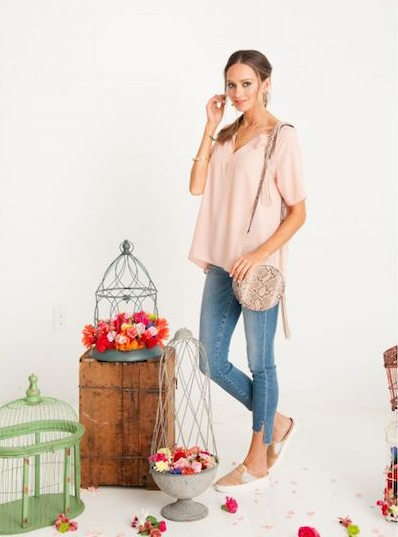 Elaine Turner is leading the way this season with her very popular version of her           Shelly Bag.  This cross-body, camera bag style has been a favorite of many this summer!
 The Summer Season is well on its way and as we all spend a more frenzied time in summer, running around in the heat of it all, meeting friends for a cool drink at a bar or restaurant, shopping or headed on vacay…….whatever it is that keeps us running. The one thing that I love the most this time of year is to not have to deal with carrying around my handbag, so I am very fond of cross-body, hands-free bags, especially in the summer.  The leader of the style brigade for this handbag idea has been the newest shape out there…..the round bag, that I have seen in many magazines and on the streets and people alike. I feel that it is an up and coming style that will carry us into Fall but looks especially right for the Summer and the one I am favoring and loving to wear these days, is Elaine Turner's Shelly Bag.  She has done it in various skins both smooth and textured and I find that it is so easy to wear and goes with everything from daytime dress-up for ladies who lunch or are off to the office,  to heading out in a pair of jeans for a casual drink or dinner with friends.  The prices, of course, are reasonable and I see it as a fashion investment as they carry into Fall.
Below are the key styles from Elaine Turner showing the many choices of her Shelly Bag. We have also shown you a few styling tips, as well, on how this one small addition can add an easy touch of newness to any wardrobe.  Visit the Elaine Turner site, right here, to see and purchase these bags for yourself.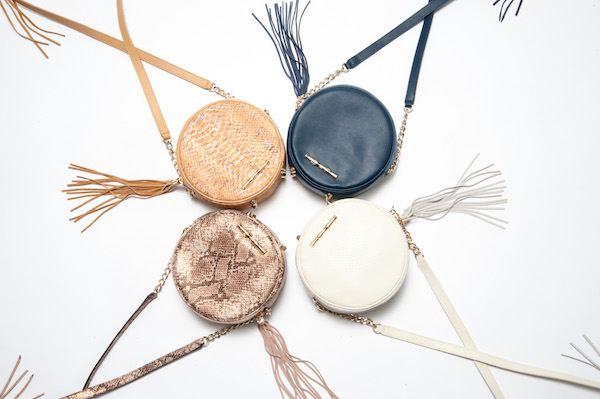 A sampling of Elaine Turner's Shelly Bag choices……available in four fabric options; snake, cork, navy leather, metallic python and white snake; All come with woven hip-length shoulder strap, beauty mirror inside and decorative hassle trim.  All are also priced at $178, with the exception being the metallic python at $198……available instore and online.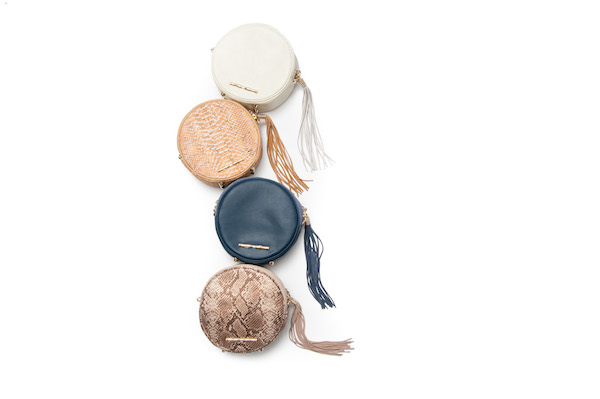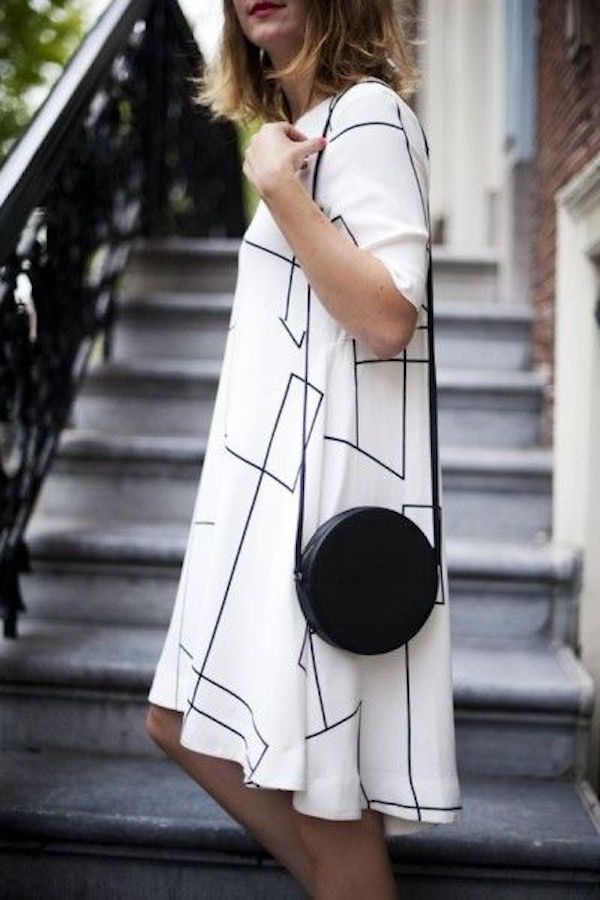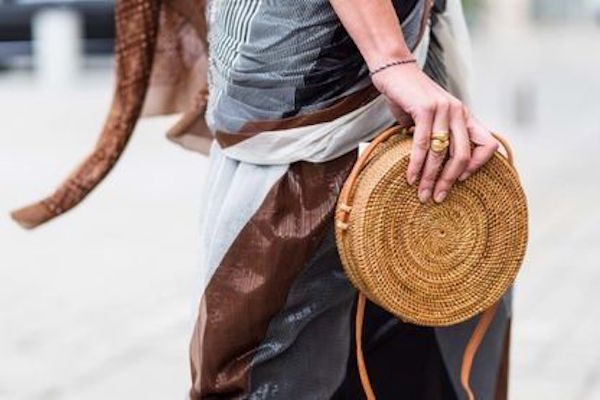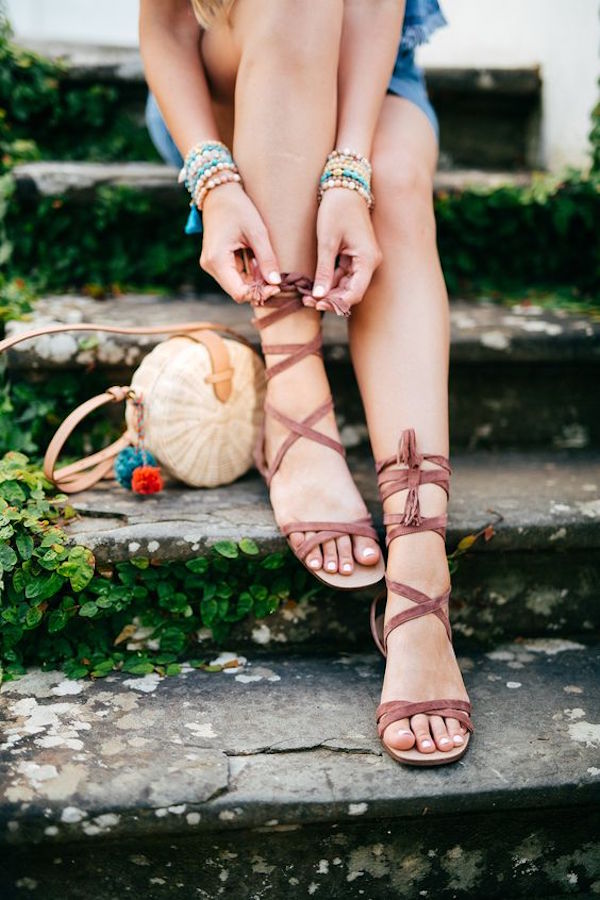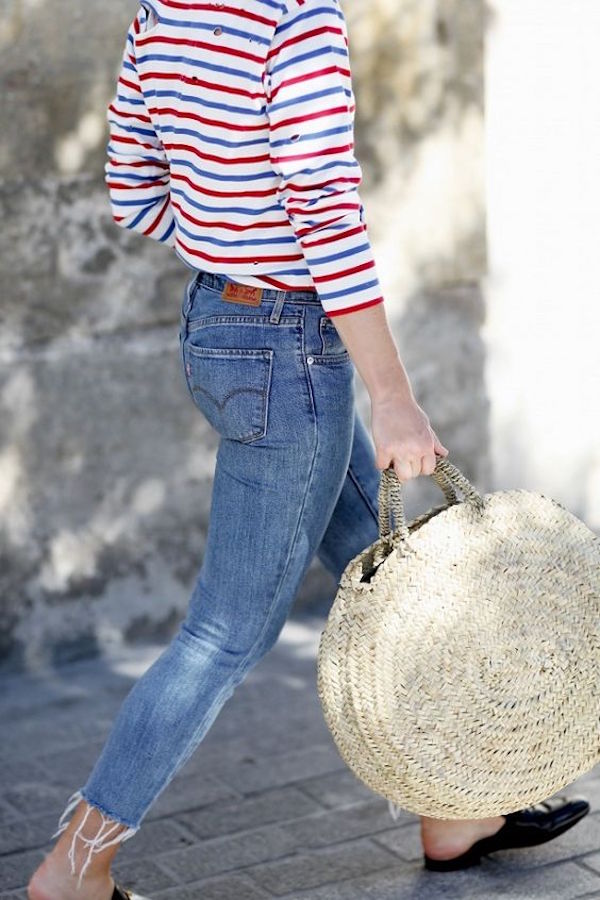 feature photo courtesy of elaineturner.com