Watch out iPhones, wristwatches are back and better than ever before. What's different? Watches are no longer just a way of keeping time. Instead, they are as essential to your outfit as handbags and shoes. They are an indispensable fashion accessory, another piece of arm candy in a stack of bracelets. Watches have truly become a chic fashion accessory must have. According to an article in The New York Times, watches challenge designer handbags as the must-have fashion accessory.  There is a "timeless appeal to a luxury watch." Just like the handbag, they are a symbol of power and luxury. The New York Times attributes this rivalry to their "one size fits all" factor.
While they may fit all, no two watches are the same, which allows us many options when trying to select the perfect one. Designers are experimenting with colors, straps, metals and designs to provide a fresh new look to everyday watches as well as watches for special occasions.  BTW, this isn't a trend reserved just for the ladies; many guys are strapping watches to their wrists too.  Additionally, watches cross over a range of price points, so there is truly one to be found for all!
Below is a look at The Chic Sheet's fave trends in wristwatches:
Colored Metals: Silver, Two-tone, Rose Gold, Gold (as seen in feature image above)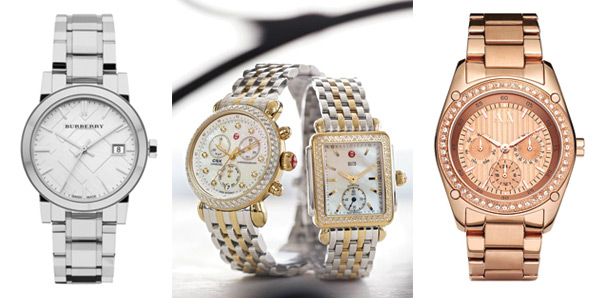 New Neutrals: Tortoise and Horn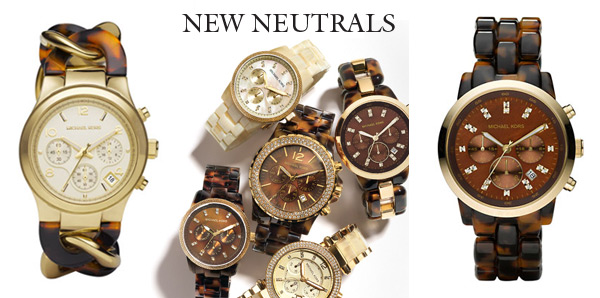 Wraparound:  Leather and Metal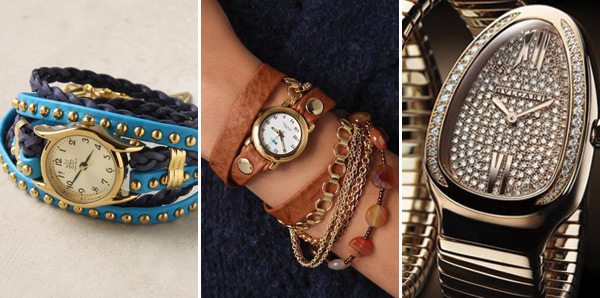 Color: Black, Brights and White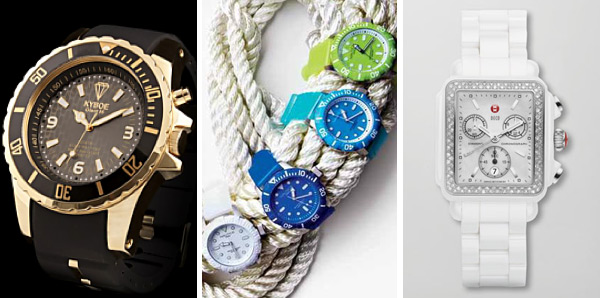 All right, Chic Sheet readers, do you know what time it is? Time for you to wear watches again, of course! So as you start planning and buying for your Pre-Fall wardrobe, remember a watch is a must-have accessory.
For a little Aspiration, check out that beautiful Bulgari Serpant Watch (I want it so badly!)! For a little Pinspiration, view more of our faves from these trends on our Pinterest board.  For a little Inspiration, feel free to click the links below to browse and purchase right here:
Row 1: Colored Metals:
Row 2: New Neutrals
Row 3:  Wraparound
Row 4:  Color
(all watch photos courtesy of neimanmarcus.com, interest.com and nordstrom.com)