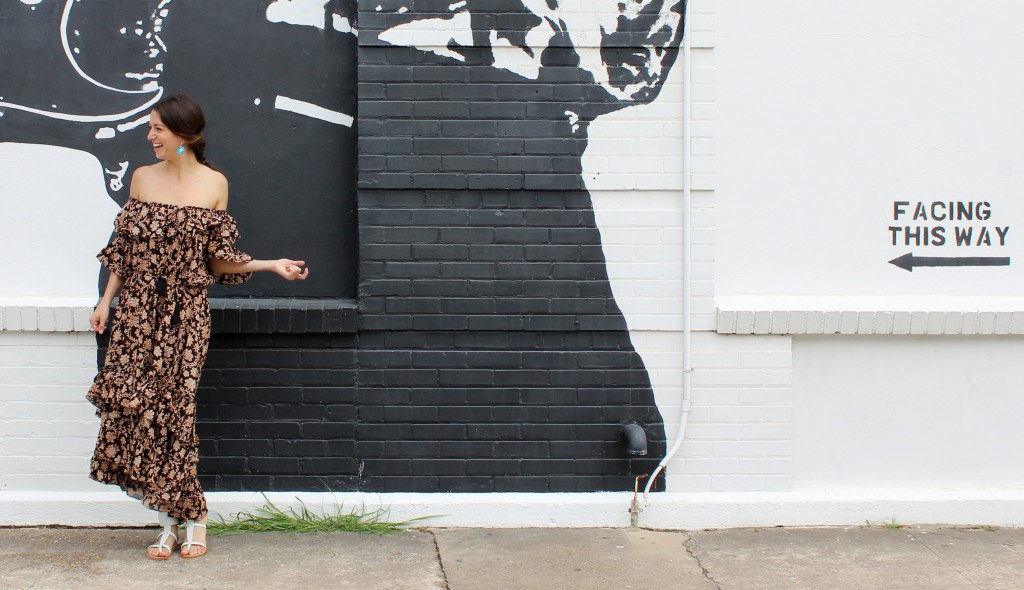 Our neighbor on South Blvd. Abejas Boutique has  a new and quite unique shopping  concept they've developed….Abejas Upcycled!
You know how it's been said that you never know what you can find in your own backyard?  Or in this case…how about next door?! That's the case for us South Boulevard dwellers that learned that Abejas' owner, Christina Mitchell had developed quite a unique shopping concept as a way of payback, literally, to many of her loyal customers. It's called 'Abejas Upcycled' and works under the premise that some fashion is just good enough to live twice. They have curated a collection of previously-loved pieces that they have purchased back from Abejas clients for resale, 'resulting in a treasure trove of Abejas history,' says its owner. 
When I asked Christina how this came to be, she replied that it all started with a conversation between herself and one of her longtime customers. They discussed all the large amounts of clothing that this customer had purchased over time with Abejas and how much she had enjoyed each shopping experience, it was her entertainment!  She mentioned that she wished she could switch out a particular item that she loved from a fave designer for the color palette of the newer collection from that same designer…..and from that an idea was born!  These items that are in mint condition, chosen by Christina and staff as desirable for resale are purchased back on consignment and offered for sale for the general Abejas public and the profits are then shared with the original owner and used for in-store purchases.  I say it's an easy simple way to recycle some fab fashion that you own and get some instant gratification……who doesn't love that!!!
Below is a slide show that is available to check out on their website, abejasboutique.com  to see some of the great offerings that you can buy online including leather leggings, leather and suede items, a beautiful lace dress and many more!  So enjoy…..retailing can be challenging these days and cheers to the innovators, which this is one example of!
ABEJAS UPCYCLED