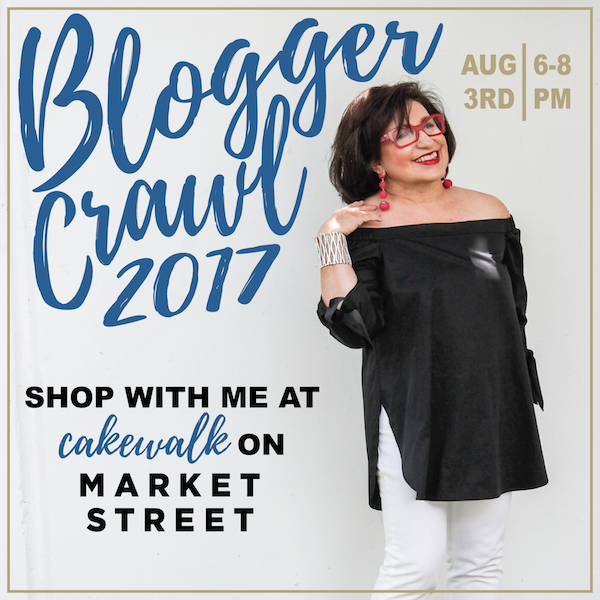 Hi everybody….I'm so excited to be a participant this year in the Second Annual Market Street Blogger Crawl  in the Woodlands on Thursday evening, August 3 from 6-8 p.m.  I am so looking forward to this as I don't get out to the Woodlands nearly enough and what I love about it is Market Street and how fun it is to be able to have so many great shops that I love to visit, concentrated all in one place, so I can get there early and cruise from one boutique to another.
The coolest part about this evening is really two-fold….first, that I am co-hosting that evening with one of my go-to stores, owned by two of my very favorite, fashion-savvy gals….Gina and Jenn, proprietors of Cakewalk Style-Market Street and Inner City, Westheimer/Kirby location.  Cakewalk, for any of you that don't know about this great fashion haven, has been a frequent shopping destination for me in its Houston/River Oaks area location.  This boutiques houses many of the top contemporary designers in the marketplace today, such as McGuire Jeans, Equipment Blouses, Mod Ref dresses that are priced to buy, Vince, Alice McCall and Iro to name a few as well as owner, Gina Cartwrights own jewelry collection, Charmed Circle.  I can't wait to share all of the fun, special choices that this boutique has to offer.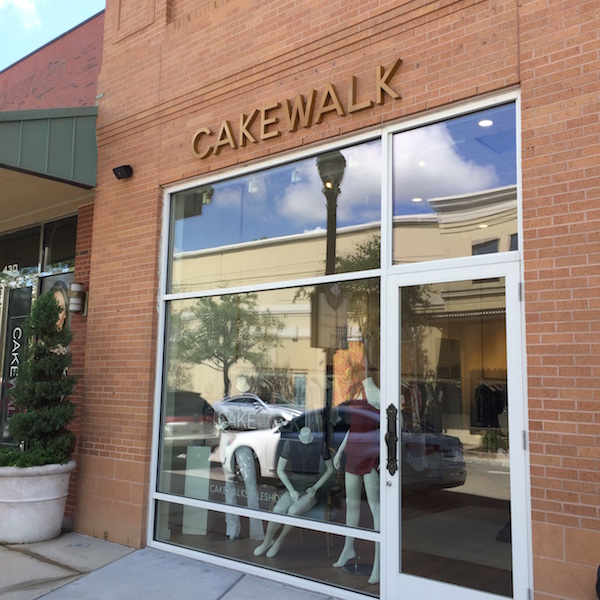 Exterior and Interior shots of Cakewalk Style Boutique's newest location on Market Street at 9595 Six Pines Drive, just next door to Elaine Turner.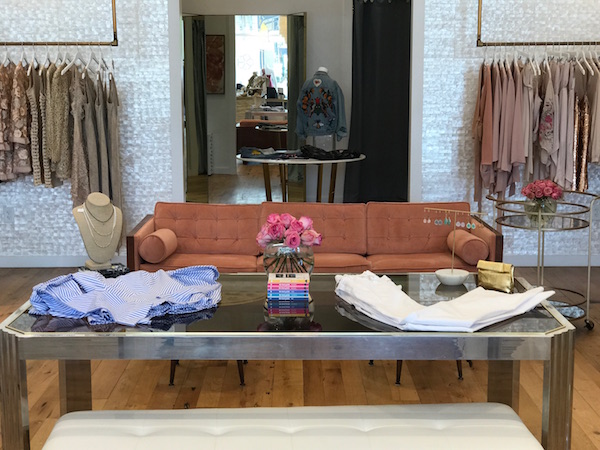 The other great part of the evening is that for all of you there will be more fashion bloggers out there to visit with and get some styling tips from, as they are all so special and talented.  The other bloggers and the stores they are partnering with are:  at Hemline, Brittany of Hello Honey; at Trina Turk, Sara from Haute & Humid; at Elaine Turner, Megan from Meg O on the Go; at Johnny Was, Loren from Wear and When; at Kate Spade, Ashley from Fancy Ashley; at Thomas Markle, Ash Lee from AshLee Frazier;  at Kendra Scott, Brittany from Sideline Socialite and last but certainly not least,  my friends Shanna and Felice from Urban Swank will be providing taste treats at Central Park from Grotto, Salato and Tommy Bahama.…..all guaranteed to give you a fun filled night of fashion and food!
Plus pay close attention when you are visiting us at Market Street, where DJ's will be creating excitement at the greens of Central Park and the buzz is that they have made arrangements for surprise "pit stops" scattered throughout that are loaded with surprises.  Did I mention that there will be a luxe candy shop, a special photo booth and if you have a guy you have brought along, Suit Supply has created a special Men's only area for them.
 Suit Supply's Men's Club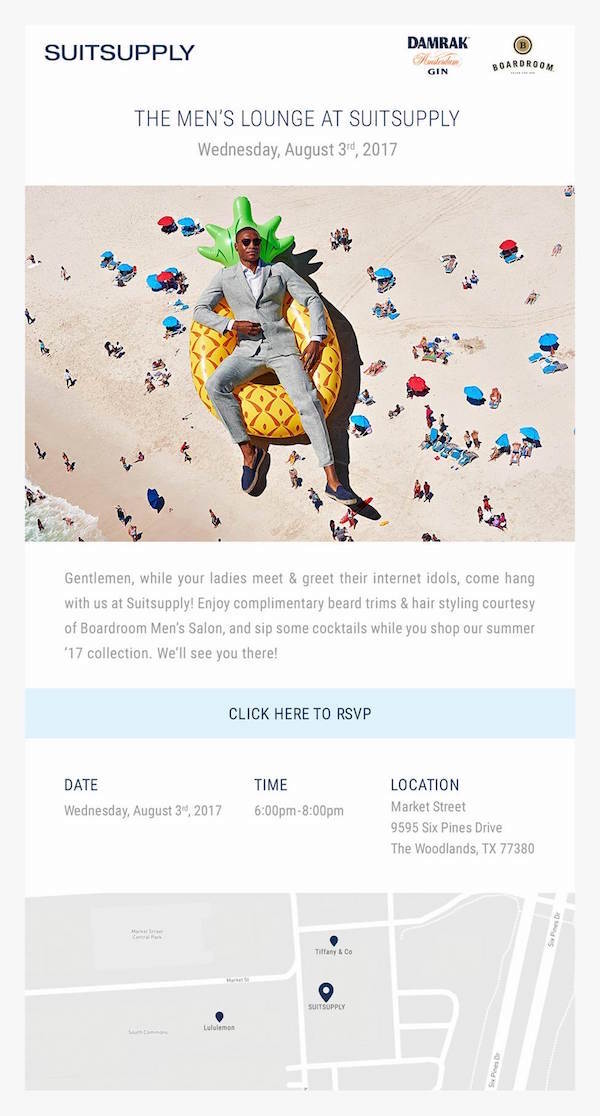 Sounds like the Woodlands Market Street people have thought of just about everything to make for a fun, shopping-filled evening for all……..a great mix of food and fashion and it can't get much better than that!  We'll be waiting for you, so please come see us! Please RSVP here.