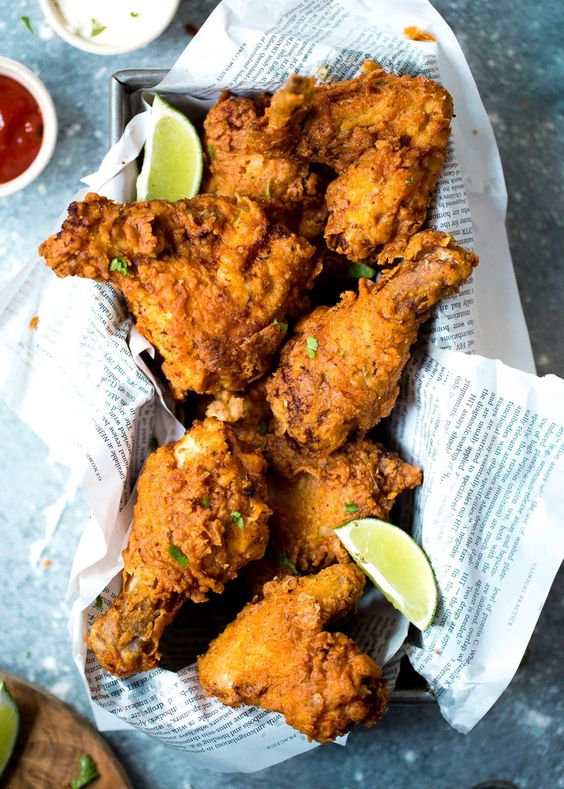 (Photo Courtesy of BromaBakery)
July 6th is the Day…..National Fried Chicken Day, that is, and here's why nationwide we  are celebrating our country's ultimate comfort food.  Yummy Fried Chicken is making a come back! What was once associated with  soul, southern comfort food, is also now a chance for chefs all over town to experiment and showcase their own talent and creativity.
This year National Fried Chicken Day just happens to fall on a Fri-yay or in this particular case, what we are claiming to be Fry-ya!!!  What better way to celebrate the day than with juicy crispy chicken in one hand and an icy cold beverage in the other.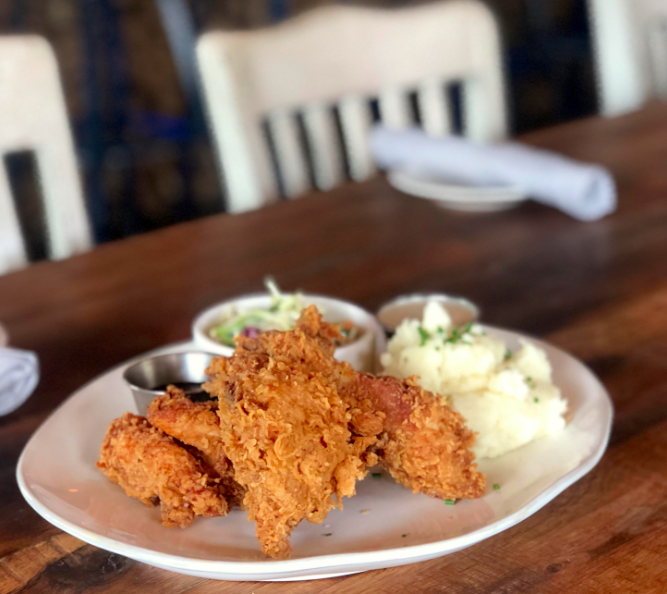 (Photo Courtesy of Lisa Gochman)
The Fried Chicken Pop Up will be offered during lunch from 11am -2pm or til it sells out. Guests will enjoy half chicken, mashed potatoes and cole slaw for $15. Chef Lenig 's fried chicken is a three day process — brined, marinated in buttermilk, and double-dipped in flour and batter. It's juicy inside and crispy on the outside.
The recipe from FM Kitchen owner, Ryan Hildebrand is a home cook's version of his restaurant's fried chicken. For Friday, he's offering Half Chicken with mac & cheese and collard greens – $18.99
You can you order by the piece or meals, also can order it Hot. Popular for their Double Donut Fried Chicken Sandwich.
Popular for their Chicken & Waffles entree that has caused customers to line up outside the restaurant for years. This dish has been the driving force in the opening of BK in the George Bush Intercontinental Airport and for it's offspring by owner Marcus Davis' new Kulture at Avenida Houston Downtown.
Known for their famous Southern Fried Chicken for years, when other non-fried chicken restaurants were not into it, owner, Lasco Enterprises was quoted to Houston Chronicle as saying' "It's a nostalgic thing. It's one of those foods everyone wants."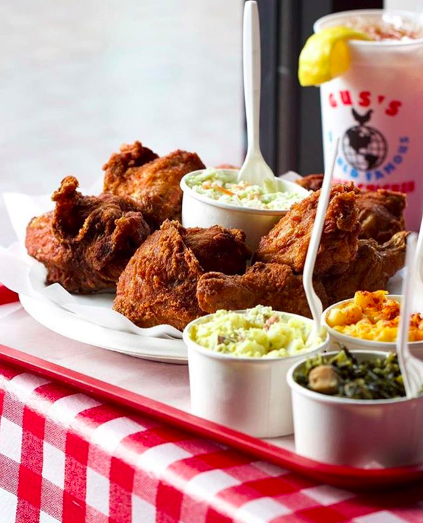 (Photo Courtesy of Gus Fried Chicken)
Hot & Spicy Fried Chicken, originally from Memphis, Tennessee has moved in to the Washington food corridor. Delicious without being overly greasy is their way.  "Gus and Gertrude perfected these recipes, allowing their slight sweetness to offset the spiciness of the fried chicken."
Family-style dinner with 3 styles of fried chicken, 5 sides and dessert! The cost is $50/person. There will also be live music to celebrate NFCD! The three fried chicken style includes: thai fried chicken, nashville hot fried chicken, and Connie B's mustard jalapeño battered chicken.
Fried Chicken is one thing Johnny Carrabba's team does very well……from their Chicken- Friend-Chicken sandwiches to their Fried Chicken with Jalapeño Cream Gravy.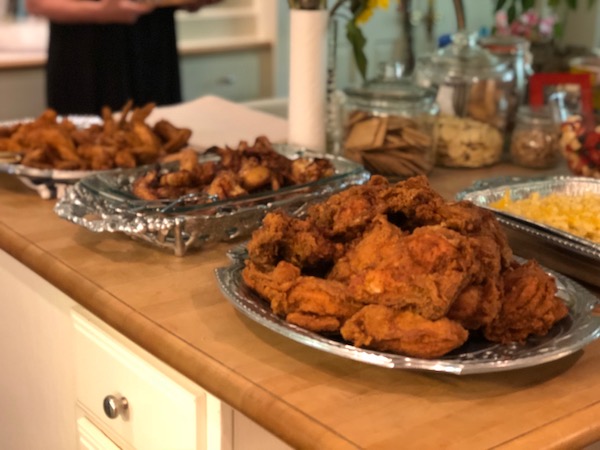 Creole Cusine. Known for their famous, spicy Chicken. An oldie but a goodie nonetheless. Recently served at Pactor home for a casual family picnic was a huge success….delicious, flavorful and a touch of nostalgia…..with all attending begging for more!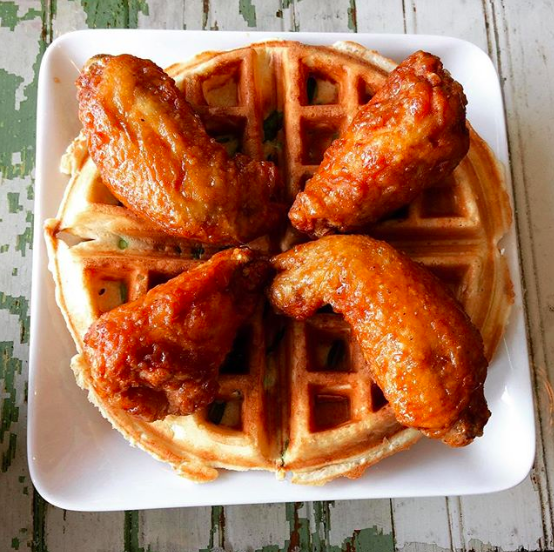 (Photo Courtesy of Dak & Bop)
Asian Fusion. Twice- Fried Korean Style Fried Chicken. You can eat them by themselves, with sides, and/or served in a bao (chinese steamed bread roll).
Located inside H-mart. One of the best spots for Korean Fried Chicken. Unlike many fried chicken, Korean fried chicken is lightly battered, crispier, and the meat very moist. Seasonings are usually added after fried.