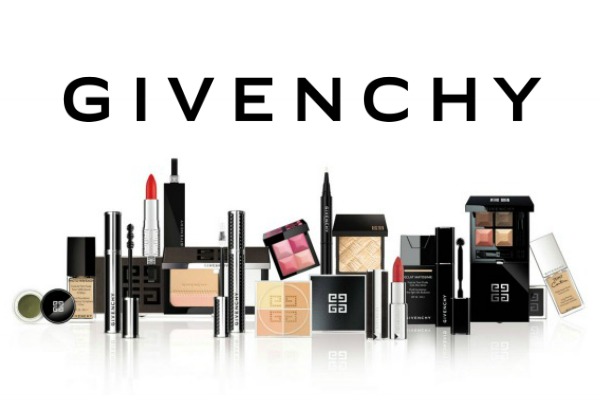 Hi! Alyssa here. Last week I had the pleasure of attending a breakfast hosted by Givenchy Beauty at Mariposa in Neiman Marcus. Cara Koza, an Account Executive who represents Givenchy in Texas and Louisiana, gave us a great presentation on Givenchy Parfum history and their newest beauty products. All while enjoying a yummy breakfast with fellow bloggers and media of course!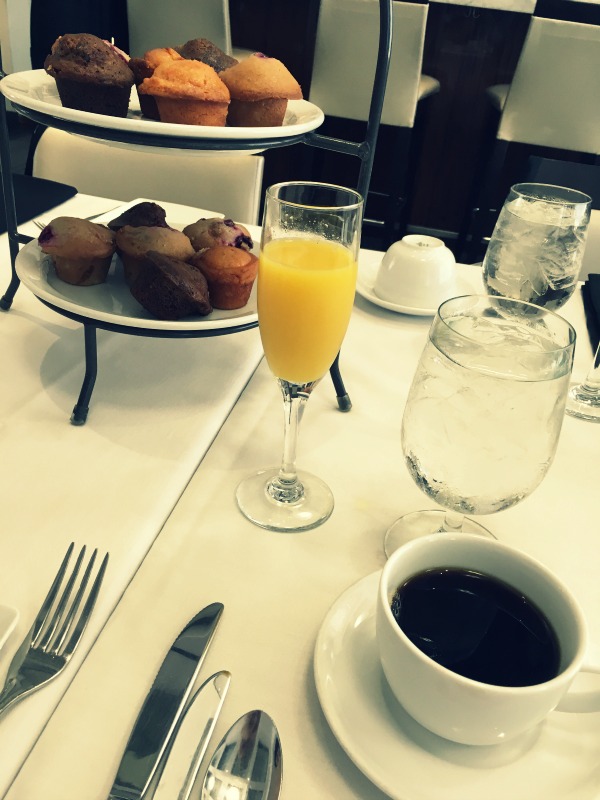 Givenchy Parfums consists of fragrances, cosmetics, and skincare products. In 1957 Givenchy launched their first fragrance,  L'Interdit,  as a homage to Hubert de Givenchy and his friendship with Audrey Hepburn. In 1989 the cosmetic and skincare line Givenchy Beaute was founded – they have been developing new and innovative products ever since!
Fun Fact: The Houston Neiman Marcus was actually one of the first US stores to receive the Givenchy beauty line! And, if a product is in stock, get it while you can. They are known to sell out of popular products as soon as they hit the shelves!
Here are just a few of my favorite products we touched on:
Rouge Interdit Vinyl Lipstick – The formula contains black rose oil which helps keeps your lips moisturized. They are super pigmented and work with all skin tones – with 15 shades, there is a color for everyone. Each lipstick tube has a satin ribbon on the end as a nod to the Givenchy fashion house.
Liner Couture Liquid Eye Liner – This long lasting intense black liner has a felt tip that allows for precise application. My everyday look is a cat eye so this liner was right up my alley!
Poudre Bonne Mine Healthy Glow Powder – There are five shades ranging from a highlight to deep bronze. The formula is talc-free and gel based so that it leaves you with a sheer glow, like you've just come back from a tropical vacation!
Hydra Sparkling Twinkling Eyes – You apply this gel in the morning and evening under your eyes to reduce puffiness and dark circles. I have been using it since the breakfast and love the cooling sensation – I am hoping it works as preventative maintenance too!
Noir Revelateur – This is a black lipstick (not what you think!) that matches your natural pH. It goes on sheer black and changes to a berry color depending on the pH in your lips! It has almost a gloss feel when you first put it on, but it dries like a stain. I was hooked, so of course I bought it. But I have worn it everyday since, so it was definitely a quality purchase!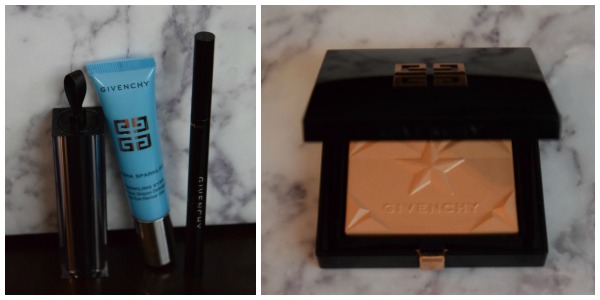 After the breakfast, we had time to go "play" at the Givenchy beauty counter and get mini-makeovers! While we were there Cara and the beauty staff let us test out products and check out the rest of the line. They have hundreds of great products – I could go on and on!
Bonus: None of these products will break the bank, with most being under $50!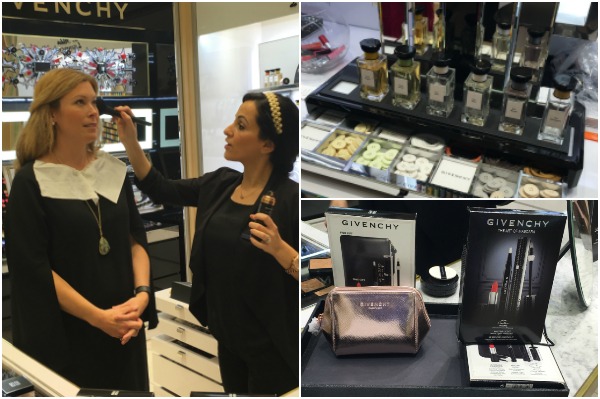 Next time you are at Neiman Marcus stop by the Givenchy counter and get your hands on these amazing products while they are still in stock! You can also shop them below!
~ Alyssa