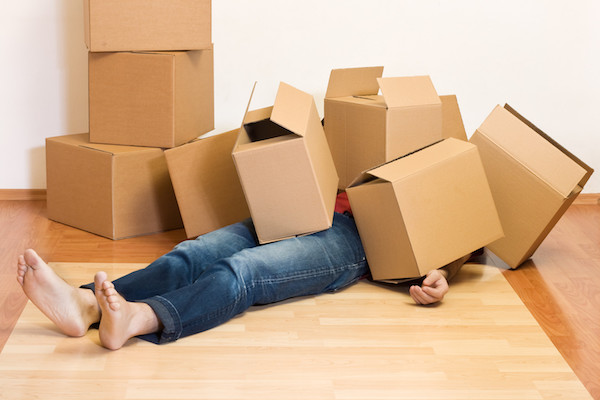 Image courtesy of clientfocusedadvisors.com
Beth here and speaking from experience, a new year can mean many new things, sometimes even a new move. Just like the recent movie Downsizing, sometimes our inner city living spaces require a reduction when we move. Maybe you are moving to smaller home or maybe you are simply streamlining your living space during a move. Like any other big project in your life, planning is key, so start organizing and as moving can be stressful we put together this handy list of steps to help you get the most out of your moving experience
Pre-Move Steps
Step 1 – Make a Timeline
If you have your moving date ready, move backwards in your timeline, starting with what you need for moving day and then move out one week prior for each entry. Having a timeline to gage progress buy is a great way to prioritize what needs to be a priority without letting other items fall off your radar.
Step 2 – Take Inventory
Take a good look around your current living space. What items do you use on a regular basis? What items do you seldom or never use? What items would you replace if they were lost? The best way to take stock of your belongings is to separate them into two categories: Items you can't live without and items you can live without.
Step 3 – Get Rid of What You Don't Want
Once you have separated your belongings into two lists, take a hard look at your live without list as there's the chance that your garbage might just be another person's treasure. While traditionally garage or estate sales were the best way to get rid of unwanted household items, nowadays we have apps like Letgo and Facebook Marketplace that allow sellers a wider market base to sell off what they don't want. If you find yourself more inclined to donate versus selling, here is a list of places around town to make a donation to:
Houston Furniture Bank, The Guild Shop, Dress for Success, and Goodwill
Step 4 – Moving Check List
Make a check list of all the tasks you need to complete for the move, things like transferring your utilities, changing your mailing address. Having a list of items to check off pre move is the best way to try to make sure your move and you stay on track.
Moving Steps
Step 5 – The Move Itself
If you are going to hire movers, shop around, do your research and get the best rates. If you are moving on your own, make sure to reserve the proper vehicles and remember that most rental companies like U-Haul will rent moving equipment as well along with the vehicle. Furniture and appliance dolly's as well as pads and packing materials can all be included with your rental. Need some help? You would be surprised what your friends will help you with in exchange for a nice dinner out or at home in your new kitchen post move.
Step 6 – Downsizing Made Easy
Well, now that you have downsized, remember that dual functional items with built in storage are your friend. Making the most of small spaces utilizing under the bed storage, tables with interior compartments and over the furniture everything is now at your disposal. The folks at Buzzfeed put together this list of 33 insanely clever things that might help make your smaller space seem spacious.
Post Move
Like anything with this many moving pieces, a post-mortem look at all the steps is always good to make sure nothing fell through the cracks and a great excuse to invite your friends over who helped you move!
You can shop some clever home items below!